She felt guilty her cat passed when she was sleeping... until a stranger gave her great advice
Losing a fur friend sucks. There's no way around that. The best we can do is give them all the love and support we can while they spend their short lives with us.
When we lost our beloved Sylvia, it really hit us hard. It still hurts... but, at the end of the day, we gave her the best life we could and we know she was happy... even in her final breaths... she knew she was loved.
Naturally, when we lose a fur friend, you might feel a bit of guilt. Many wonder if they could have done more or wish that they could have done things differently.
Well, we came across this anomynous post and the advice from a stranger we think is worth sharing.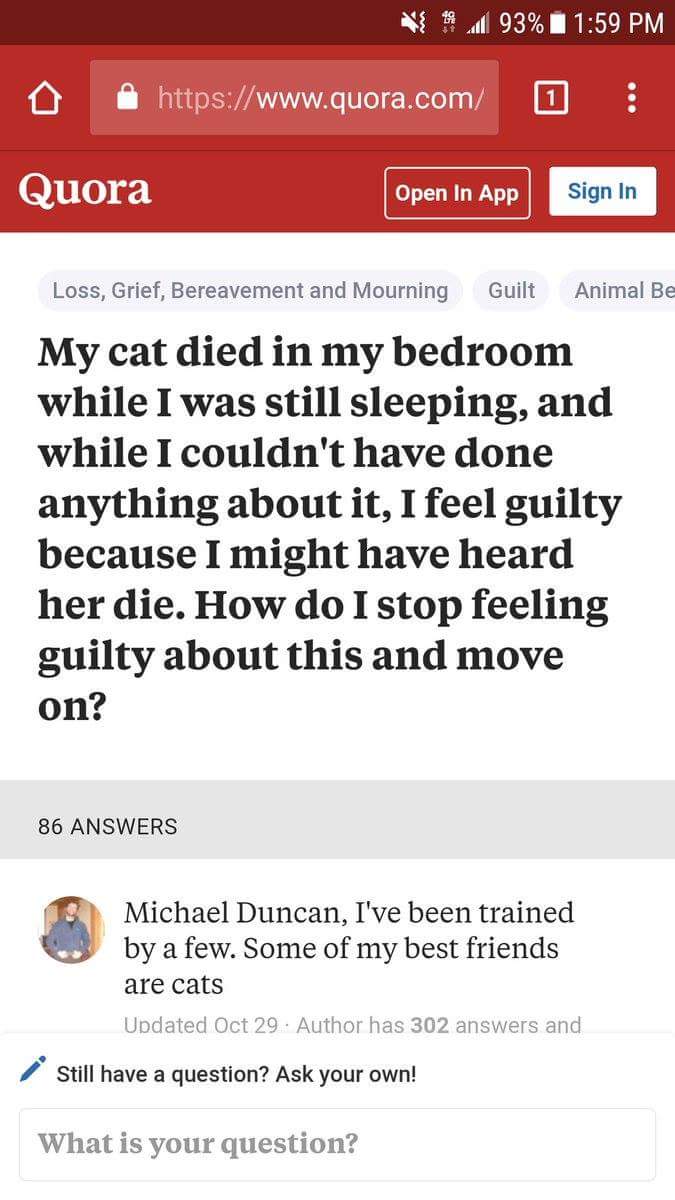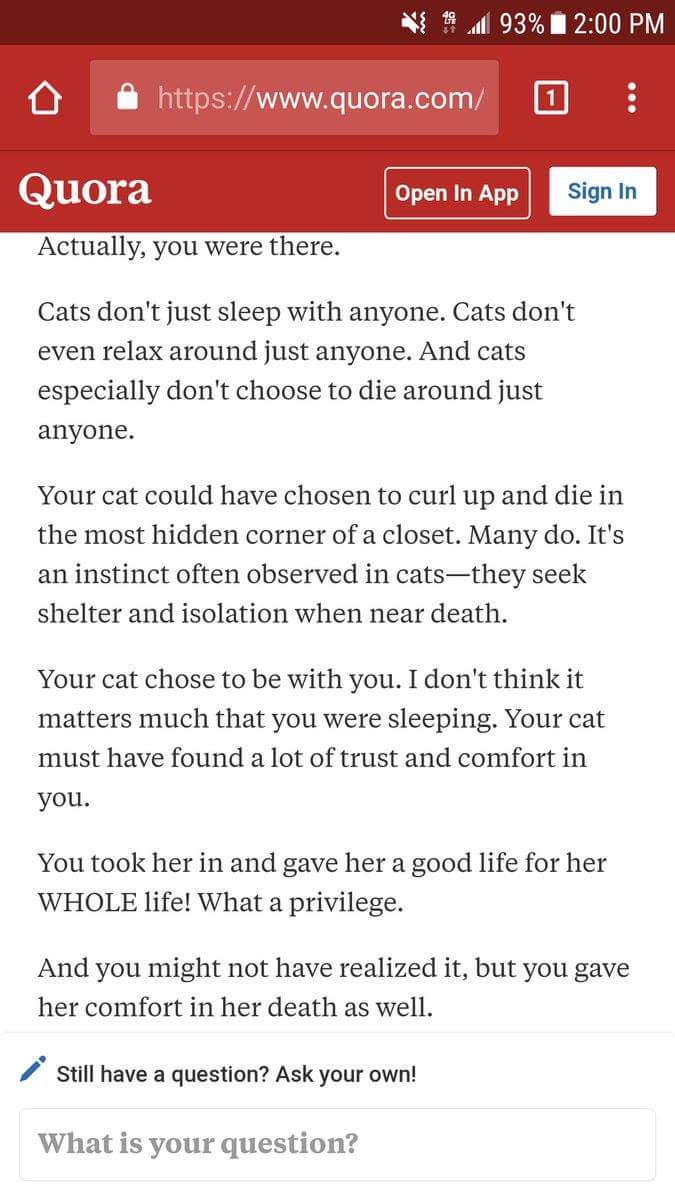 Remember that... love your fur friends and do your best. That's all we can do.
Related Story: A poem of the rainbow bridge will help you in your time of grief
LIKE US!
Comments
comments powered by

Disqus
LIKE US ON FACEBOOK!