She figured out how to let her cats safely outside without really letting them out... (pics)
Letting your cats outside can be quite dangerous depending on where you live. It's usually best to keep them inside (it's far safer for them and of course safer for the wildlife they hunt) but shouldn't all animals get to experience the outside just a bit? To feel the wind blow through their fur and the sun shine down on them?
Catios are becoming more and more popular, but if you're looking for a cheaper more mobile option, then you'll like what this woman did.
"Guys, I think my cats might be spoiled..."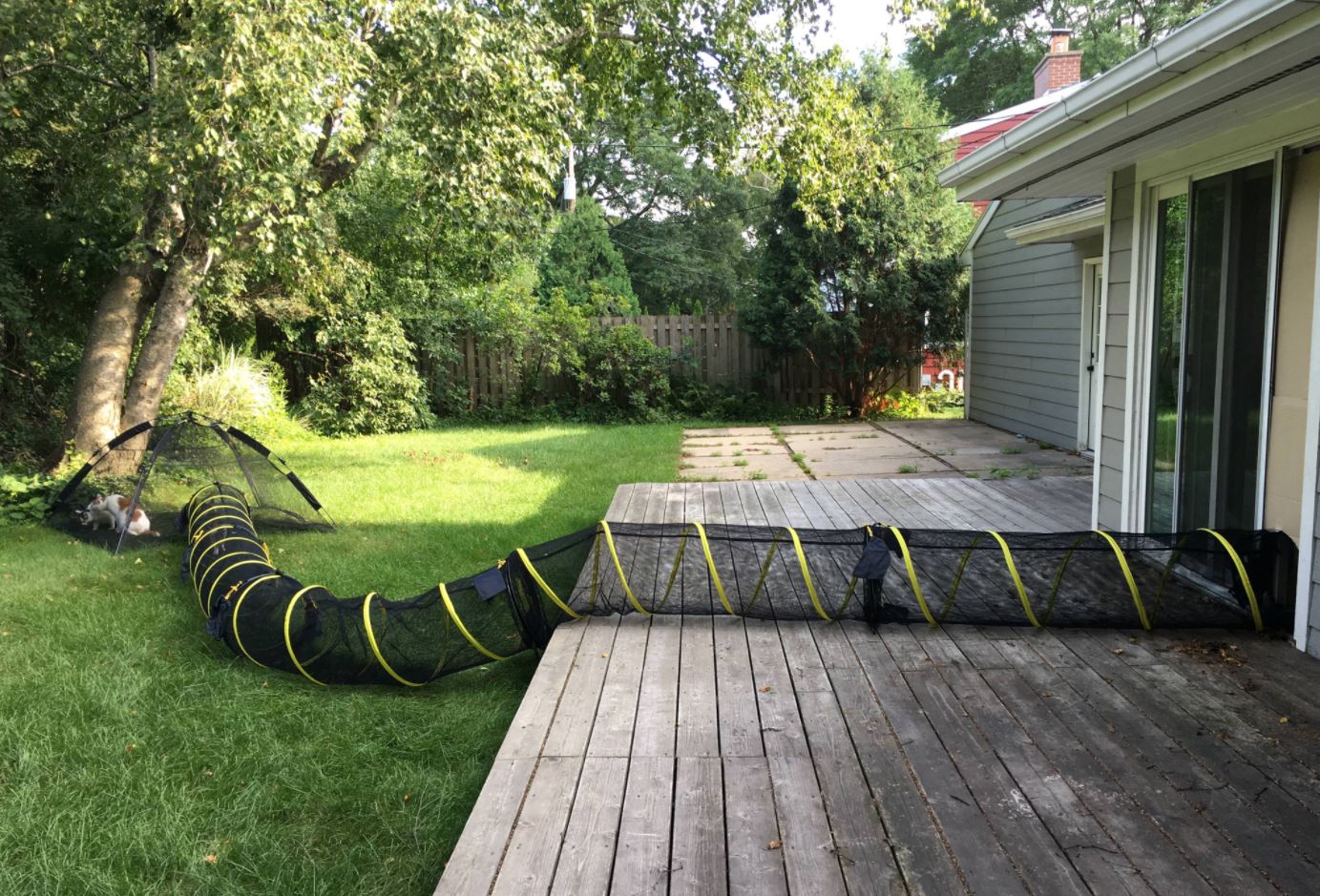 u/eggsterminate
"They're not allowed to be outdoor cats, but this is the next best thing!" this thoughtful cat mom shared on imgur.
"For everyone wondering, the reason why our cats aren't allowed outside is because we live in an area with foxes and coyotes, so predators are a real concern. We're also by a semi-busy road, so cars pose a problem, too. We only set up the tent/tunnel system when we're around and can keep an eye on things; the cats are never left out there unattended."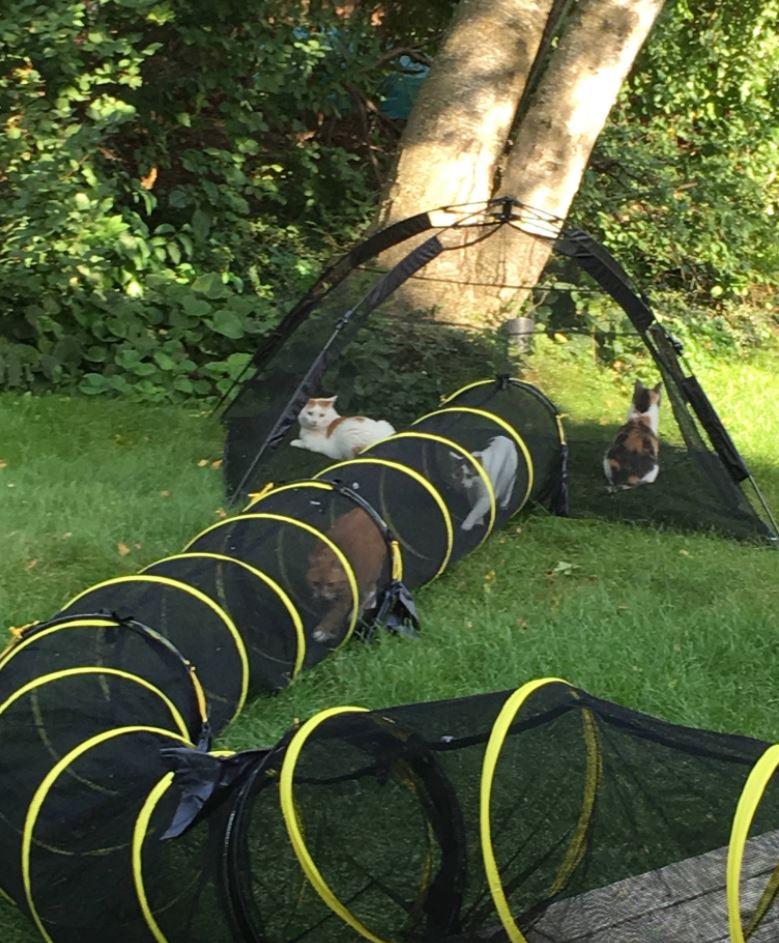 The cats are never left unattended and when mom and her family want to enjoy the great outdoors, their feline friends get to too!
Amazon is currently selling these outdoor kitty play pens and you can get your own right here!
Share the cute!
Related Story: Catios are the new backyard feature that you're going to love (Gallery)
LIKE US!
Comments
comments powered by

Disqus
LIKE US ON FACEBOOK!