Tigers will take revenge on those who have wronged them, one of the most vengeful animals on the planet
Did you know that tigers will take revenge on those who have wronged them?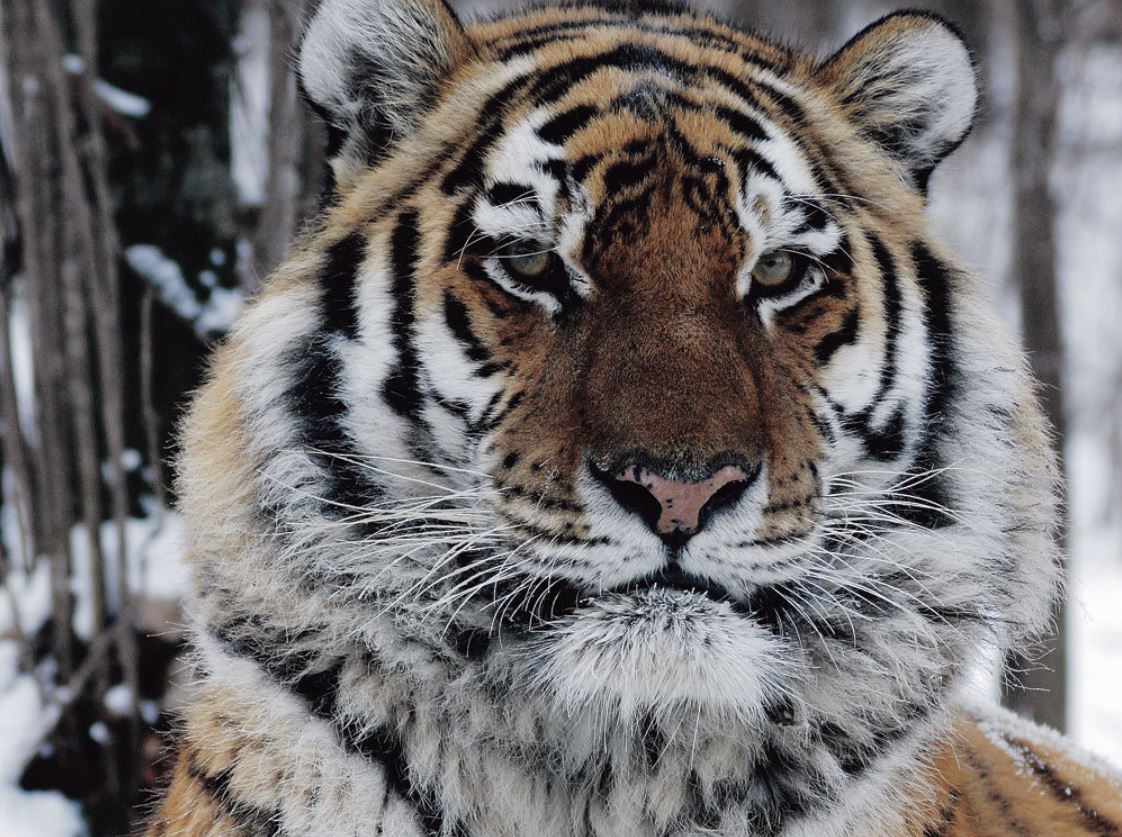 John Goodrich
John Vaillant's The Tiger is a true story about Vladimir Markov, a poacher who met a grisly end in the winter of 1997 after he shot and wounded a tiger, and then stole part of the tiger's kill.
You done messed up Vladimir.
"The injured tiger hunted Markov down in a way that appears to be chillingly premeditated. The tiger staked out Markov's cabin, systematically destroyed anything that had Markov's scent on it, and then waited by the front door for Markov to come home," NPR shared.
"This wasn't an impulsive response," Vaillant says. "The tiger was able to hold this idea over a period of time." The animal waited for 12 to 48 hours before attacking. When Markov finally appeared, the tiger killed him, dragged him into the bush and ate him. "The eating may have been secondary," Vaillant explains. "I think he killed him because he had a bone to pick."
Or let's say about 200 bones to pick...
"What's so fascinating to me about that region is that there are human beings and tigers hunting for the same prey in the same territory — and they don't have conflicts." But if you make the mistake of attacking a tiger, you will regret it, he says.
Markov certainly learned that the hard way. Vaillant says the tiger's response was "logical" and "understandable," but in the case of the revenge it exacted on Markov, it was anything but typical.
In writing the book, Vaillant interviewed people of all ages from families who had lived in the Russian Far East for generations.
"In living memory, there was no record of an incident like this, of a tiger hunting a human being," he says. "This was a highly unusual circumstance, completely driven by human behavior. If the tiger hadn't been shot, there would be no story."
Cats in general have extremely good long term memories. Long term memory retention in the common house cat is 200 times greater than in dogs(while working memory is actually superior among canines).
The actual structure of the feline brain, while smaller, is actually very similar to us primates. Vengeance is a sign of great intelligence.
"Researchers have discovered that there is not much difference between how a cat, a human, or another animal's brain utilizes certain cues to assist in the creation of short and long-term memories. A cat's brain functioning has been compared to that of a two to three year old child and, when compared to a dog, a cat's memory is almost 200 times more retentive. Without repeated and reinforced training, a dog's memory span is about 5 minutes. Cats, on the other hand, averaged about 16 hours, only IF the activity benefited THEM."
-An excerpt from Second Opinion
Moral of the story: respect nature, especially cats.
Related Story: Did you know that when tigers are happy they do this adorable thing called "chuffing"?
LIKE US!
Comments
comments powered by

Disqus
LIKE US ON FACEBOOK!