Sickly cat makes remarkable recovery thanks to the power of adoption
This is what love can do!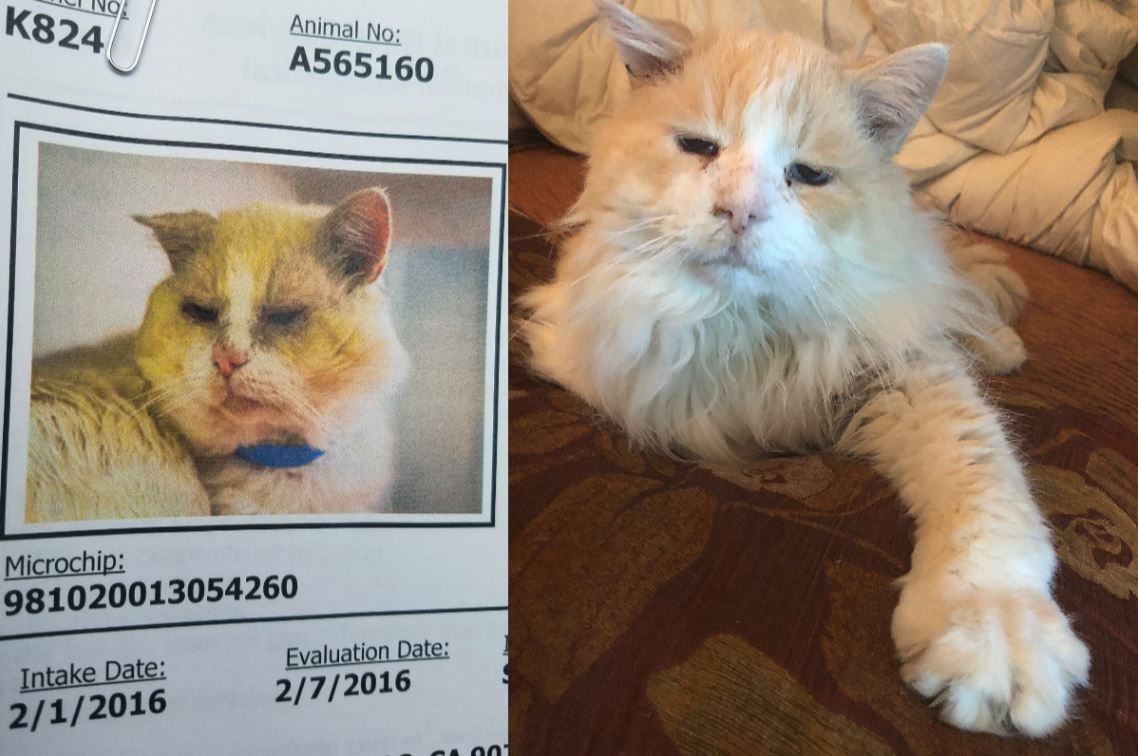 "I met Pablo two years ago, when I was a Rescue Partner volunteer for the City of Long Beach Animal Care Services," Wayne shared on his GoFundMe page. "He was frightened and malnourished, and his fur was dirty and matted. Even worse, he required multiple surgeries to remove ingrown eyelashes, which had become infected and left him barely able to see, so he had been having a pretty hard time on the streets."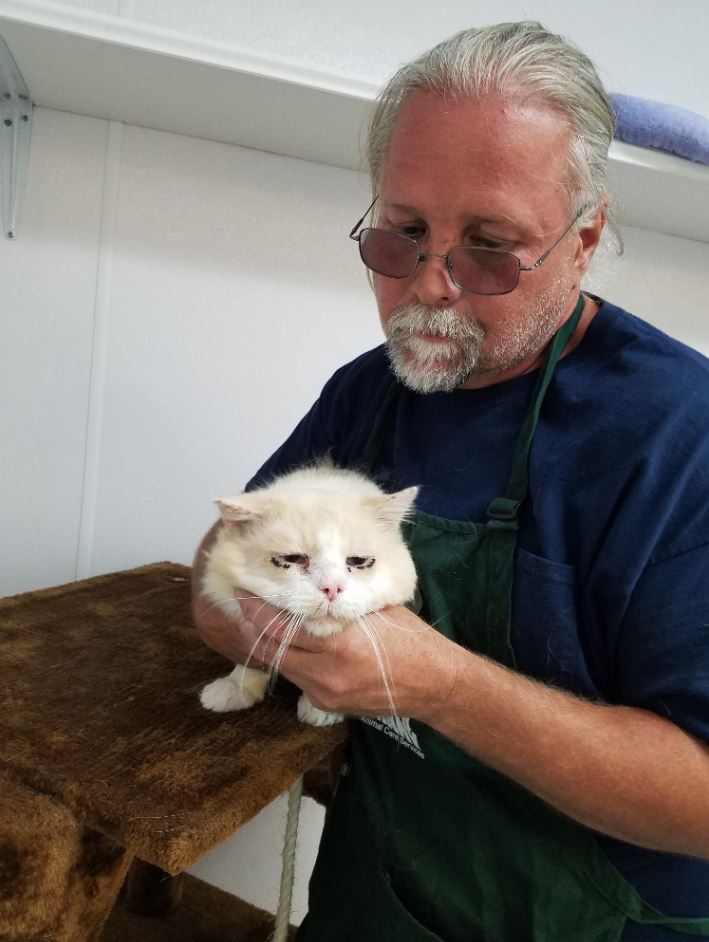 "While the shelter staff and veterinary team had done all they could for him, Pablo's temporary facial disfigurements were a major roadblock to adoption. His psychological and physical health began to deteriorate. Eventually, I agreed to foster Pablo, despite already having a rescued cat and being on a somewhat limited income."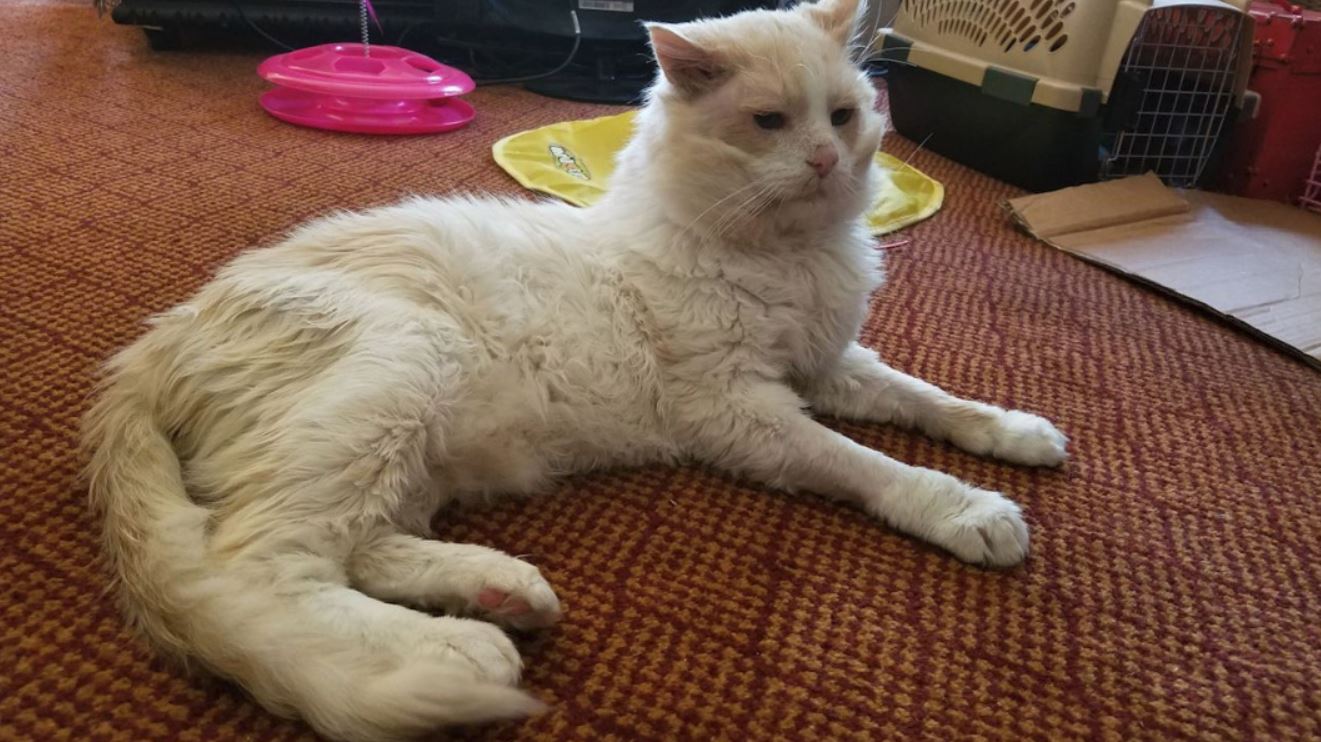 "Because his recovery was still ongoing and we could not find a suitable adopter, I finally decided to adopt Pablo myself. Besides, I just fell in love with the little guy!"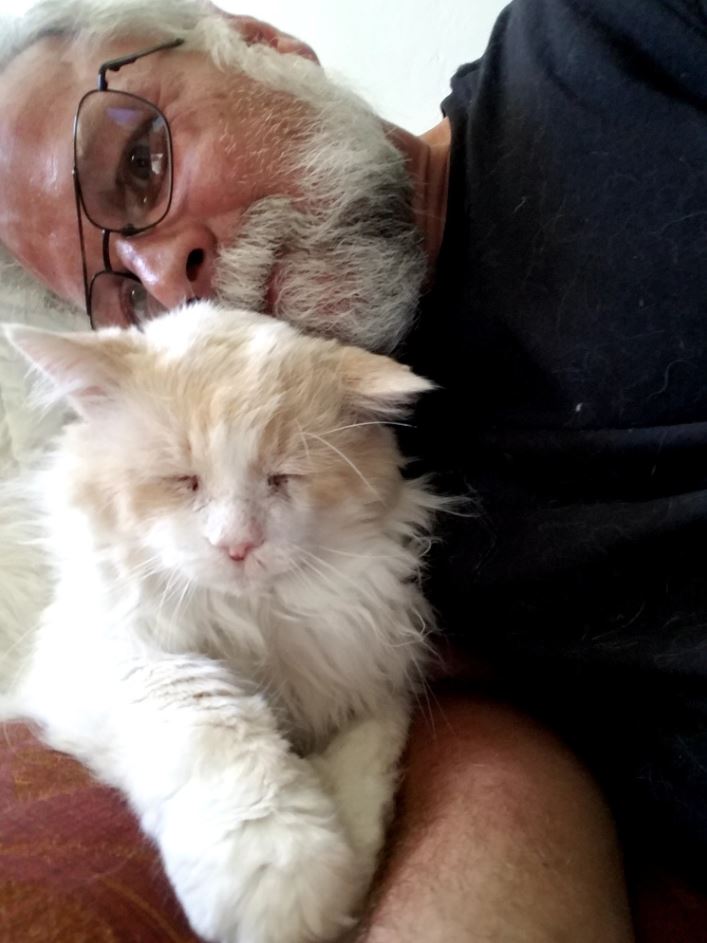 "Despite all the hardship and abuse Pablo has suffered, he is still a very approachable and loving cat who is friendly to every human he meets. His progress and recovery have been remarkable, and he has become best friends with my other shelter cat, Miles. "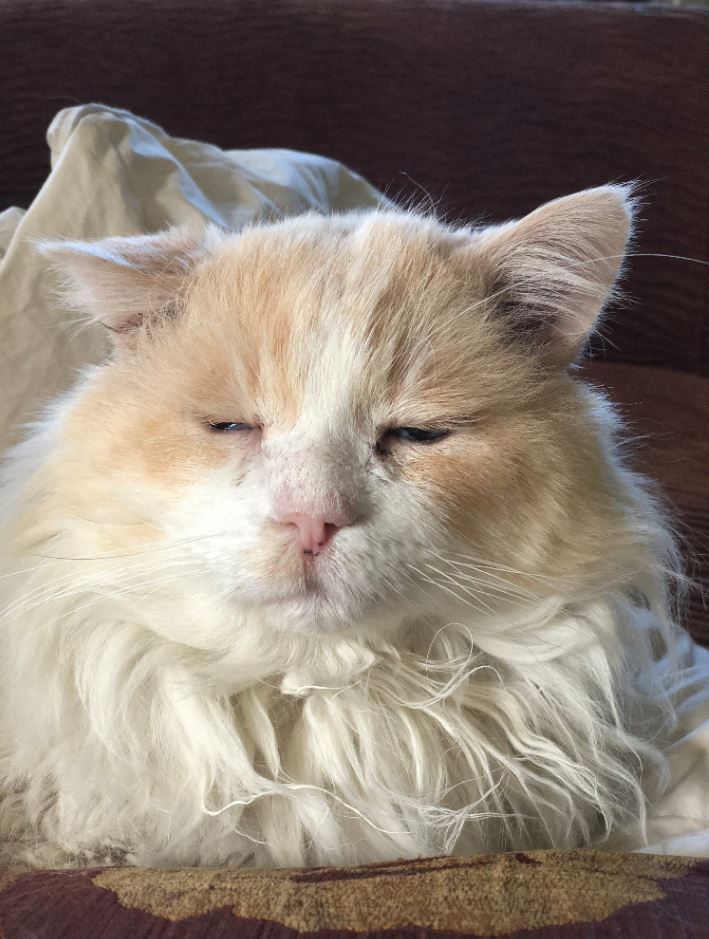 "It has been a real blessing to witness what a little love and attention can accomplish!"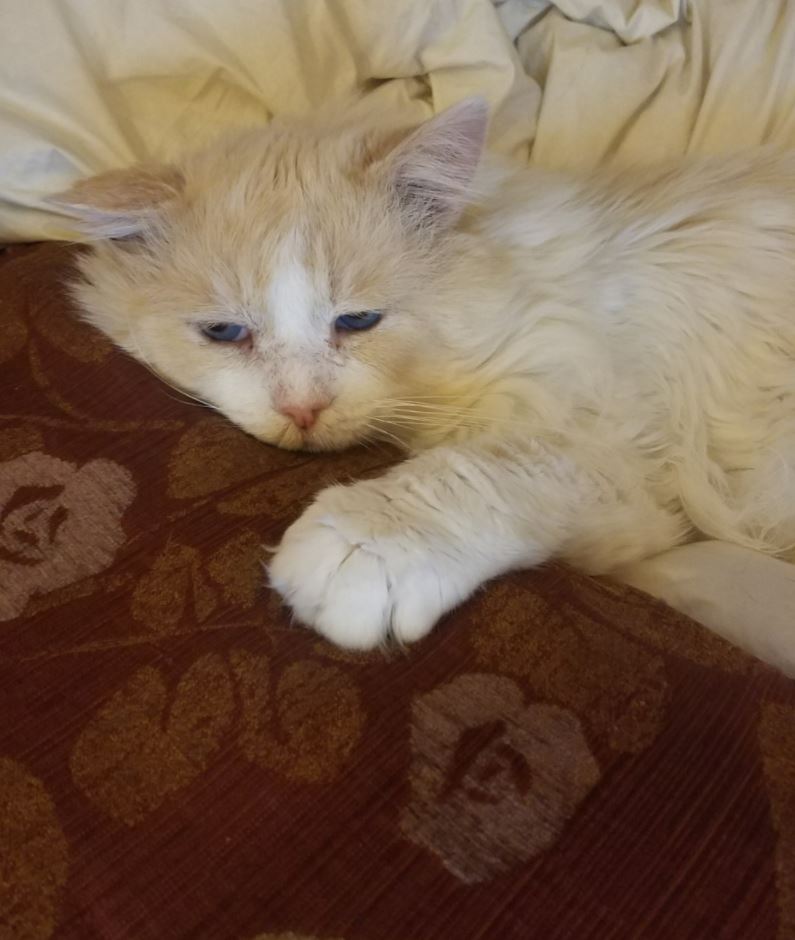 The power of adoption is real!
Pablo still needs some help with his post recovery. You can donate to his GoFundMe page here!
Related Story: From sickly feral calico to a pampered princess, this cat reminds us that each life is worth saving
LIKE US!
Comments
comments powered by

Disqus
LIKE US ON FACEBOOK!