Senior cat and his favorite stuffed animal are a package deal looking for a home
A 16-year-old cat named Hoonie was surrendered to a shelter after his owner had passed away. Luckily, he had his best friend come along with him.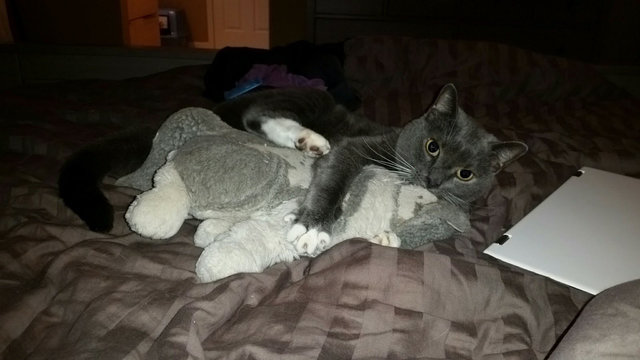 Alley Cat Rescue
Hoonie's doing "really well," but he's still adjusting to the new sights and sounds at the shelter, Brianna Grant, communications associate at Alley Cat Rescue, told The Dodo. His stuffed cat, which probably still smells like home, is his greatest comfort.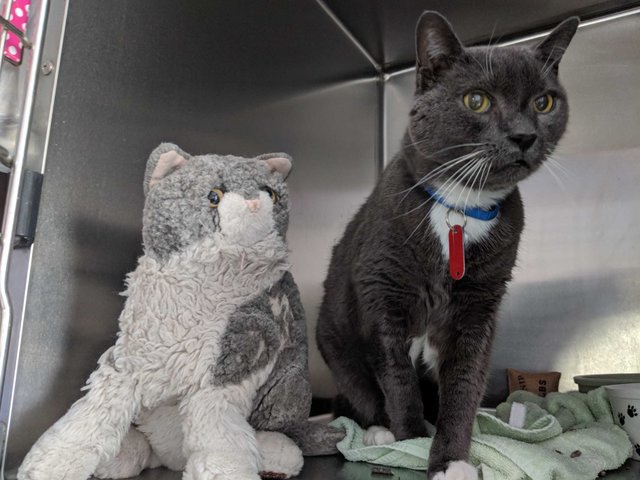 Alley Cat Rescue
"We've never seen a cat that is so attached to a stuffed animal," Grant said. "It really seems to be his support system."
Hoonie spends all of his time with his stuffed cat — he sleeps with it, cuddles with it and wrestles with it.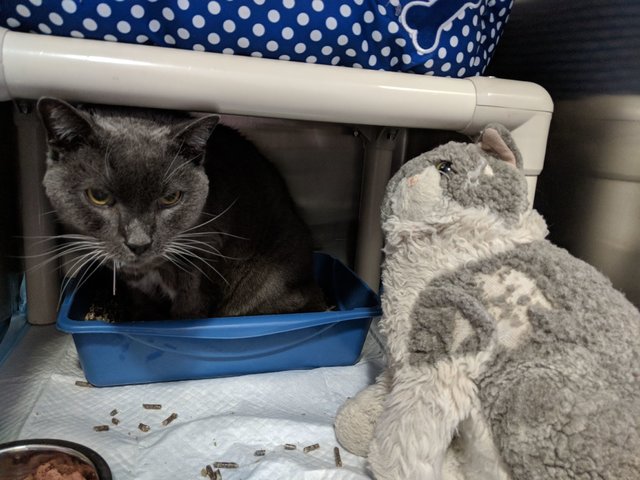 Alley Cat Rescue
"It's been a long-time companion," Grant said. "She [the owner's daughter] sent us photos of Hoonie roughhousing with the stuffed animal, so I think Hoonie has a lot of fun with the stuffed animal and seems so attached to it. He's been in the cage just cuddling next to it, and it seems to really help him out."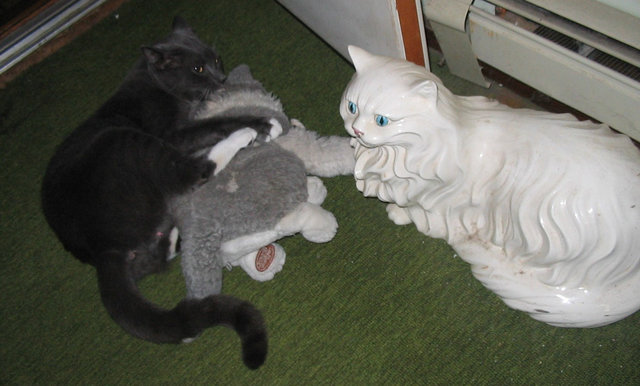 Alley Cat Rescue
"He's a huge talker," Grant said. "It's very sweet. When he's lonely, he'll let you know. You'll hear him from a room away. But once you go and hang out with him, he just gets silent and hangs out next to you, and he seems so content just to have people by his side."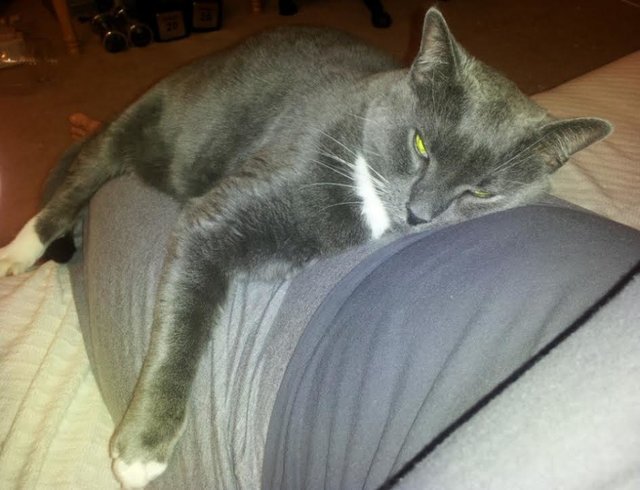 Alley Cat Rescue
The shelter is hoping somebody takes in this super senior kitty, who is in excellent health for his age.
Of course, Hoonie and his stuffed animal are a package deal.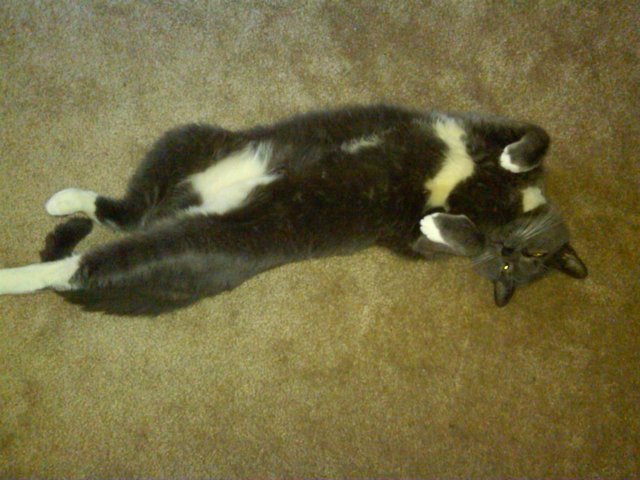 Alley Cat Rescue
"We couldn't separate the two," Grant said with a laugh. "They're a package — two for one."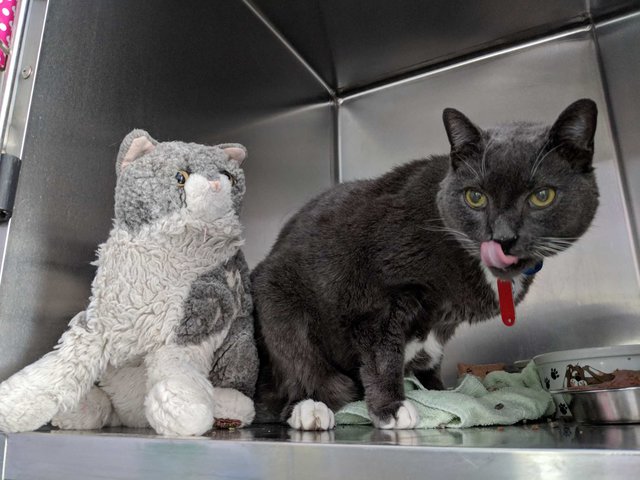 Alley Cat Rescue
"He is a senior cat in the last stages of his life, so I think people have a hard time dealing with the idea of adopting a cat and making a connection, just for the cat to pass away," Grant said. "But I'm sure that whoever gets him and adopts him will have a great few years with him. He's such a sweetheart."
If you're interested in adopting Hoonie and his stuffed cat, you can fill out an adoption enquiry with Alley Cat Rescue.
Share this story and help Hoonie and his friend find a home!
Related Story: Stray cat sneaks into claw machine and takes a nap with stuffed animals (video)
via The Dodo
LIKE US!
Comments
comments powered by

Disqus
LIKE US ON FACEBOOK!