There's now a book written just for cats by a cat...
There's nothing better than curling up with a good book while your kitty curls up in your lap. But why should you have all the fun reading?
There is now a book that your cat can read too... and only cats will be able to understand it.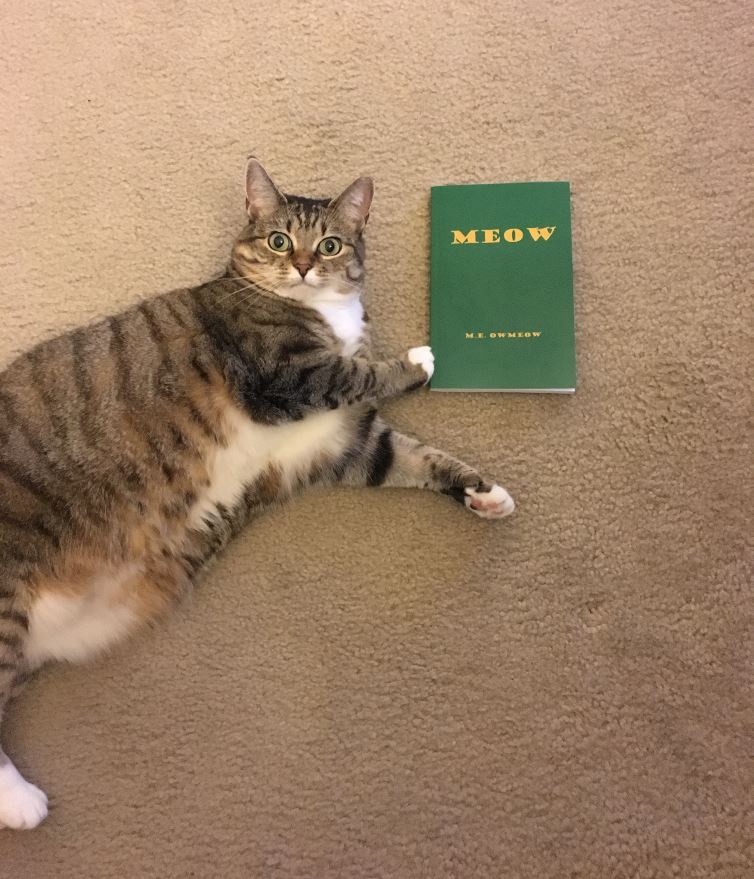 "Meow is a novel for cats written from the perspective of a cat. Only one word can describe the wondrous adventures waiting inside the cover of Meow, it is also the only word you will find inside the cover of meow. Meow," the author, M E Owmeow shared on Amazon
.
This is the kind of humor only cat people really understand.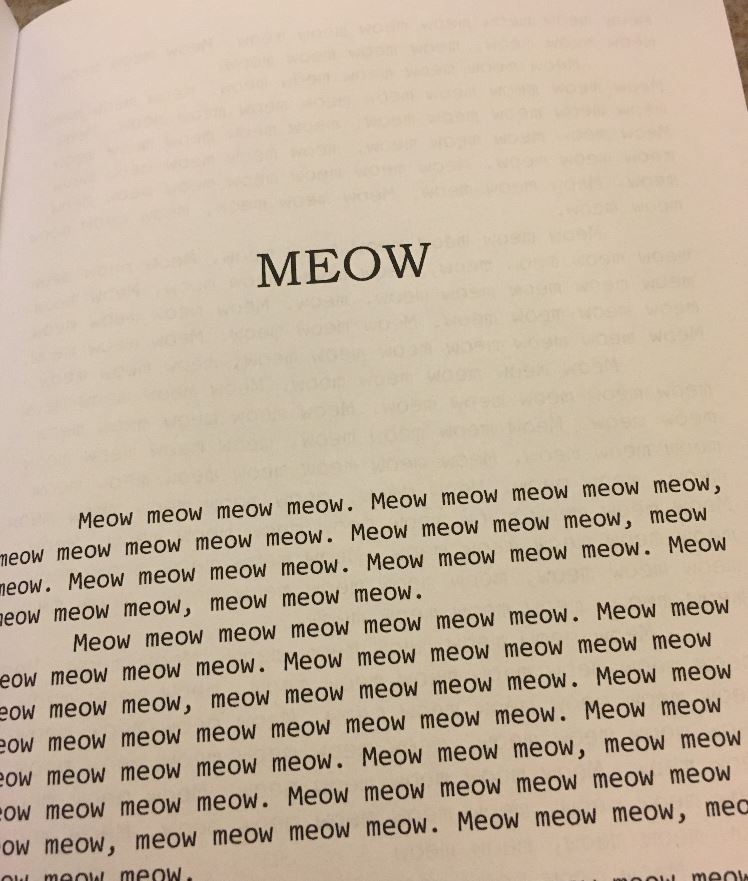 Our sweet Minnie decided to review the book herself.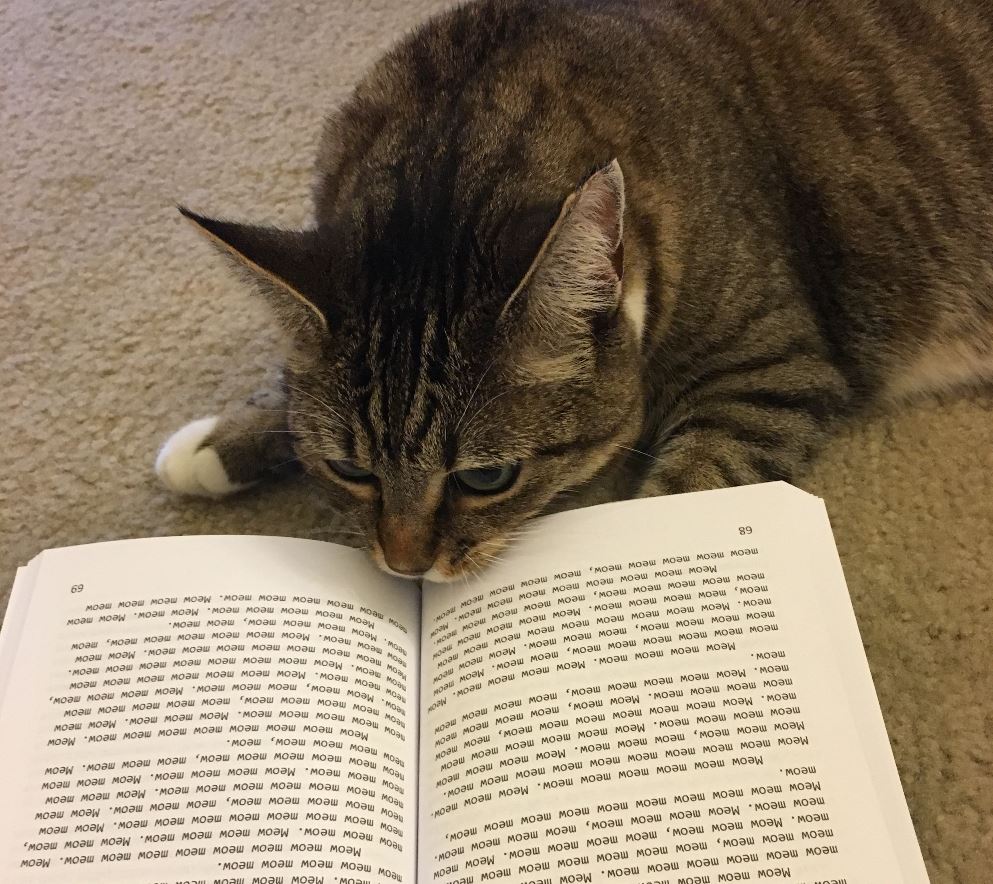 Apparently, it's a real turn pager!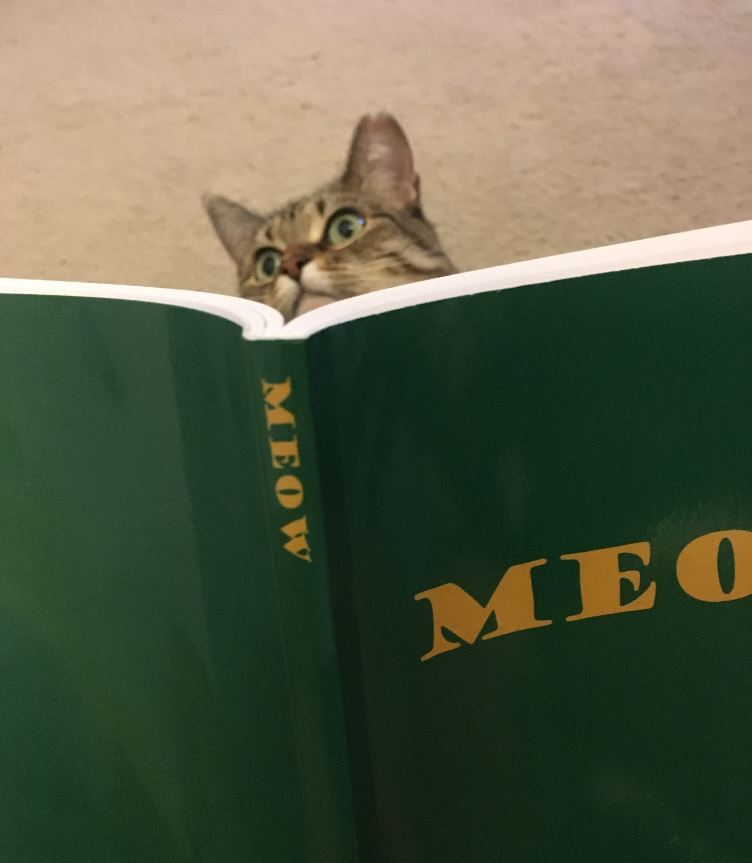 We asked her what she thought of the novel.
"Meow," was her response.
Meow it is.
You can get your own here on Amazon for $9
Also available on Kindle for $4.50!
Would you "read" this book with your cat? Share and let us know!
Related Story: 'Twas The Night Before Christmas, As Told By The Cat' is the purrfect book for the holidays
LIKE US!
Comments
comments powered by

Disqus
LIKE US ON FACEBOOK!