Animal lover leaves hiz entire fortune to be given to homeless cats!
A real hero... my faith in humans haz been restored. I just want to say that there iz some good humans out there... and my heart iz very thankful for these type of people.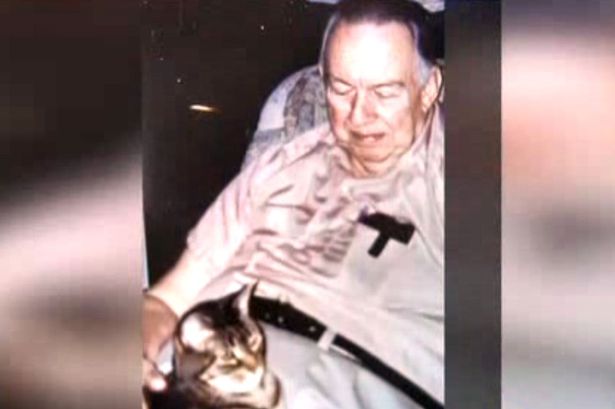 Via Mirror
An animal charity has been given an incredible $160,000 donation after a man left his entire fortune to homeless cats.
James Bomar Talbot, 84, was a life-long animal lover and his best friend was Kitty, a rescue cat in Nashville, Tennessee.
He told friends that he intended to leave his fortune to charity so he chose the Metro Animal Control centre.
Rebecca Morris from the unit told Fox4kc: "We are beyond words. It is such an amazing thing that has happened to us."
"Many, many conversations are going to occur over the next few months.
"We want to make sure we use this appropriately in a manner that is really going to enhance the lives of these cats."
The money was left with the intentions it would be used to make the cats' lives better while they were at Metro Animal Control and to help adopt them out.
Life long friend and pet shop owner Chris Acord said, "The cats were his life, he had a picture of kitty in his wallet he carried with him, and he loved to talk about her and show the picture to everybody."
The unit has 15 cats currently waiting to be looked after and adopted, with that number rising every week.
The donation will have a great effect on the lives of those working at the charity and those cats being looked after there.
Thank you, James.
LIKE US!
Comments
comments powered by

Disqus
LIKE US ON FACEBOOK!