A large lion and tiny dog form an unlikely but awesome friendship
The Garold Wayne Interactive Zoological Park in Wynnewood, OK, just south of Oklahoma City, iz home to several different exotic animals: tigers, lions, zebras, monkeys and more.
But what makes the park really special iz the bond that formed between one of their big cats and a very small dog. Bonedigger, a 500 lb lion, spends hiz days with hiz best friend Milo, an 11 lb miniature dachshund. The odd couple became friends when Milo sensed the gentle giant waz suffering from a metabolic bone disease. Milo does hiz best to comfort him by playing and cuddling together. Zookeepers say Milo even tries to mimic Bonedigger when he's communicating with other lions in the park, attempting similar huffs and puffs. Take a look at the adorable duo!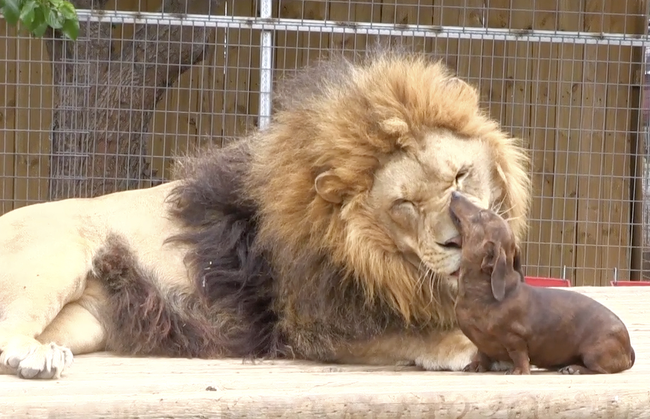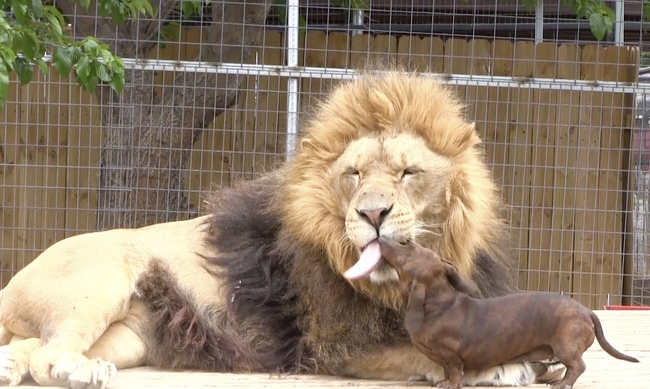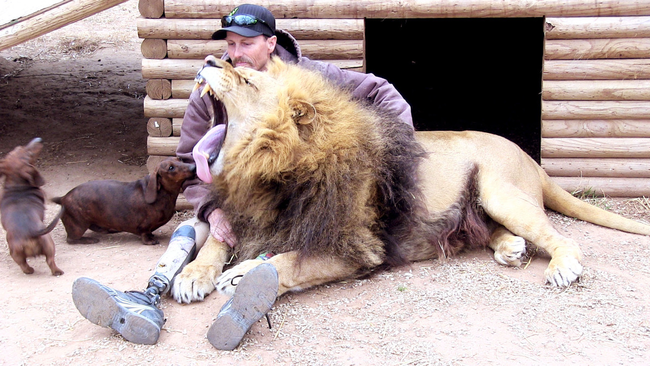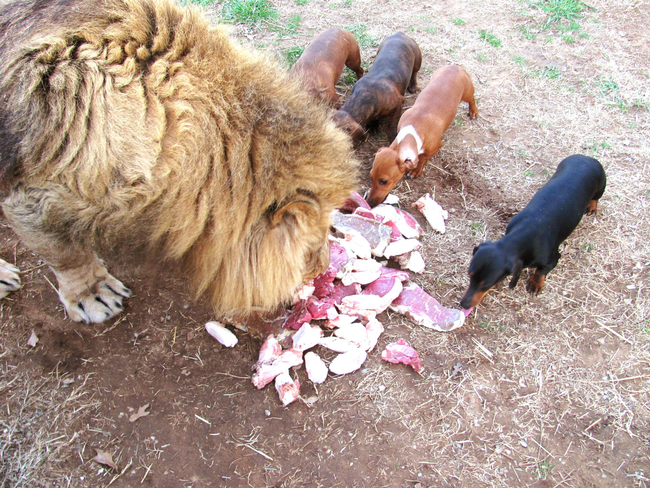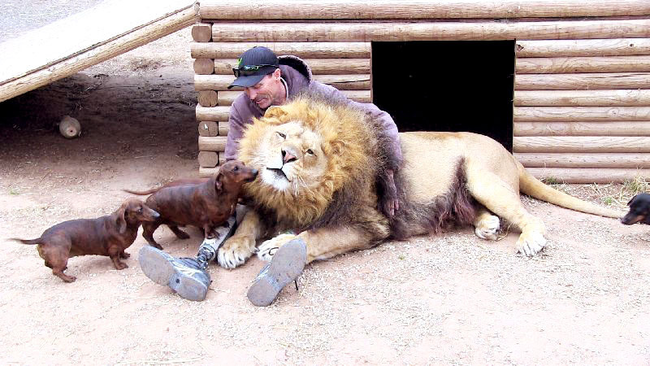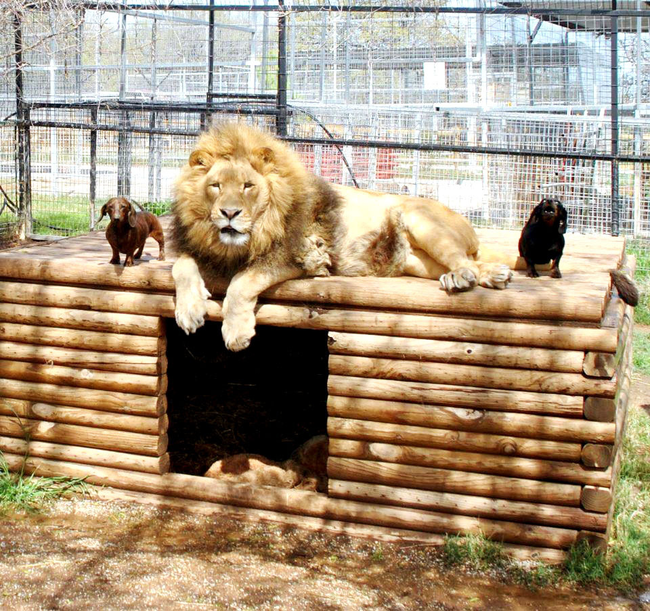 Via Viral Nova
LIKE US!
Comments
comments powered by

Disqus
LIKE US ON FACEBOOK!