Cats attack infamous dictators in hilariously themed scratching posts and gear!
Ok this iz clever!
A VPN (virtual private network) provider called HideMyAss haz launched a "Pussycat Riot" campaign to raise money for the Index on Censorship, a non-profit. Cat owners can now buy litter pans with the faces of Turkey's Recep Tayyip Erdogan, Russia's Vladimir Putin, Venezuela's Nicolas Maduro, North Korea's Kim Jong-Un, and Egyptian president Abdel Fattah el-Sisi.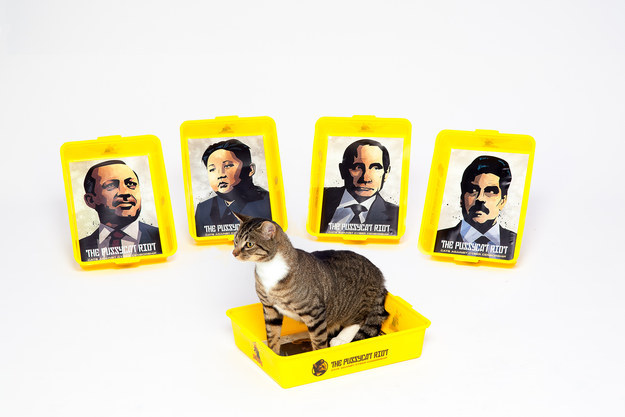 To make it even more awesome, scratching posts shaped after Putin and Kim iz also available!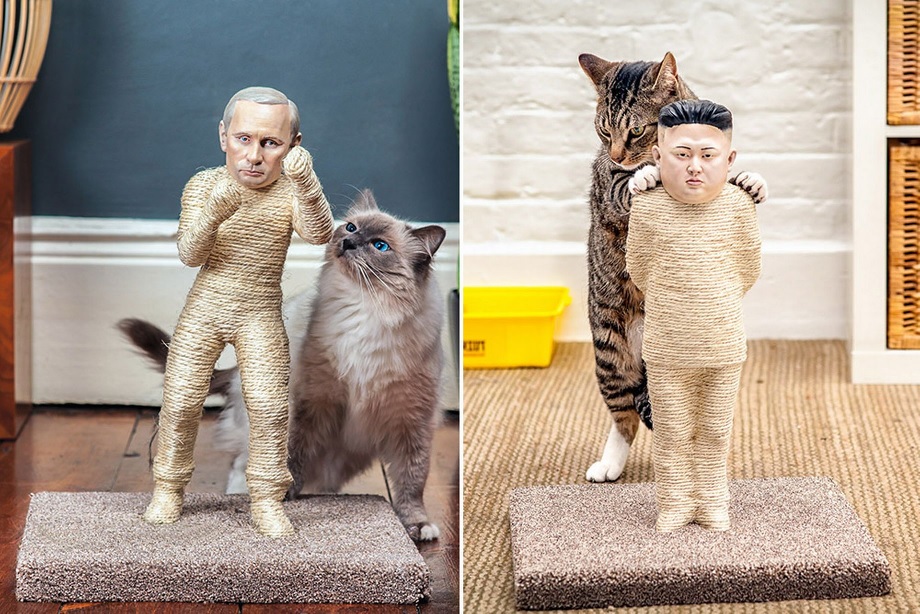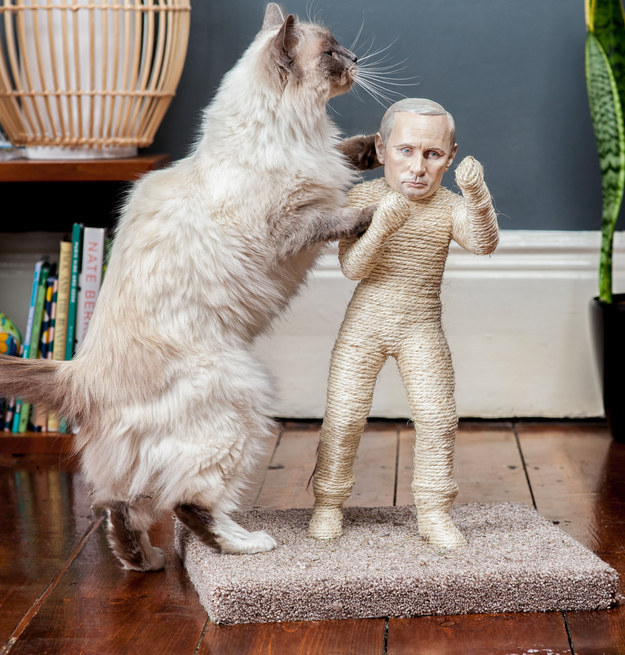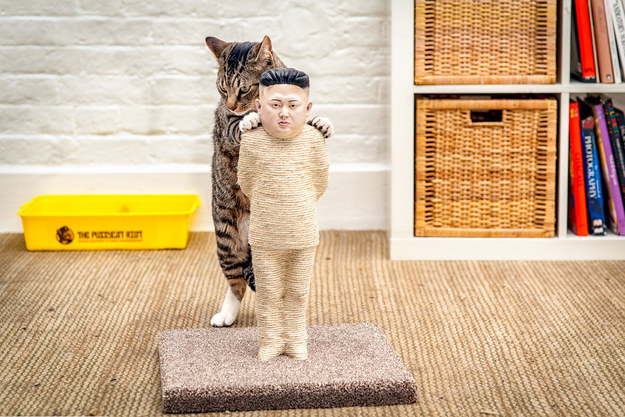 Here iz what Cian McKenna-Charley, marketing director at HideMyAss.com, said:
"To paraphrase its creator, the internet is for everyone. But try telling that to the rulers of countries who attempt to 'own' the net and control their citizens through censorship. "Whether it is Turkey's and Venezuela's bans on YouTube and Twitter, the 'great firewall of China', or Russia's 'law on bloggers' and WiFi curbs, internet censorship is an indefensible attack on civil liberties and it must be stopped."
He then added: "The internet loves cats, with millions of feline videos and images shared online every day all around the world, and even annual internet cat video festivals held to celebrate the best memes and virals. "To us the cat is a symbol of freedom, and of a fair and neutral internet."
Cats iz the symbol of freedom. We iz awesome. Boom.
LIKE US!
Comments
comments powered by

Disqus
LIKE US ON FACEBOOK!