This nurse cares for 175 sick cats in her own home
For the cats that haz no home... Maria welcomes them with open arms.
Maria Torero iz a nurse for ailing humans in Lima, Peru. Being a nurse iz already a proud difficult job... and that makes her already super awesome. But outside of work, she doesn't stop caring for others. She haz other patients.... 175 of them.
Using her own 2-story, 8-room apartment, Torero cares for 175 cats suffering from feline leukemia. She finds them on the streets, and many of them also suffer from flea infestations and malnutrition.
Each of them iz given a name, and cute shirts to keep them warm.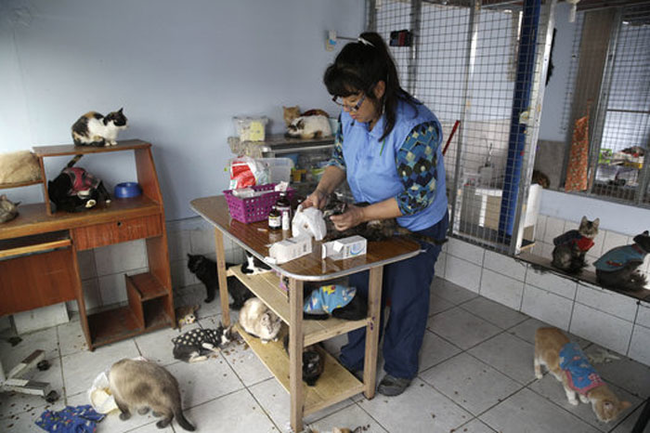 Her 3 children love to help out and get some good snuggling in that these cats never had...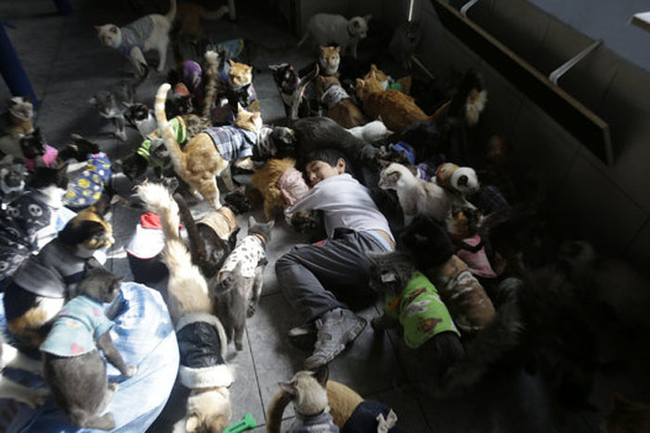 Some haz suggested she shelter healthy cats instead. "That's not my role," she told The Associated Press. "I'm a nurse. My duty is to the cats that nobody cares about."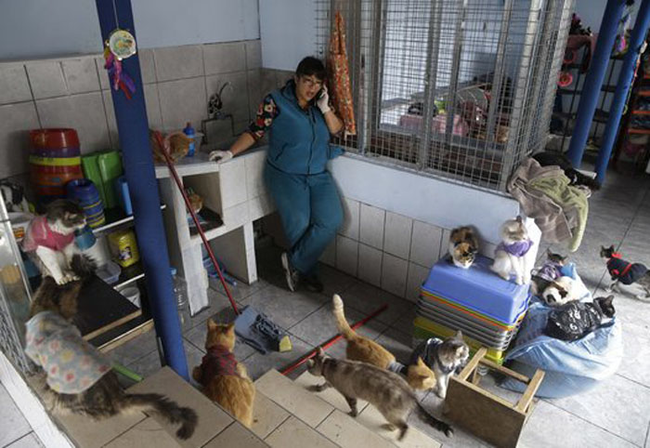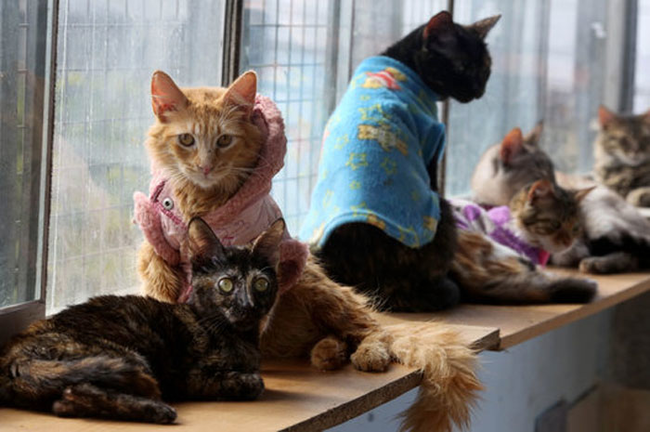 She gets many scratches from cats who iz not so happy about getting needles and medication... but she doesn't mind.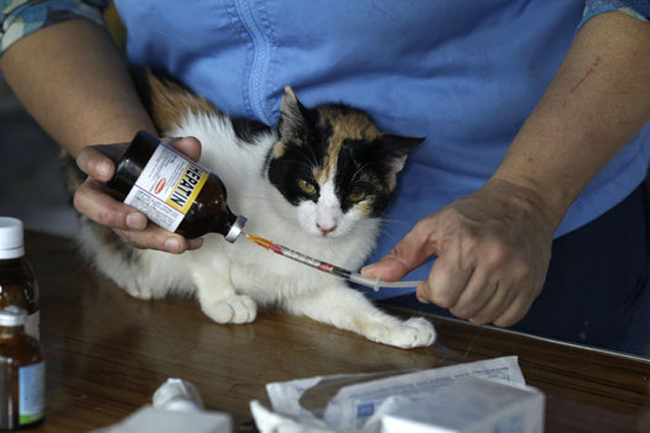 She sez each one of them haz their own unique personality.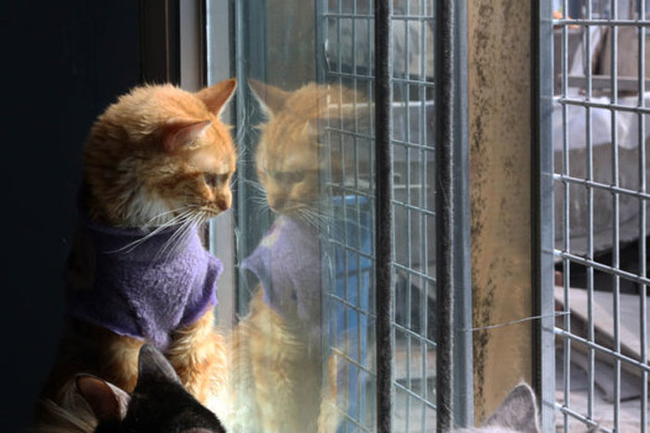 She gets some donations, but she relies mostly on her job to take care of these needing cats.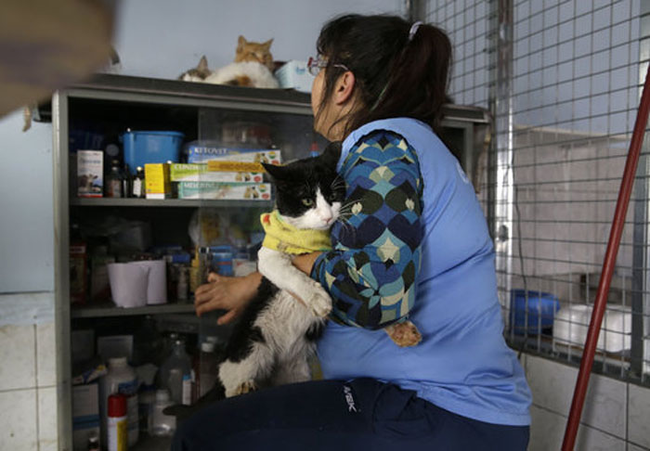 The best gift she sez that she can give them iz proper treatment, love, and respect... while most of these cats will sadly pass away... they don't haz to do so with empty tummies, no place to sleep, and no one to give them love.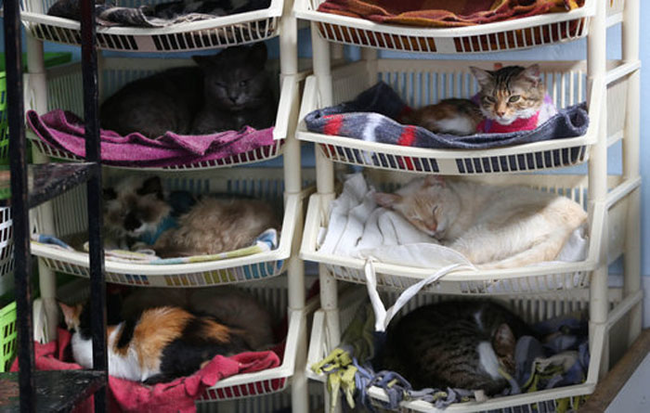 Maria, I want to thank you for being an awesome human. You care for the cats that nobody else would haz. Thanks... and you haz a special place in my internets army. Hazah!
Via Huffington Post and Viral Nova
LIKE US!
Comments
comments powered by

Disqus
LIKE US ON FACEBOOK!