Meet Honey Bee, the blind cat who never lost her sense of adventure
Honey Bee may be blind, but that doesn't stop her from going on adventures and being awesome!
Honey Bee waz born with both microphthalmia and macrophthalmia in each of her eyes, meaning one waz abnormally large and the other very small. Luckily, Animals Fiji waz there to take her in, and when she had to haz both of her eyes removed, she got proper care and love. Then some awesome humans fell in love with her, and brought her home to the US.
Her sense of vision iz more than made up for by her sense of adventure. She recently trekked along the trails of Mason Lake, which iz located just outside of Seattle, Washington, with her humans by her side.
Ah... the sweet smell of adventure!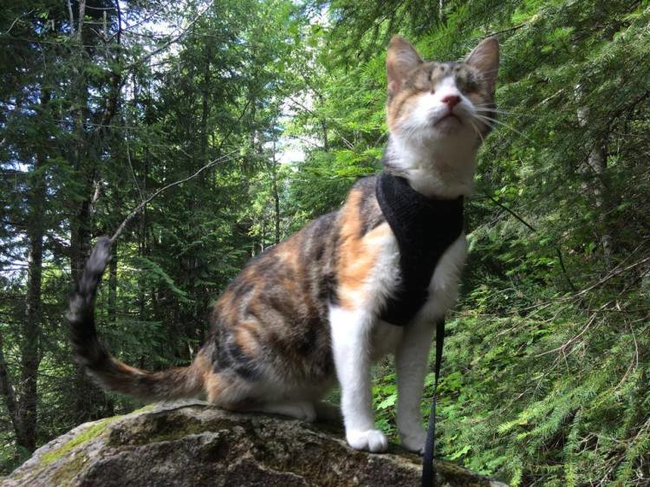 Humans can provide a cozy spot to sleep when being a super awesome explorer tires you out.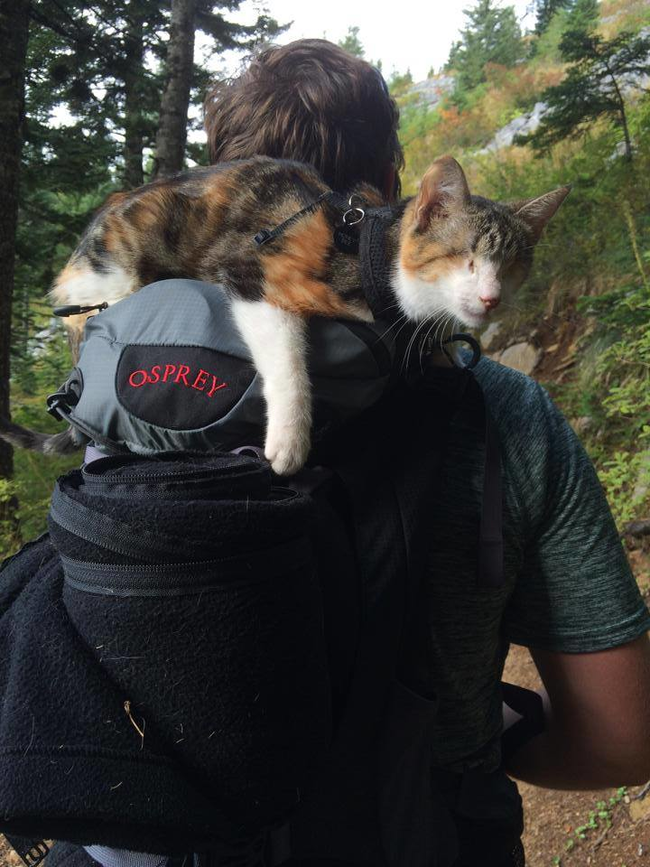 She iz described az "amazing, playful, and can do anything a non-blind cat can do!" Check out more of her awesomeness in the amazing video below. (Also, humans... this iz a good moment to think about adopting a special needs cat. They iz super awesome and iz always grateful for a forever home.)
Via Viral Nova
LIKE US!
Comments
comments powered by

Disqus
LIKE US ON FACEBOOK!