Cat becomes best friends with baby owl... too cute!
I got to talk to Cleo, the cat, about this odd friendship...
Yeah... so I met this little furby creature when my human brought it home 2 years ago. I waz like... "ok... what iz this thing?"

But the little guy grew on me...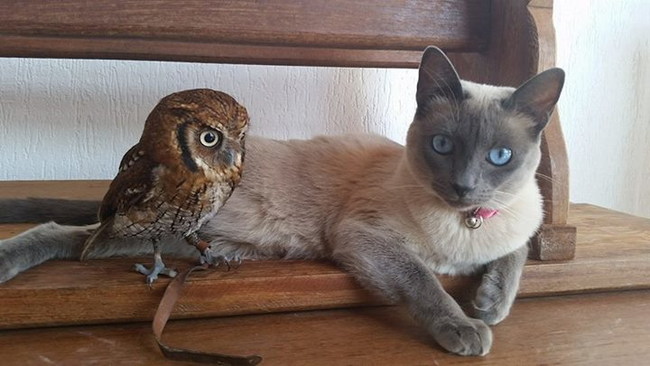 After some inspections and sniffings....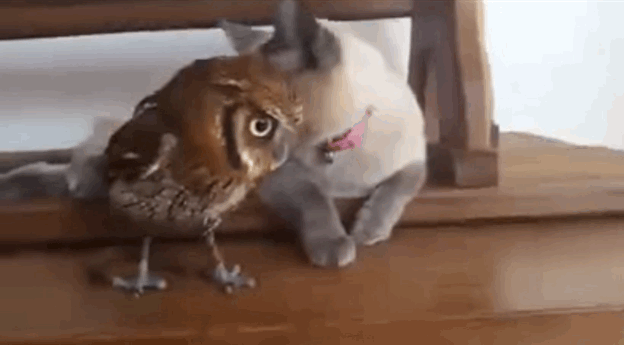 And some head boops... I figured this little owl iz alright. We haz become best friends now.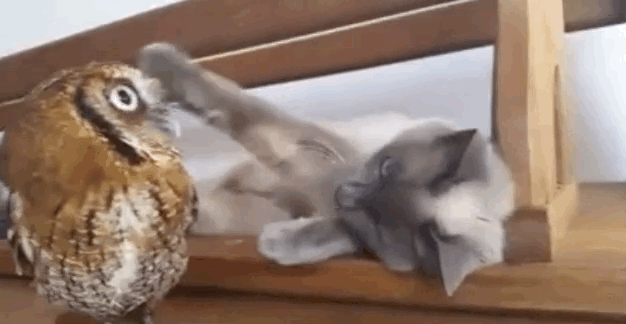 We both enjoy messing with our human... like my owl buddy will fly and distract him in the kitchen while I go sneak some chicken nuggets. Then I split it with them and the human crys. Ha! We rule.
Via Viral Nova
LIKE US!
Comments
comments powered by

Disqus
LIKE US ON FACEBOOK!