Together we can see the world
When grandpa Horst walked into the Best Friends adoption center, a cat with only one eye caught hiz attention. Just like the cat, grandpa Horst can only see through one eye.
Horst and Mimi bonded instantly when Horst got to hold Mimi in hiz lap.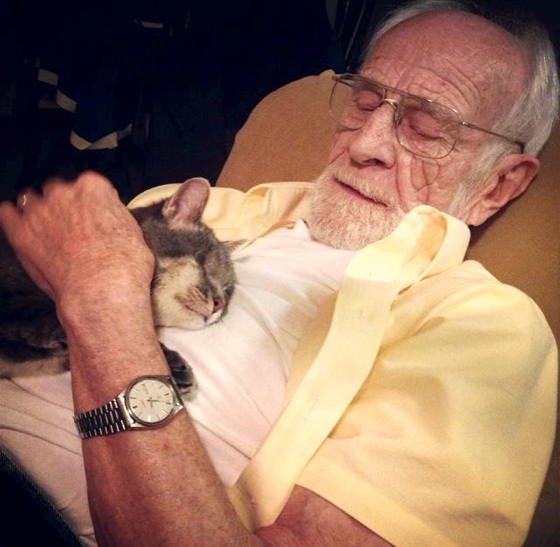 He knew Mimi waz hiz new best friend, and she waz going to get spoiled in her new home.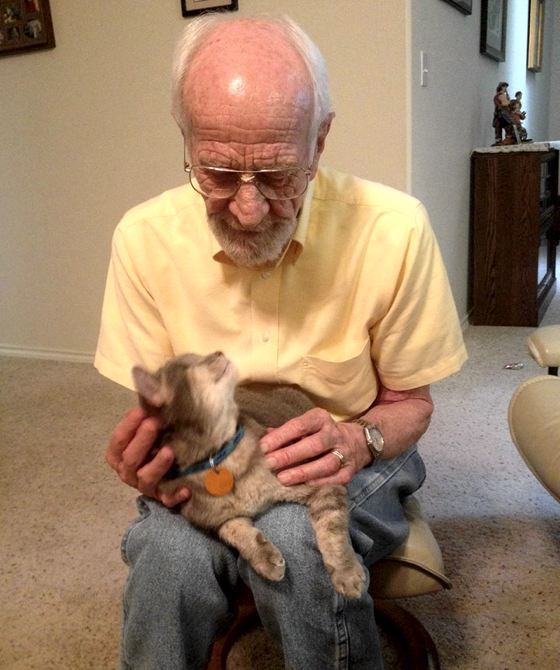 Horst's granddaughter caught these sweet moments and heard him tell Mimi, "You can't see out of your right eye, and I can't see out of my left, but together we can see the world!"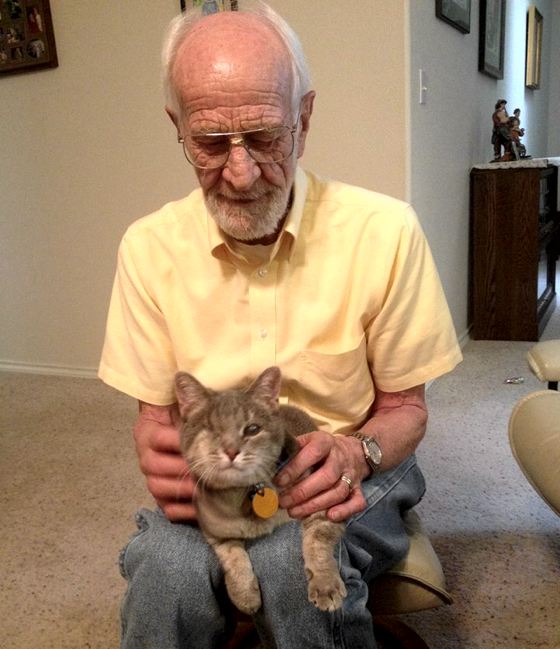 Congrats to Mimi and Horst on the start of an awesome new friendship! Hazah!
LIKE US!
Comments
comments powered by

Disqus
LIKE US ON FACEBOOK!