Rescued kittens wearing socks iz just too adorable
Meet George and Elton, two tiny ginger tabbies, found abandoned in a shed...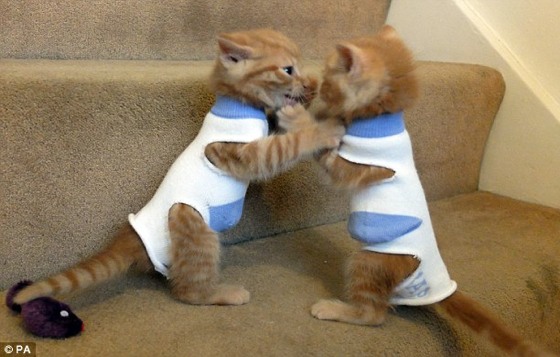 They waz in terrible condition... and had to wear baby human socks to keep warm and feel safe.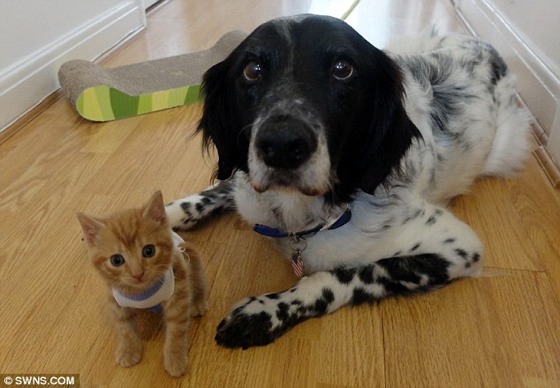 But now they iz feeling much better and iz almostback to full strength! They even made some new friends.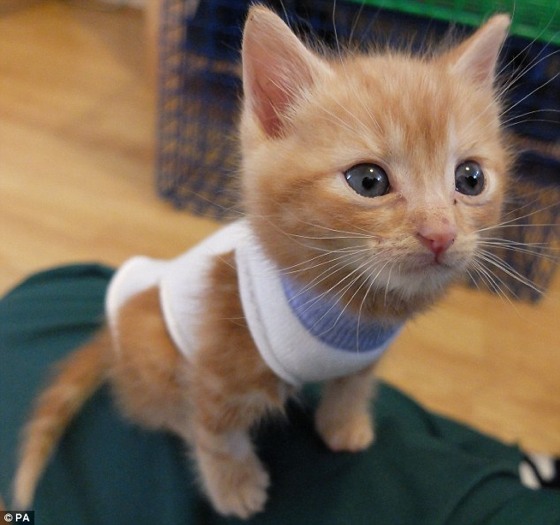 "You may wonder about the outfits," center manager Sian Anderson said via Daily Mail. "Unfortunately these two naughty boys have a habit of suckling each other in their sleep and making themselves sore. Our nurse came up with these fabulous outfits to help stop that habit. They are made from baby socks as they really are that small. As you can see they are very happy and not affected by them."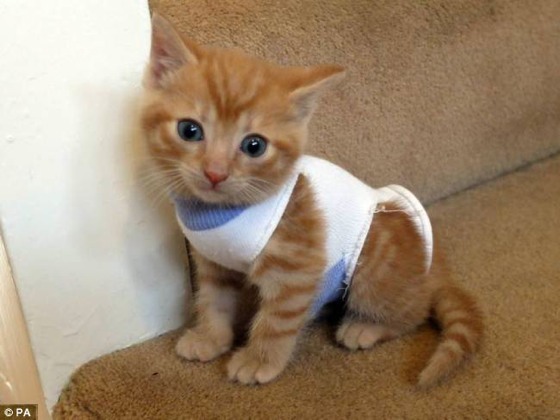 Stay strong tiny kittens and welcome to my internets army! Hazah!
LIKE US!
Comments
comments powered by

Disqus
LIKE US ON FACEBOOK!