This man collected over $20,000 in change. And now he iz giving it all away. You haz to see why!
This Florida man haz a heart of gold.
A retired Bradenton man collected $21,495 in change over 10 years by looking in car wash vacuums and vending machines. He knew exactly what he waz going to do with it.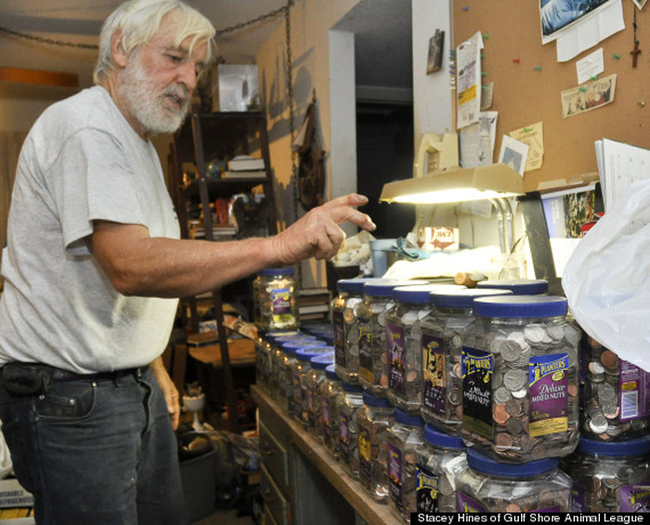 He iz donating the entire sum to help take care of the feral cats in hiz neighborhood. Snyder haz been very passionate about these cats for years.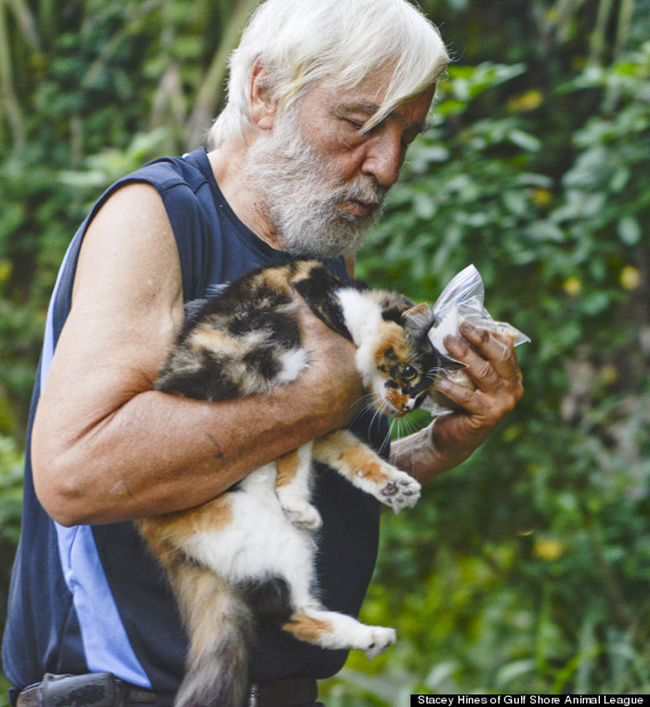 "I've always liked animals. I've been taking care of feral cats for years and I started noticing a lot of change laying around," Snyder told the Bradenton Herald. "So I started picking it up and keeping track of it."

With the change, the Gulf Shore Animal League will be able to continue adopting cats, and funding their spay and neuter program. They will also offer care for kittens before they are ready for adoption. Snyder and volunteers from the league gathered Tuesday to move the coins from hiz 151 peanut jar collection system to plastic bags that could be delivered to the local bank. Awesome!
But he iz not done yet. He will continue to collect change for az long az he possibly can... and promises that every cent will be donated to hiz feline friends.
Watch this awesome video to see the amazingness!
Via Huffington Post and Viral Nova
LIKE US!
Comments
comments powered by

Disqus
LIKE US ON FACEBOOK!