Loyal kitty goes above and beyond to track down her owner after she was sent to a nursing home
In this heartwarming story, this cat never gave up on her human.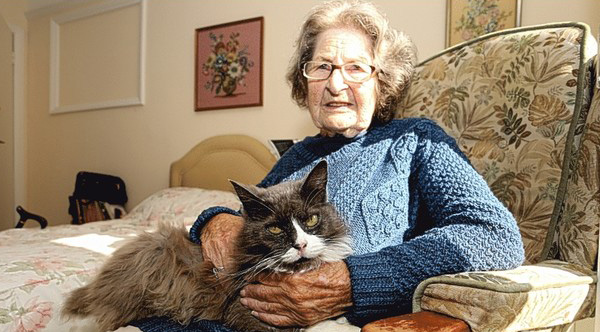 Via Dorking and Leatherhead Advertiser
We haz all heard stories about cats who travelled miles to return to their former homes after their families relocated. But what iz not az obvious iz how this kitty companion could find its way to its owner's new home without ever having been there before.
Staff at a care home in Westcott haz been left amazed after realising that a persistent moggy they thought waz just a stray begging for food waz actually seeking her former owner, who haz moved into the home.
Feline phenomenon Cleo waz picked up by Nancy Cowen az a stray in Richmond, before the pair moved to Wescott eight years ago. But when Mrs Cowen moved into Bramley House care home in the village six weeks ago, Cleo waz left in the care of her former neighbours in The Paddock. But it seems the loyal four-legged friend haz other ideas.
Bramley House employee Laura Costello told the Advertiser: "About two weeks after Nancy moved in this cat just started turning up and sleeping on the benches outside the home. It was very strange."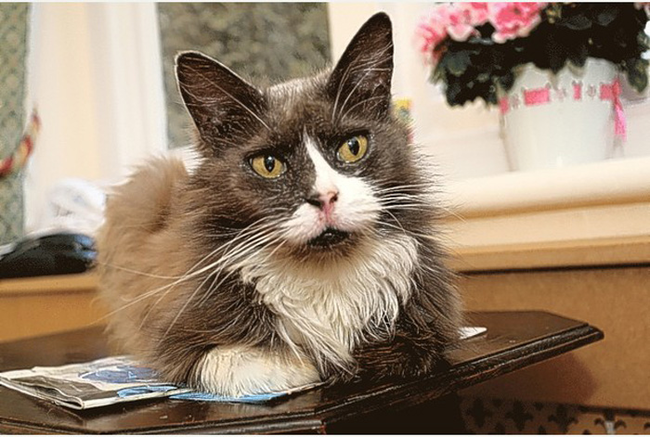 The true identity of the Westcott Street care home's newest resident did not become clear for another two weeks, although staff took a liking to their friendly guest.
Carer Ms Costello continued: "One of the other carers picked her up one day and Nancy said, 'That cat looks like my cat'.
"Then she said 'But my cat lost part of her tail in a traffic accident'. The carer looked at the cat she waz holding and realised part of its tail was missing.
"Then Nancy's sister came round and said she definitely was Cleo."
The happy pair haz now been officially reunited, with Bramley House able to cater for the contented feline and keep her in her beloved owner's company. The pet-friendly facility haz also pledged to give Cleo a home for az long as she needs one in the future. Fiona Collins, who also works at the home, added: "I have no idea how she's found her. It's quite spooky in a way."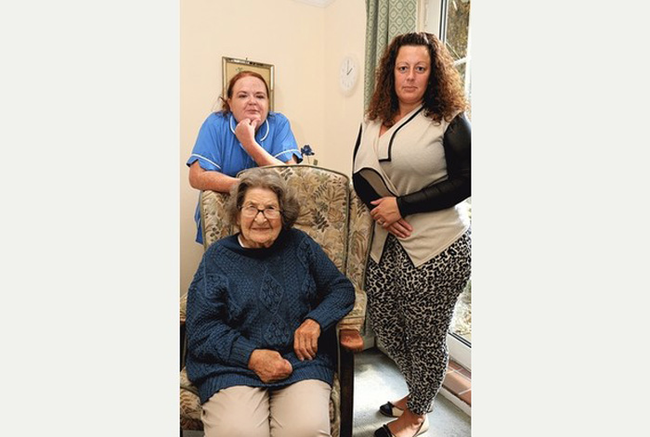 LIKE US!
Comments
comments powered by

Disqus
LIKE US ON FACEBOOK!