The amazing story of the strangest family... a human, a dog, a cat, and a rat.
Something special iz happening on the streets of California...
For the past 10 years, this human named Greg Pike travels with hiz family across the country. Hiz family iz a bit strange, and just so happens to be a dog, a cat, and a rat.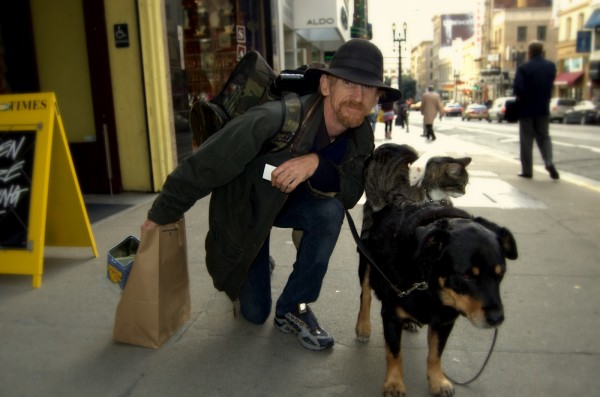 It gets stranger. The cat sits atop the dog most of the time, while the rat sits atop the dog. It looks straight out of a cartoon, but the human sez that this iz their comfort zone.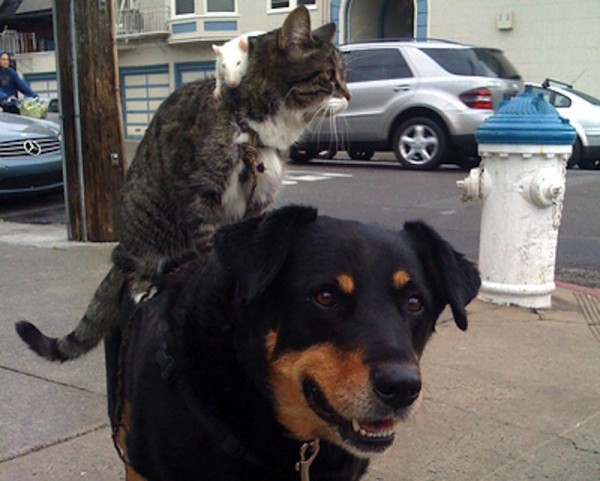 The human, who haz been studying animal habits and psychology at animal rescue sites the past 30 years, saw that there could be a special bond between animals of all species. The cat waz raised by the dog az if her own, and the cat treats the rat like a sibling.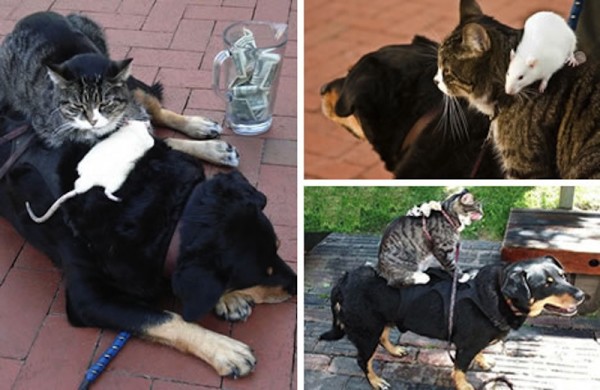 This makes me beg the question... if this dog, cat, and rat can ignore their differences and be a loving family.... why can't more humans do the same to one another. We iz all family on this big spinning world. We can all be an awesome family. Hazah!
LIKE US!
Comments
comments powered by

Disqus
LIKE US ON FACEBOOK!