Artist honors lost feline family member with this day of the dead pumpkin
This iz beautiful.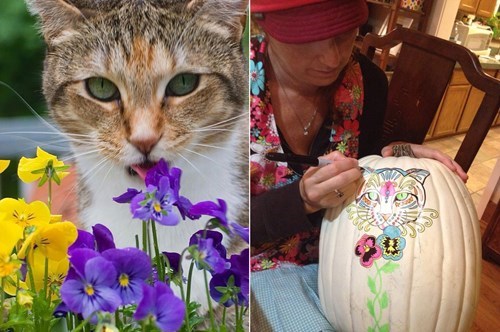 Dagmer the cat waz a beloved member of the family, and after 17 years, he scratched enough couches, shredded enough drapes, chased enough lasers, and head booped enough humans. He iz now resting in the big cat tree in the sky.
So the human decided to honor him with this beautiful pumpkin and it iz becoming viral.
Take a look for yourself.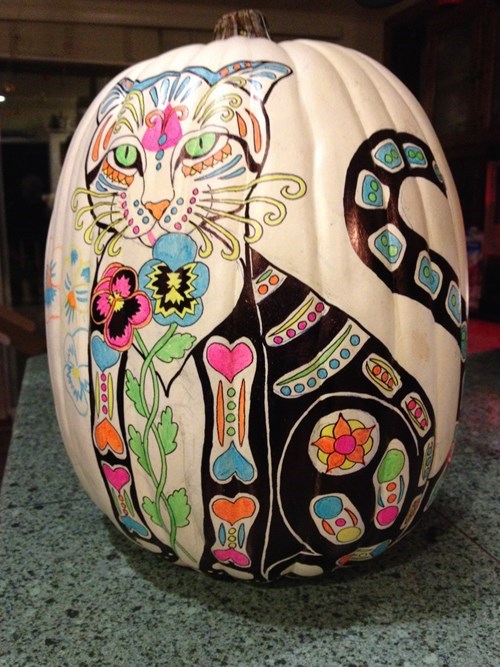 God speed, Dagmer. Head boop some angels for me.
via cheezburger
LIKE US!
Comments
comments powered by

Disqus
LIKE US ON FACEBOOK!