Together, this 5 year old girl with autism and her cat are shocking the world
When Iris waz diagnosed with autism, she waz struggling with communication, expressing affection, and social interaction. That waz until they introducted Thula the cat.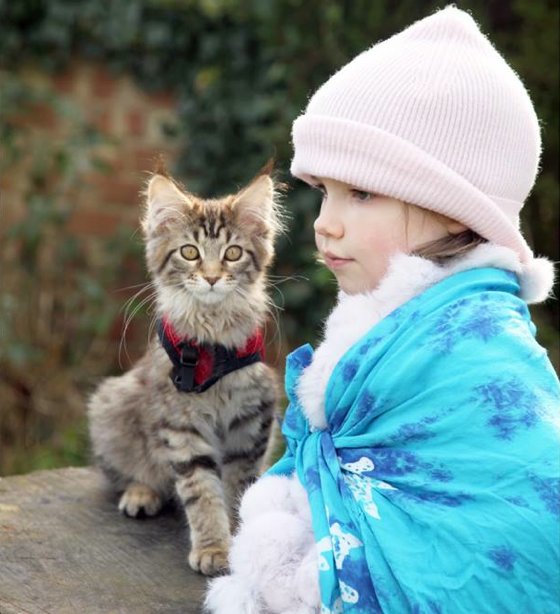 Immediately, the two had a special bond. "She has been at Iris's side since she arrived and slept in her arms during her first night here. A true Maine Coon, affectionate, loving and intelligent. It seemed like they were old friends as I watched them on the sofa. We have named her Thula after one of Iris's favourite African lullabies called 'Thula, Thula' meaning Peace and Tranquillity in Zulu," said Arabella Carter-Johnson.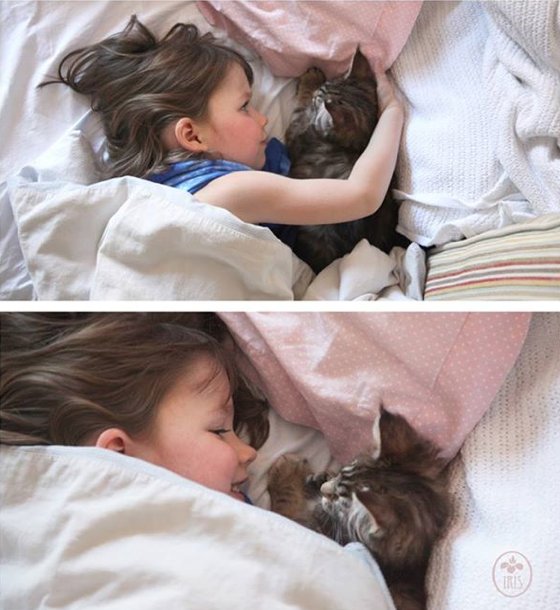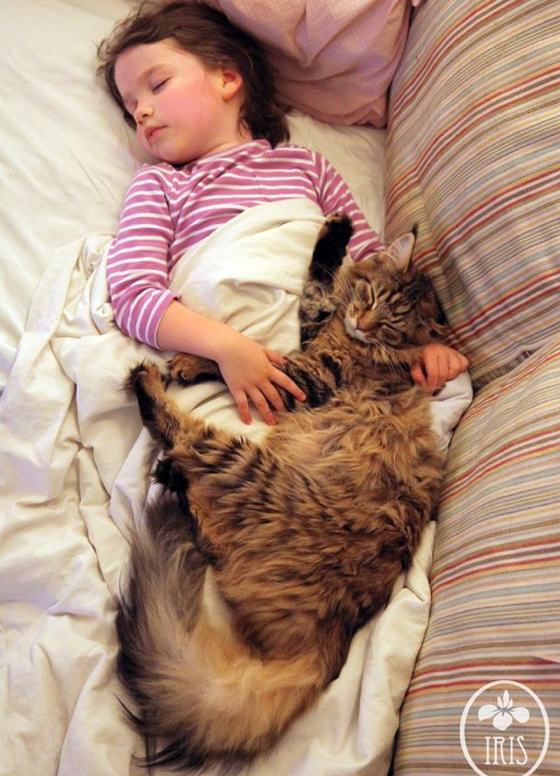 Thula haz done wonders with Iris. Iris haz been much happier, and with Thula by her side, she iz always smiling. She iz more vocal and much more affectionate since Thula haz been introduced az well. They even like to read stories together. (Probably ones about cats of course)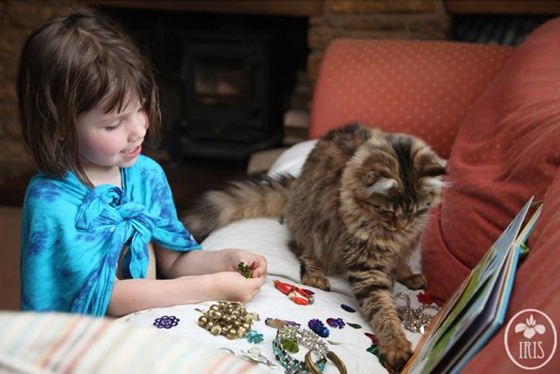 They love to play with each other.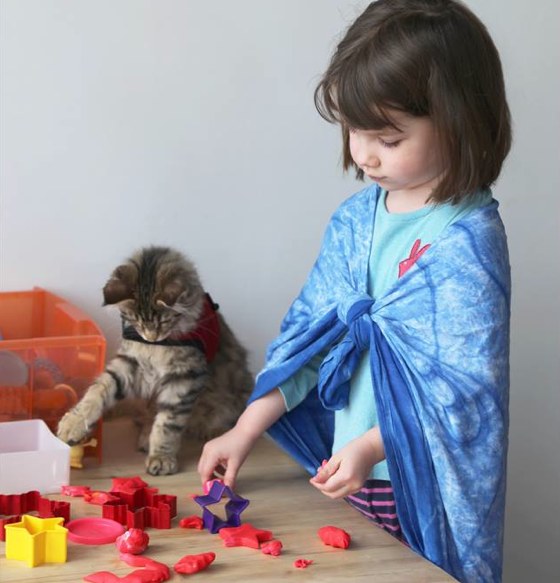 Az Iris opened up more and more, her parents encouraged her to try out painting. This would help Iris's speech therapy, joint attention, and turn taking. So this iz where the story gets even better.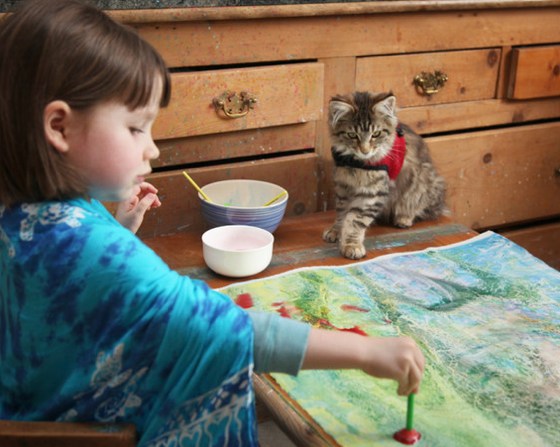 Iris haz an incredible talent! She loves to paint, and the world haz taken notice.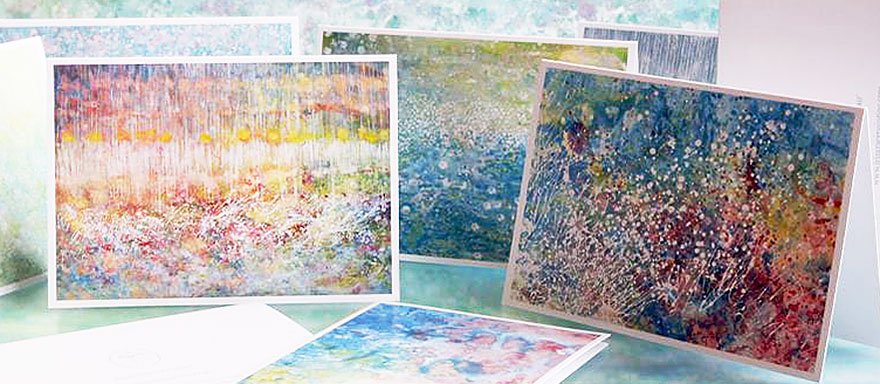 She haz become a viral sensation, and her work iz not only beautiful with people all over the world wanting to buy her paintings, she iz also bringing awareness to her condition.
Of course, Thula iz always by her side during her painting.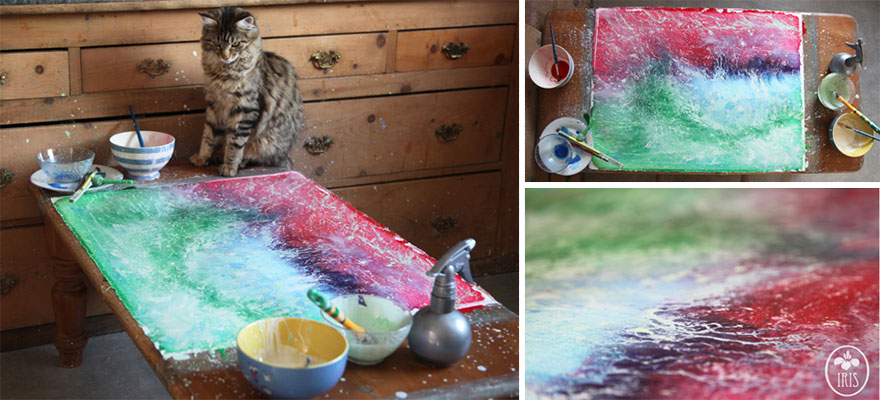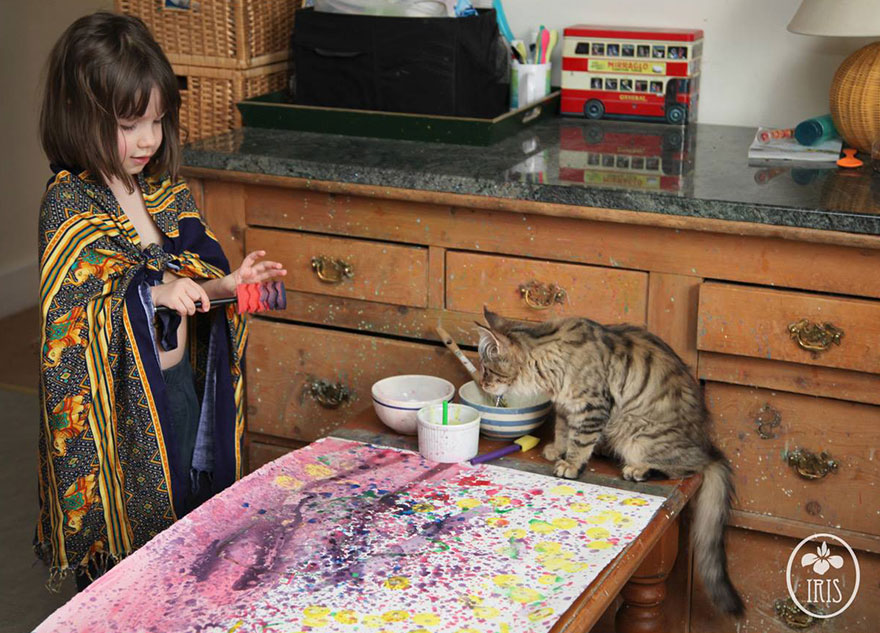 Their friendship iz truly wonderful and amazing. They iz inseperable, and love each other unconditionally. Thula doesn't even mind baths after some messy painting sessions.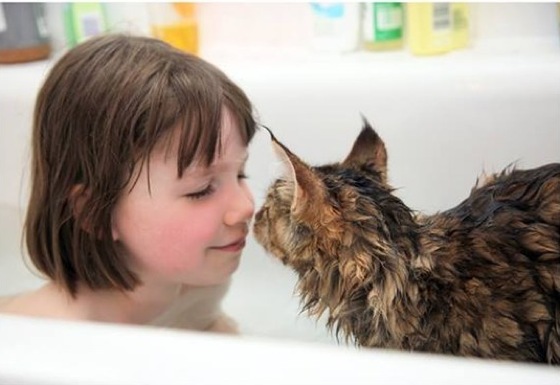 Iris's parents waz concerned of their daughter's happiness when she waz first diagnosed. She had trouble getting up in the morning and waz difficult to communicate with. Thula haz changed all that, and now Iris iz waking up with a little hop in her step, smiling from ear to ear, and living her life to the fullest every day. These two haz a beautiful friendship, and it makes me haz a happy.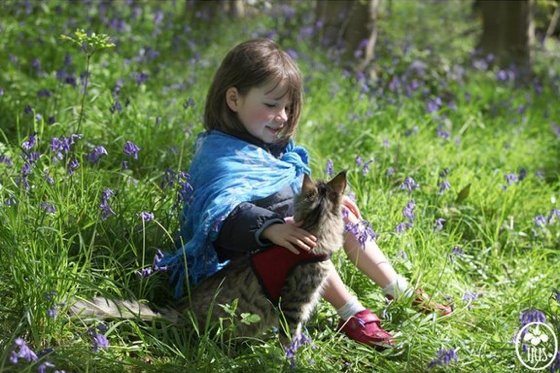 A fun little bonus: If you step back, you can see Thula's face in the painting. Beautiful.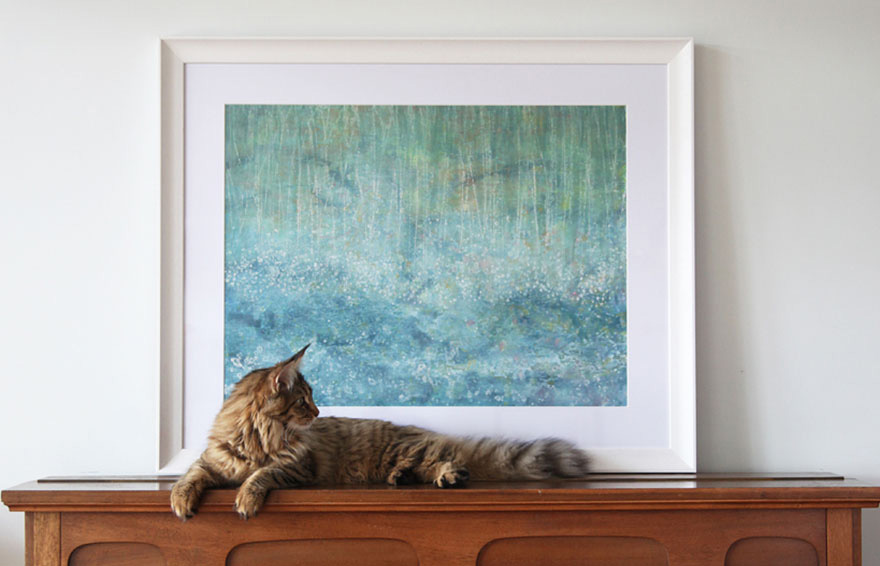 See more awesome pictures at IrisGracePainting.com and her facebook page!
Sources: Sunnyskyz & lovemeow
LIKE US!
Comments
comments powered by

Disqus
LIKE US ON FACEBOOK!