Cat does hiz best human impression... and totally nails it.
"Yes... I iz a responsible human. I pay taxes. I like coffee and watching stoopy television. I also poop in a bowl of water becuz I can. Der der der der"
Ha! nailed it!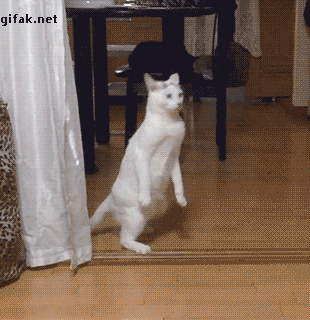 LIKE US!
Comments
comments powered by

Disqus
LIKE US ON FACEBOOK!