Reasons why my human iz stoopy
Sigh... iz my human the only one?
1. He sleeps less than 20 hours a day. Why? Just seems stoopy.

2. He goes to work instead of playing with me. I iz more fun than work. Stoopy.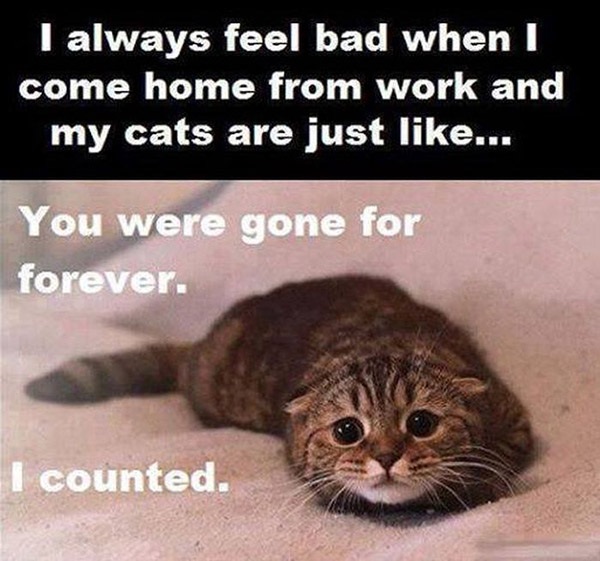 3. He poops in a water bowl which could be used for drinking... (the dog doesn't seem to mind, though.)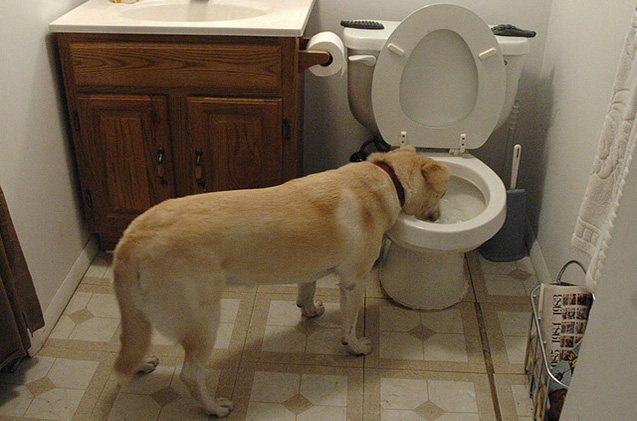 4. He shaves hiz facial hair so he can look like a hairless monkey pig thing. I just don't get it.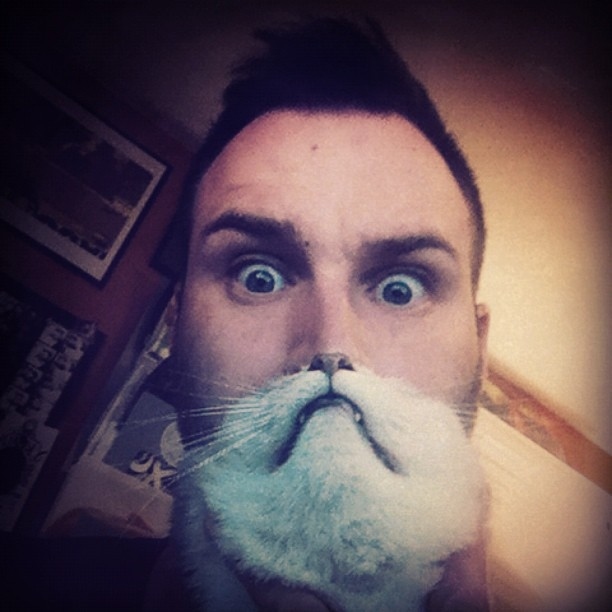 5. He doesn't lick himself ever. No idea how he cleans himself if he does at all...that iz why whenever he pets me I immediately clean myself for hours. Disgustingly stoopy.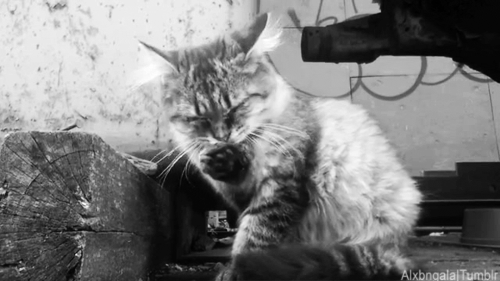 6. He haz all this furniture in the house but never climbs or scratches hiz nails on it. And yells at me when I do. What iz the point?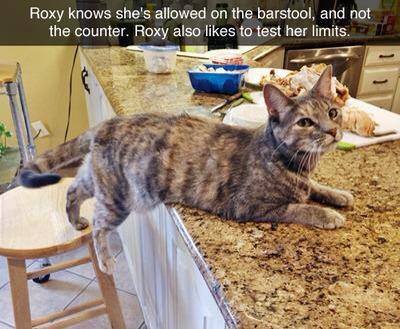 7. He doesn't every try to fits and sits in a box. He usually throws boxes away. Ugh.

8. He likes dogs so I haz a dog roommate. Don't even get me started. (The dog does come in handy when I need to frame him for something though)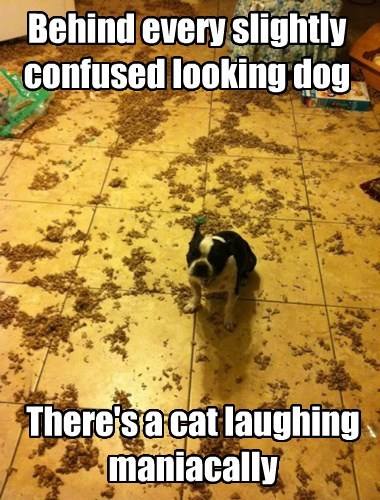 9. He doesn't run and hide when the vacuum iz brought out to suck the souls from everything in the house. Luckily, it haz not gotten mine... yet.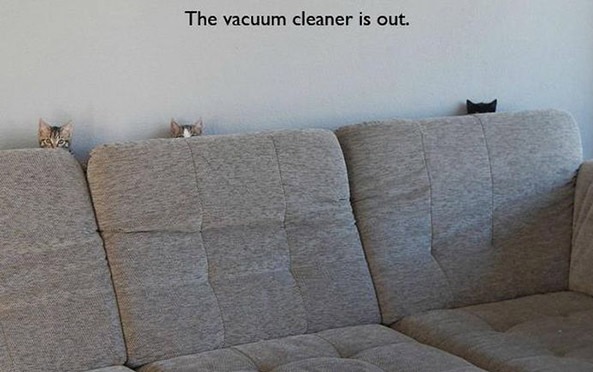 10. He insists on putting things on counters, tables, and window sills and doesn't expect me to knock them off.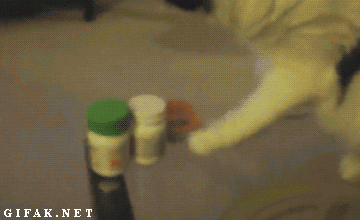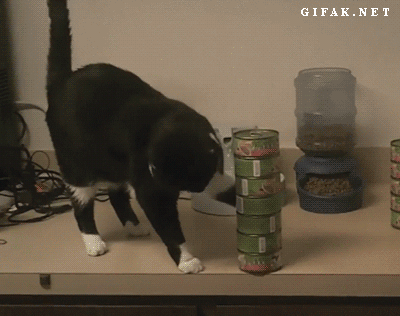 11. He thinks he iz allowed to close doors in the house, especially when he trys to use the bathroom. LOL. Yeah. No. I will scratch and sing you the song of my people until that door iz opened. Stoopy.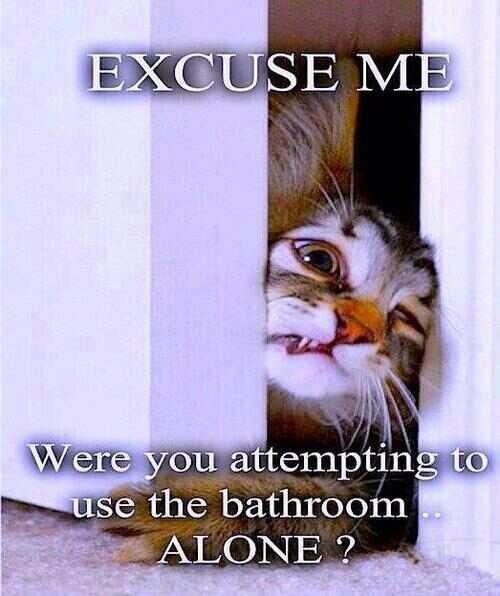 I guess you humans can't help being stoopy. I iz just thankful that I waz born a cat!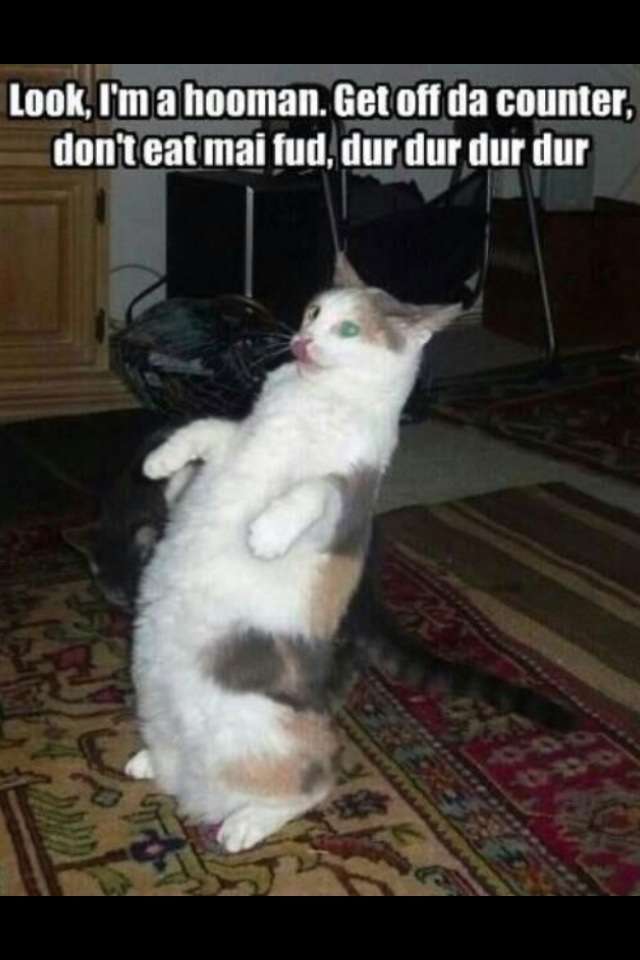 LIKE US!
Comments
comments powered by

Disqus
LIKE US ON FACEBOOK!