Meet Mustache... the most adorable dapper little kitten (gallery)
Hello, my name iz Mustache. I haz a mustache. I iz fancy.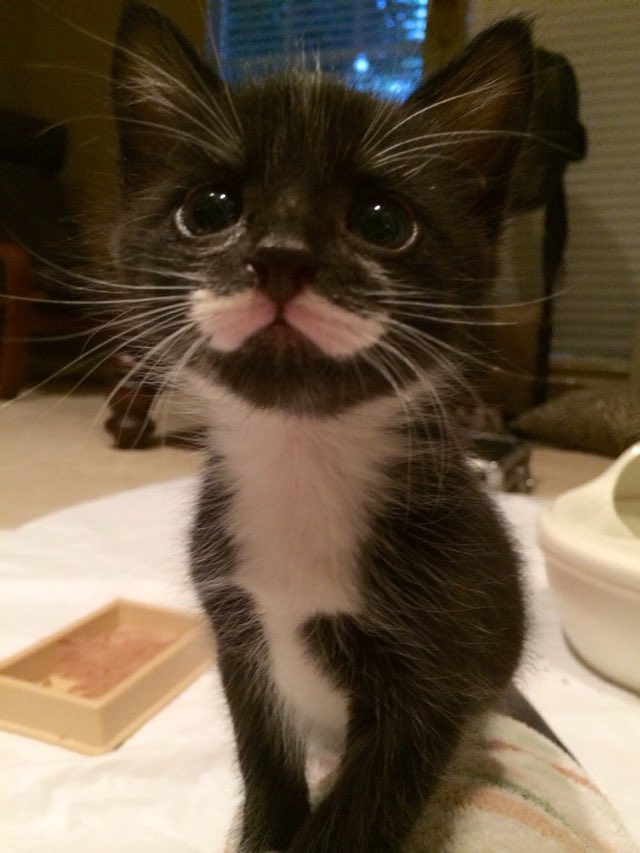 This iz my foster human. He haz a mustache. He iz also fancy.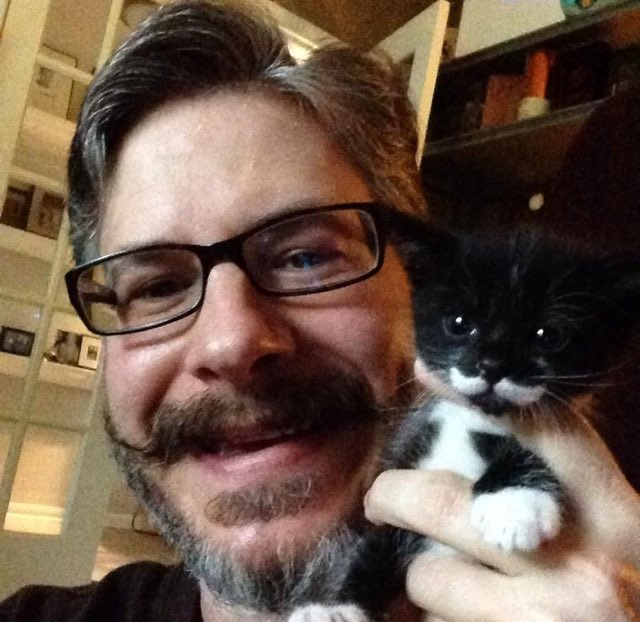 I waz found in an attic of a warehouse by some very nice humans. They took us all in and nursed us to full strength.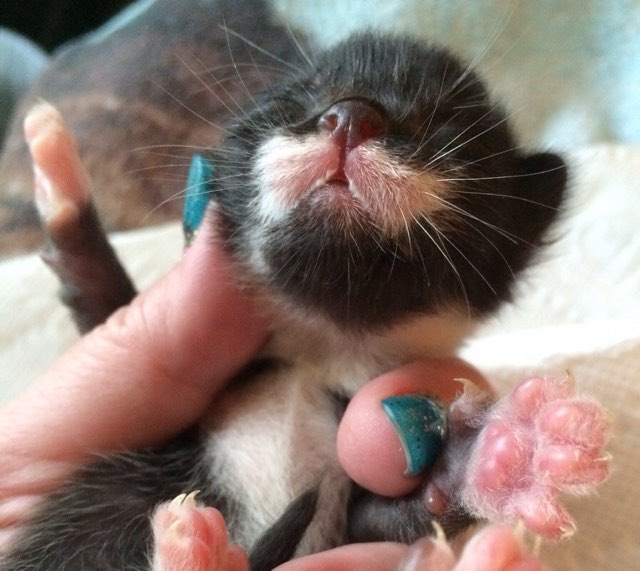 This iz me when I opened my eyes for the first time.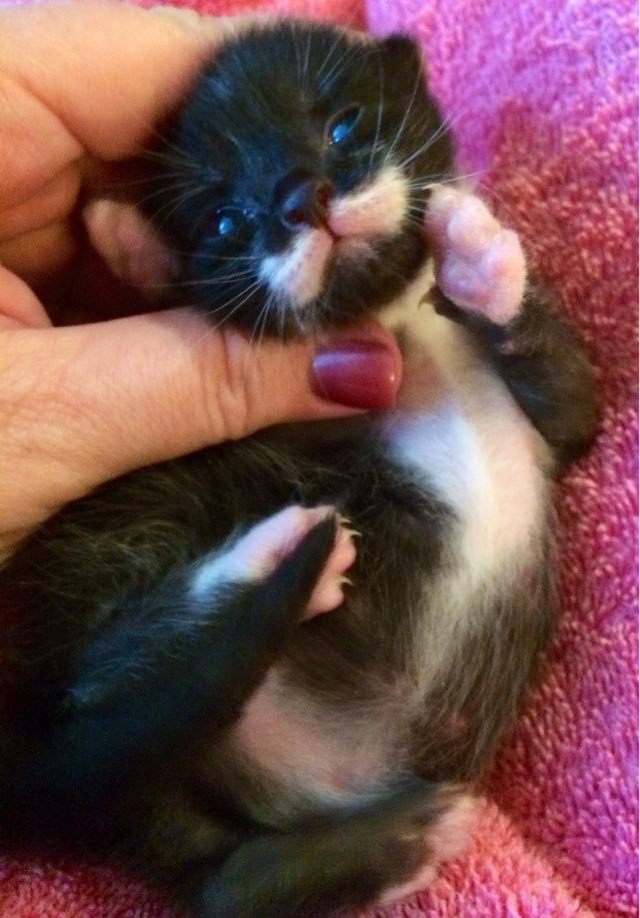 Instead of taking us to a shelter, the nice humans decided to keep us until they could find us homes. (I haz found one by the way... I hope they like my mustache.)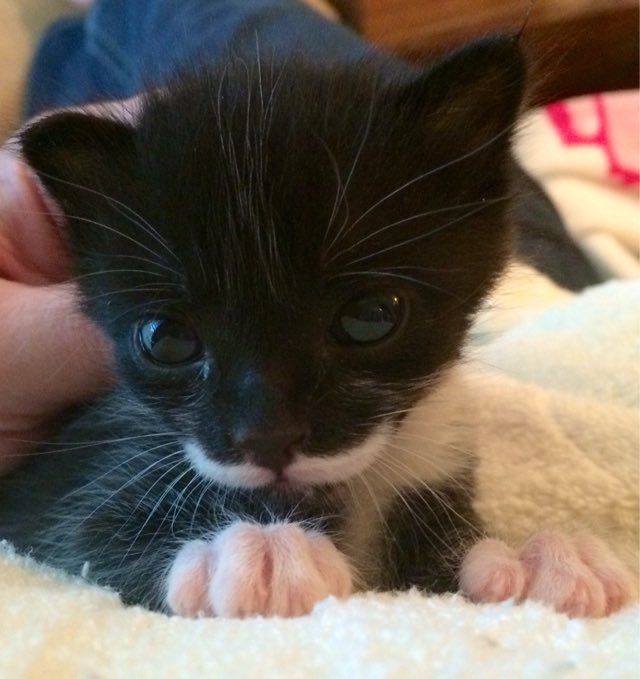 I like fancy things like sparkly bouncy balls and noms from the fanciest of cans. Especially noms... this iz me right after a noms coma...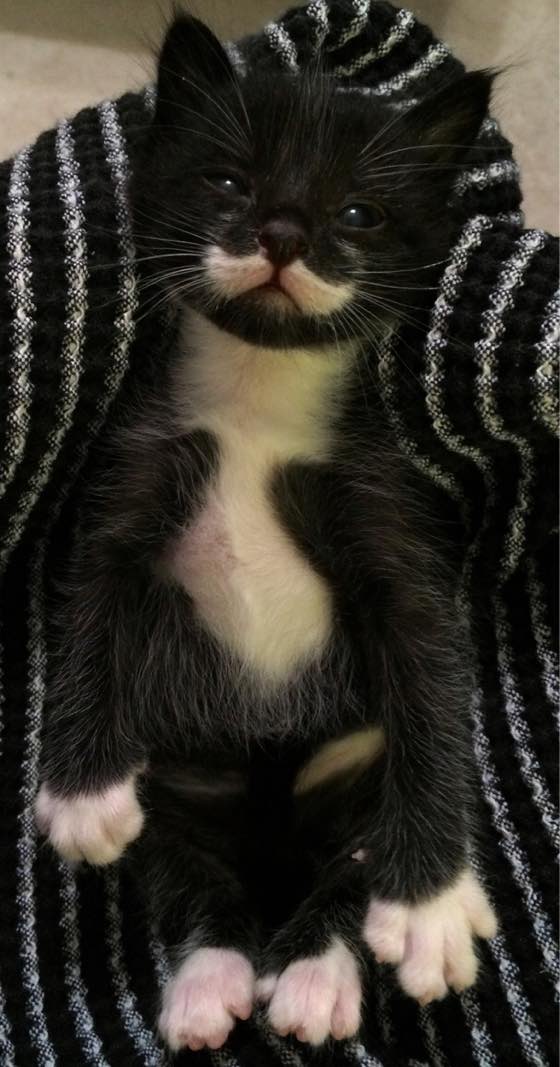 I think everyone should haz a mustache.
LIKE US!
Comments
comments powered by

Disqus
LIKE US ON FACEBOOK!