Everyday, these cats harness up and go hiking. And it iz awesome.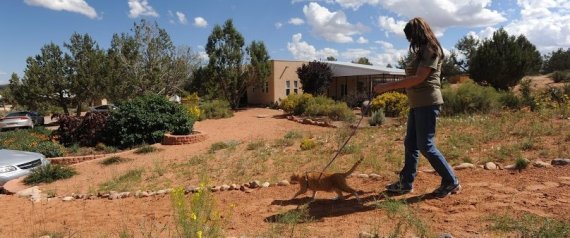 Every day at Best Friends Animal Sanctuary in southern Utah, cats get fitted with a harness and leash to go on a walk through beautiful scenery.
"The reality is a lot of these cats are going to spend the rest of their lives here," says Michelle Warfle, the cat manager at Best Friends Animal Society. "So we need to enrich their life as much as possible. And getting them outside is just fun for them."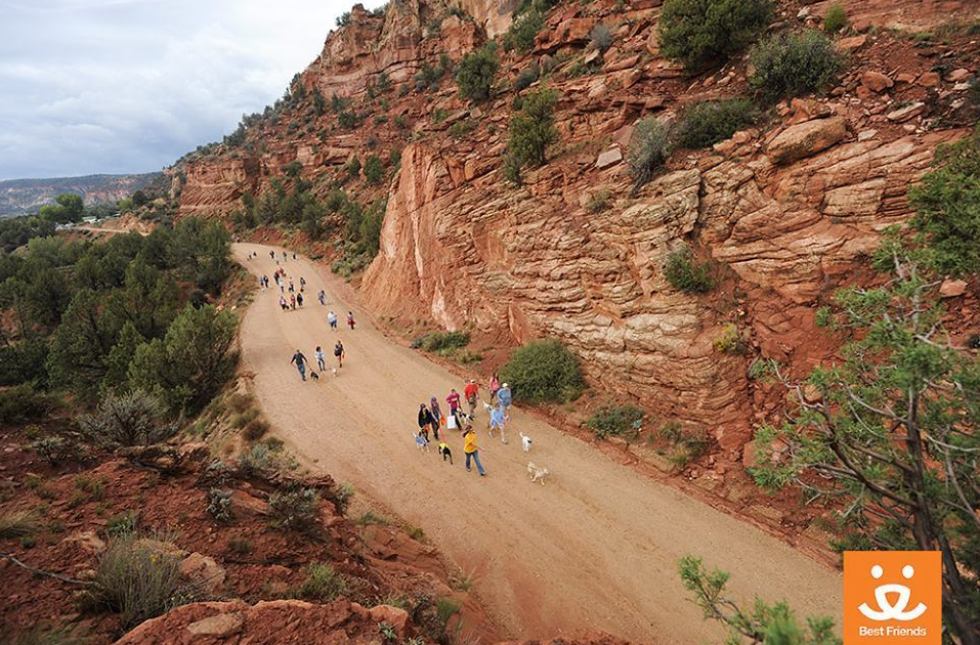 Each cat iz different, of course. Some cats really enjoy walking a few miles, and spending the day out there. Other cats however, will go find a sunny spot and then take a nap.
"It really depends on the cat."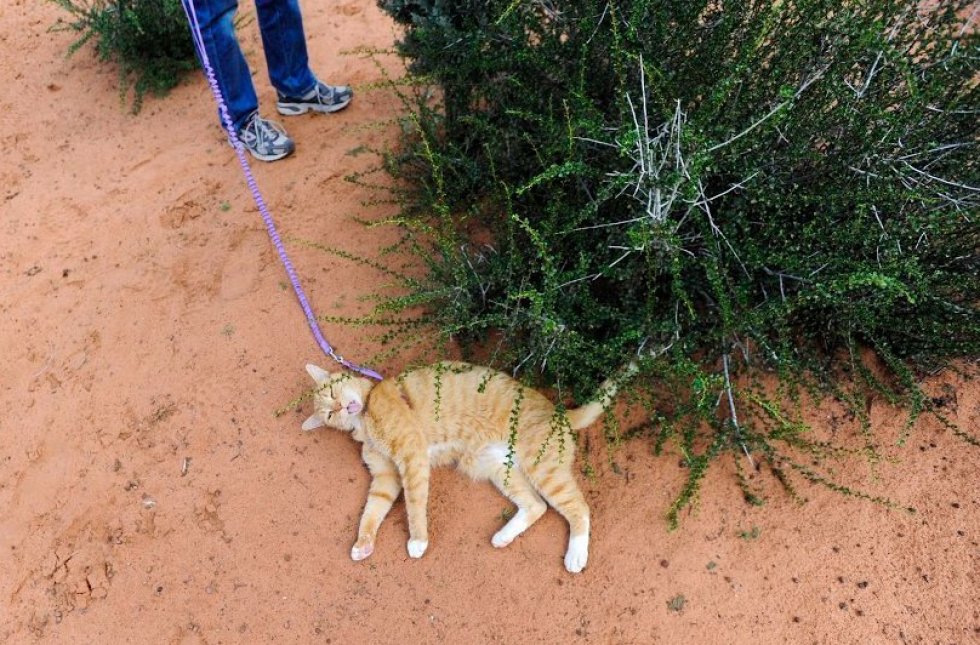 "Warfle started the cat hiking program about half a decade ago. These days, Best Friends cats now go walking around the sanctuary's many existing trails and roads."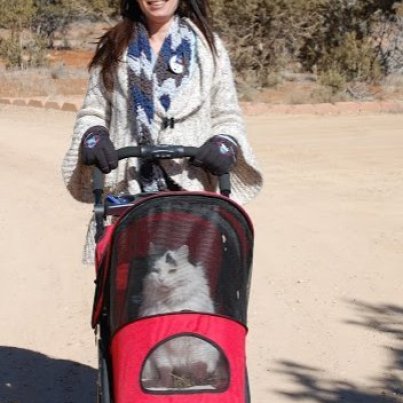 Work haz just begun on a series of paths built specially for the cats. These paths will be open to those who like a good, long walk and will be paved, since they're also designed to accommodate finicky felines who prefer to be pushed around in a cat stroller.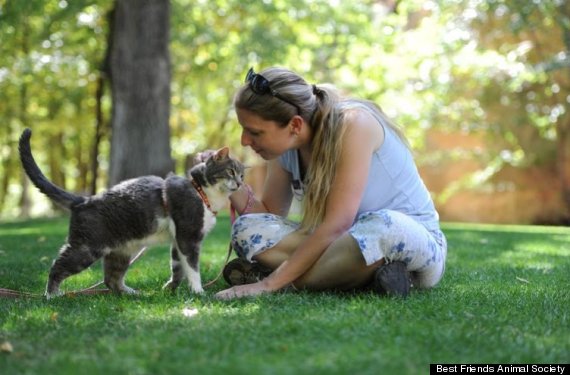 Do you think your cat would enjoy this?
Via Huffington Post.
LIKE US!
Comments
comments powered by

Disqus
LIKE US ON FACEBOOK!