15 cat obsessed tourist attractions to plan for your next trip
These iz all awesome
1. Cat Town Cafe - Oakland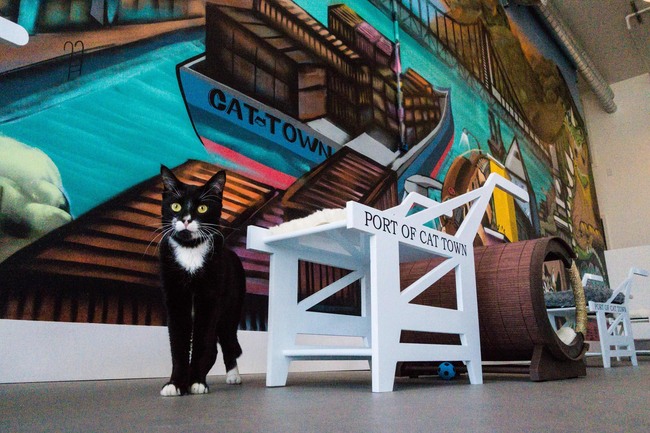 Billed az the first cat cafe in America (they iz already popular in Asia and beyond), this reservation-only storefront iz an extension of Cat Town, an all-volunteer foster-based rescue organization founded in 2011.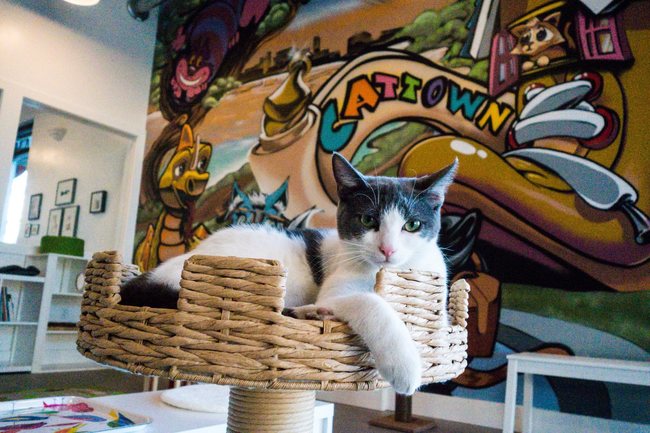 "With the Cafe, we're able to expand our mission to find homes for cats who aren't harder to place, but who are competing for space at the busy open-admission Oakland shelter, especially during summer and fall when the shelter receives hundreds of displaced kittens," explains the founder.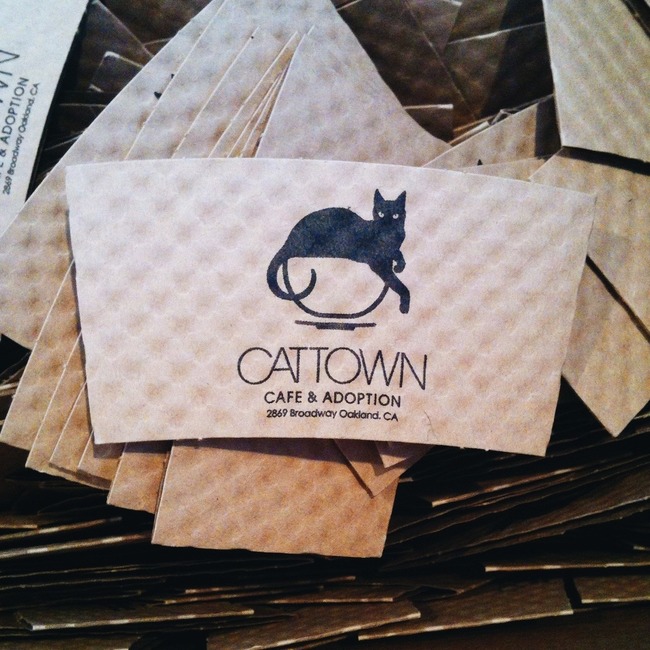 2. De Poezenboot (Cat Boat) Animal Sanctuary - Amsterdam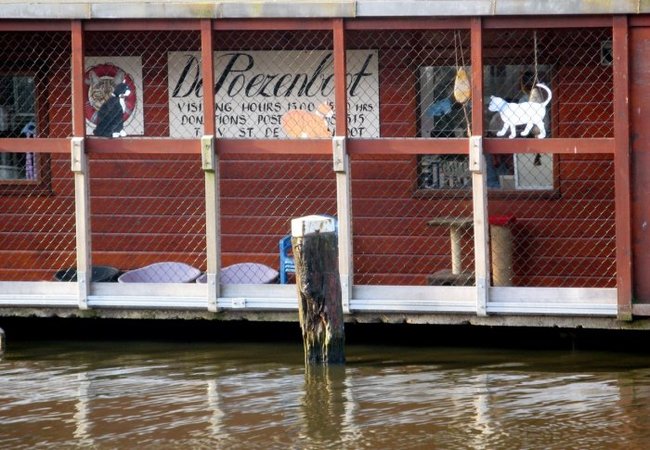 The Cat Boat iz the only animal sanctuary that literally floats. Established on a houseboat in Amsterdam's picturesque canal belt in 1966, De Poezenboot haz become a world-famous tourist attraction.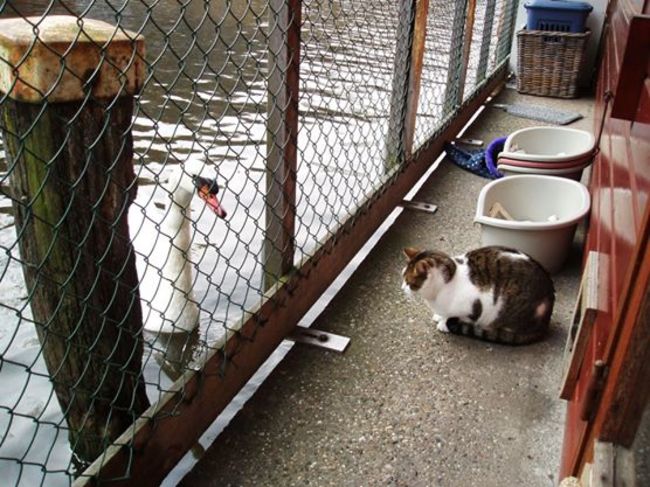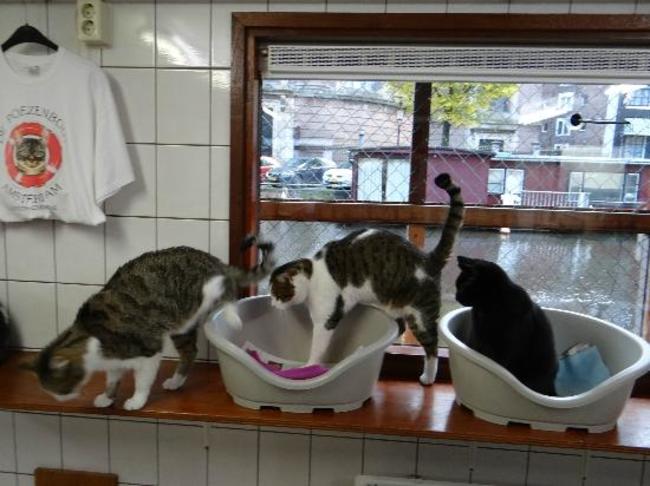 3. Tashirojima (Cat Island) - Japan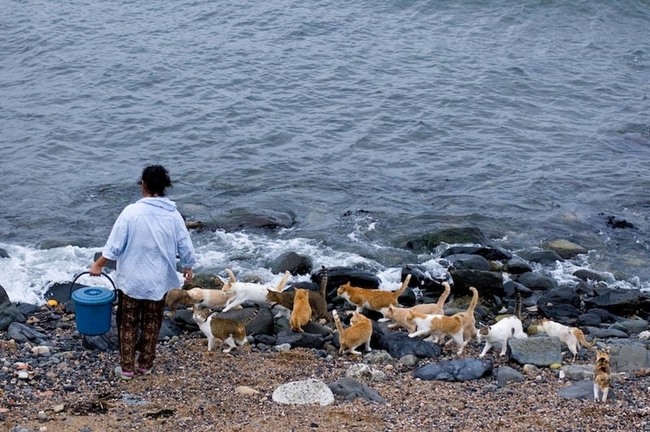 Tashirojima iz a small island off the coast of the Oshika Peninsula in eastern Japan. Only about 100 humans live there, most over 65 years of age. These elderly residents love the herds of feral cats that inhabit the island so much, they passed a law banning dogs.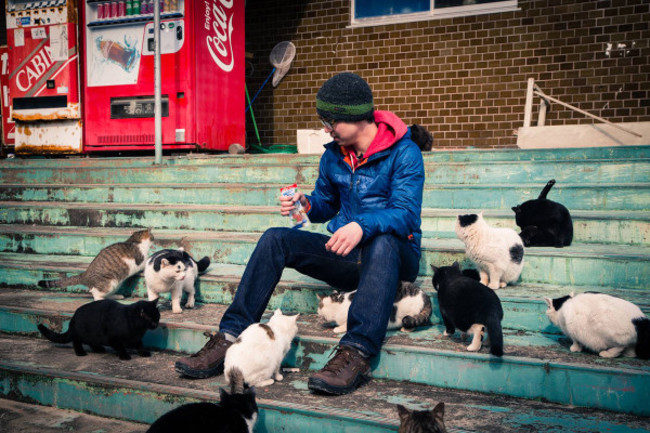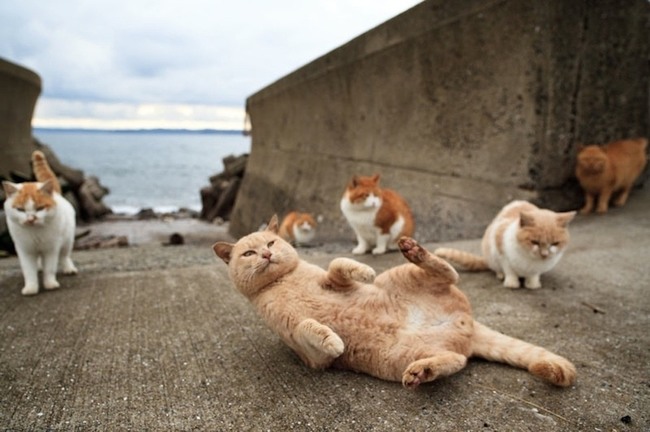 4. Ernest Hemingway's House - Key West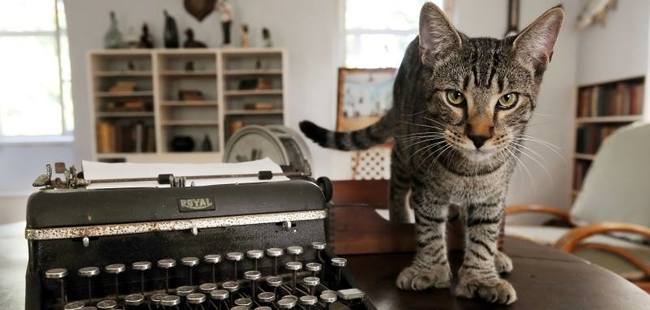 The Ernest Hemingway Home and Museum iz home to approximately nearly 50 six-toed cats. Cats normally have five front toes and four back toes. According to museum curators, Ernest Hemingway waz given a white six-toed cat named Snow White by a ship's captain. Some of the cats who live on the museum grounds are descendants of that original kitty.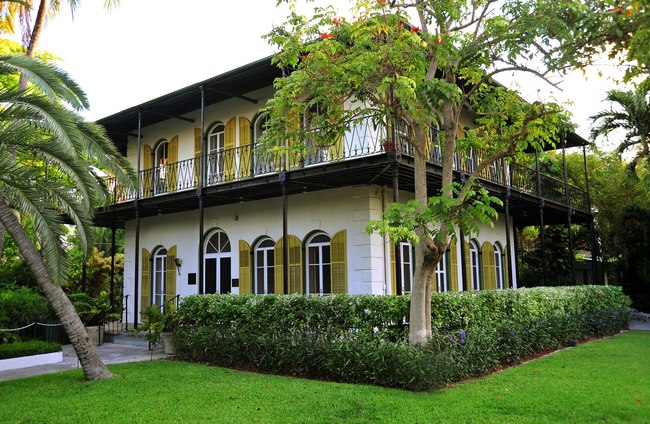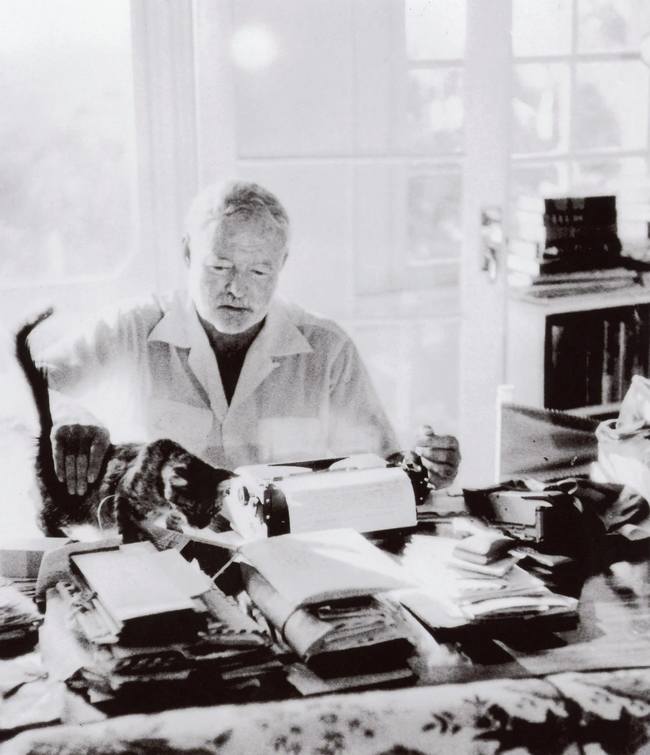 5. Kuching (Cat City) - Malaysia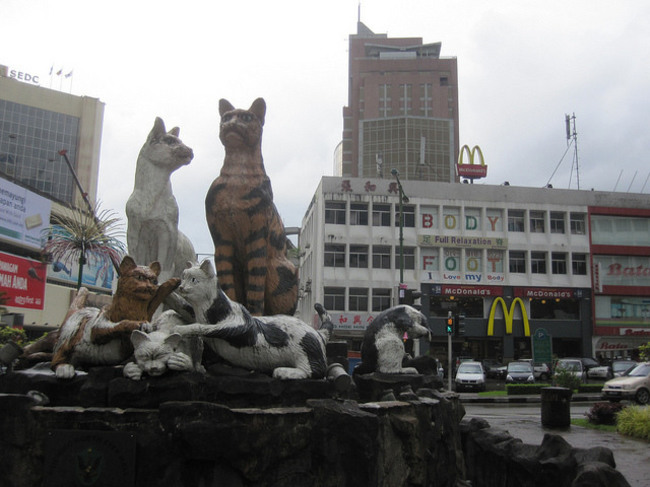 Kuching actually means 'cat' so it's no surprise this Malaysian city iz home to a sizable museum dedicated entirely to felines. Exhibits range from the bizarre to historical, and include 2,000 different artifacts like a mummified Egyptian cat and strange cat headstones.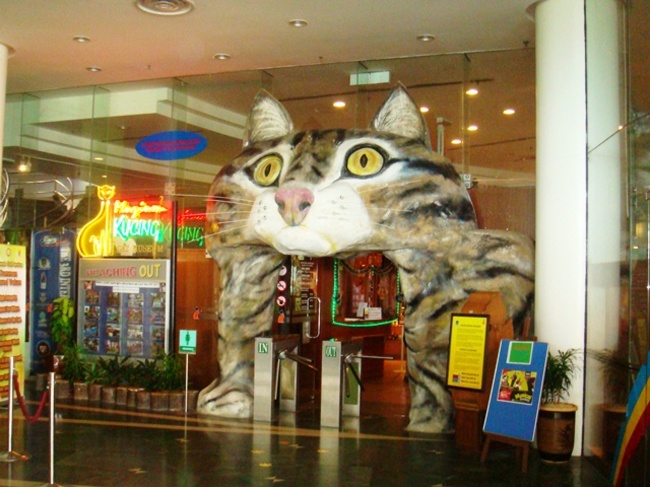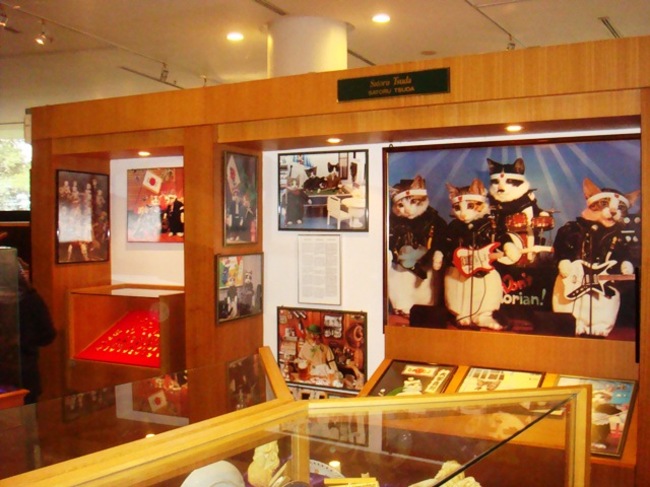 6. Hermitage Museum - St. Petersburg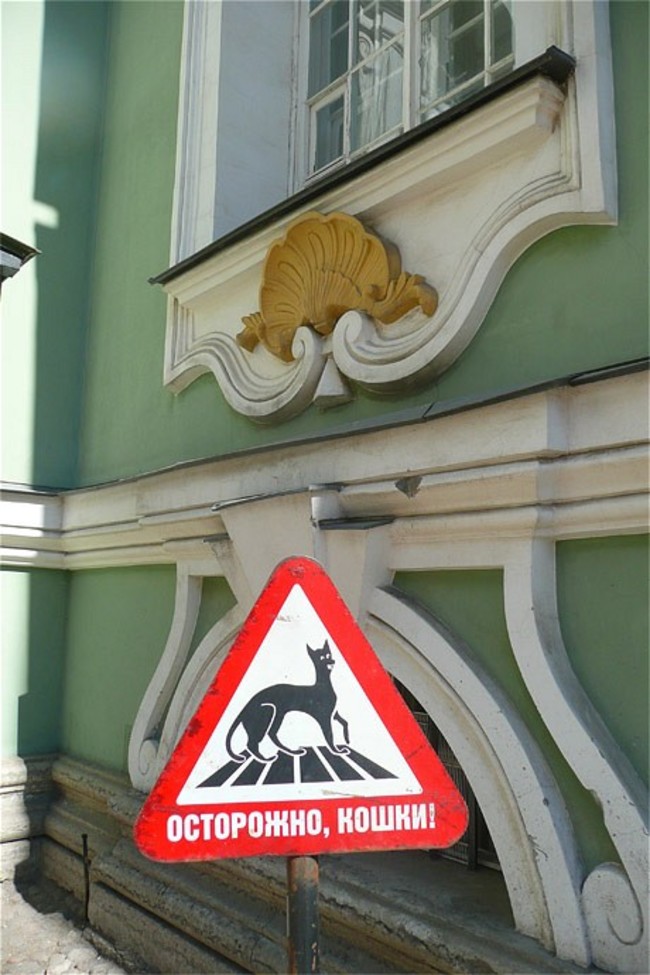 Russia's Hermitage Museum iz full of all the usual inanimate objects--Da Vincis, diamonds, Greek statuary--but look closely, and you'll see some four-legged employees that iz very much alive. In 1745, Empress Elizabeth, daughter of Peter the Great, decreed that the finest mousing cats in the land be brought to the museum to protect its treasures from rodents. They haz been there ever since.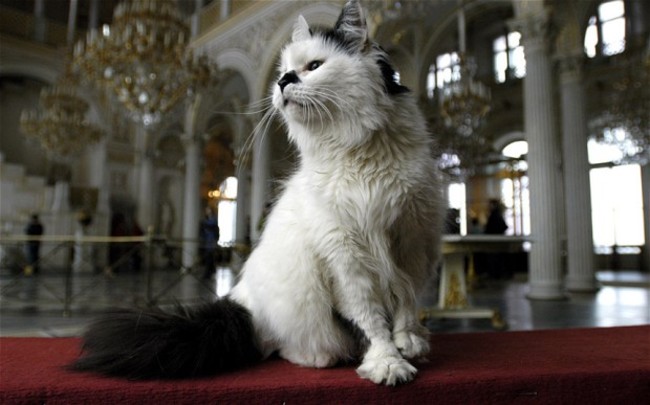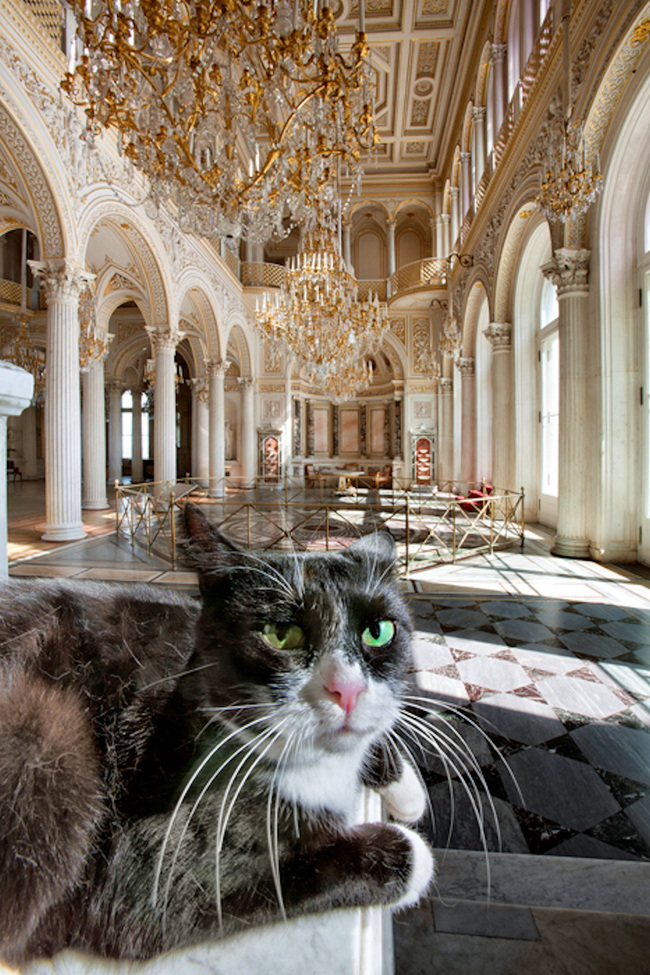 7. Kattenstoet (Festival of the Cats) - Belgium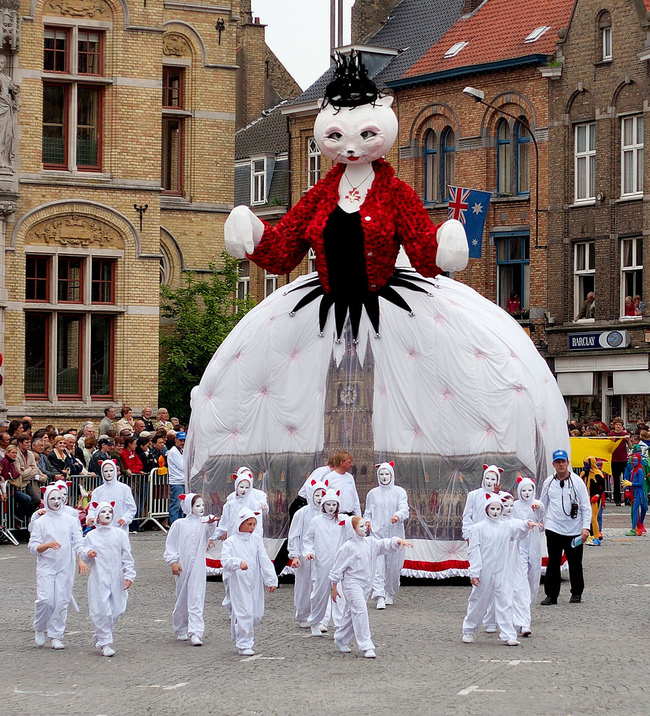 This feline fantasia haz been held almost annually in the city of Ypres since 1955. Participants in the parade and surrounding festivities often dress as cats, witches, mice, or townspeople from ages past.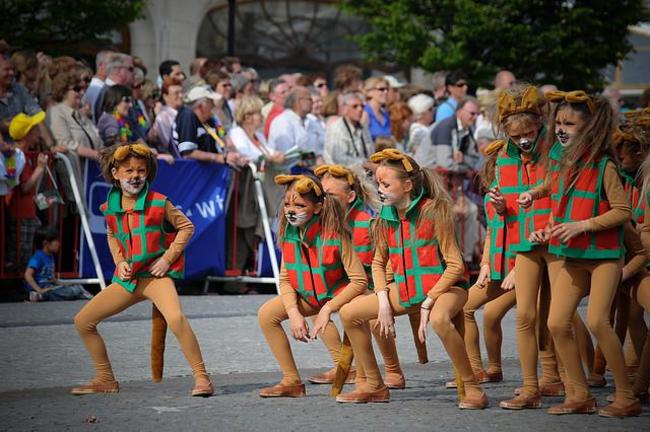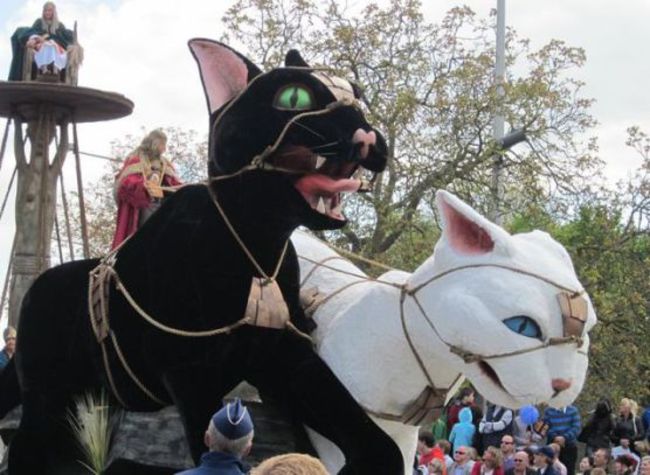 8. Torre Argentina Cat Sanctuary - Rome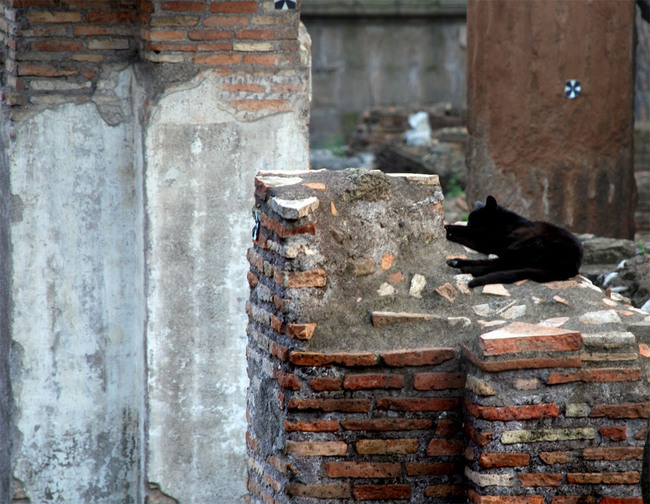 Largo di Torre Argentina iz an archeological wonder discovered in the late 1920's. Besides several different temples, now sunken below street level, Torre Argentina also contains part of the famous Theater of Pompey, upon whose steps dictator Julius Caesar was killed. So far, the only beings to haunt the ancient temple complex iz cats, however. The site iz now home to a large feral colony cared for by volunteers, and iz considered a cat sanctuary.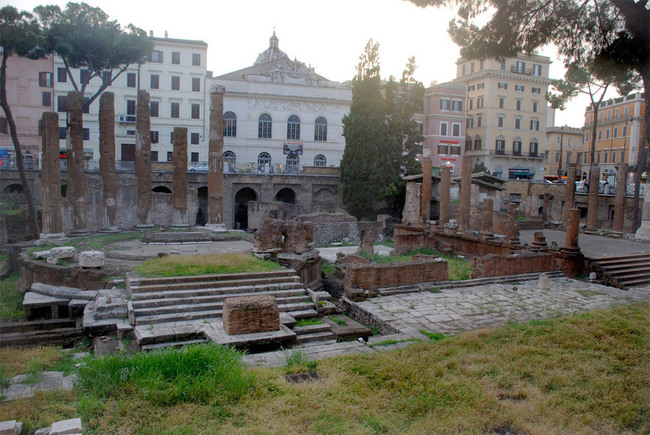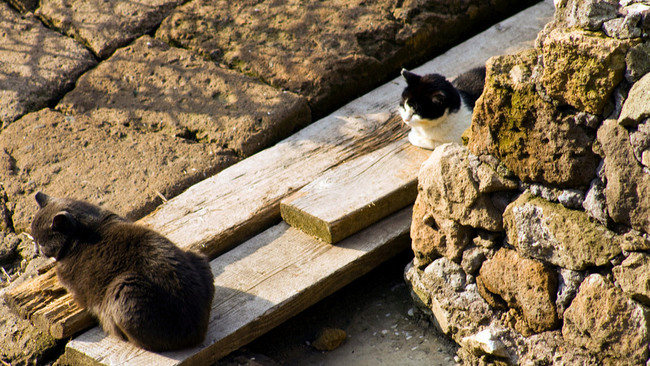 9. Kattenkabinet - Netherlands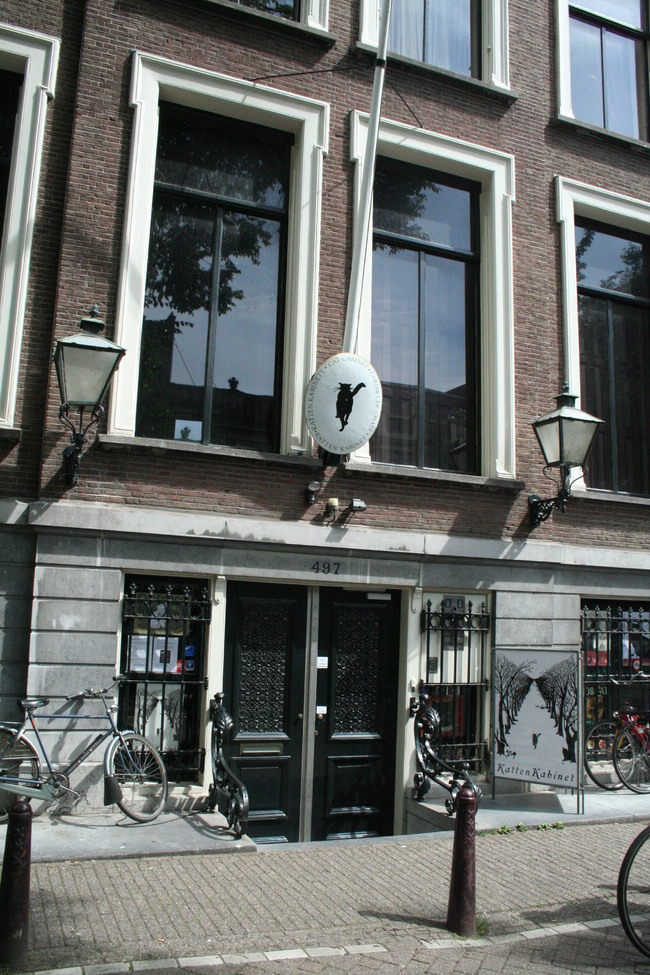 Unlike Russia's Hermitage Museum, cats don't prowl the hallways of this art museum. You will find them on the walls, however. Kattenkabinet (Cat Cabinet) iz dedicated to the artistic celebration of the feline form. And since the owner lives upstairs, there's still a chance you'll see a live cat too.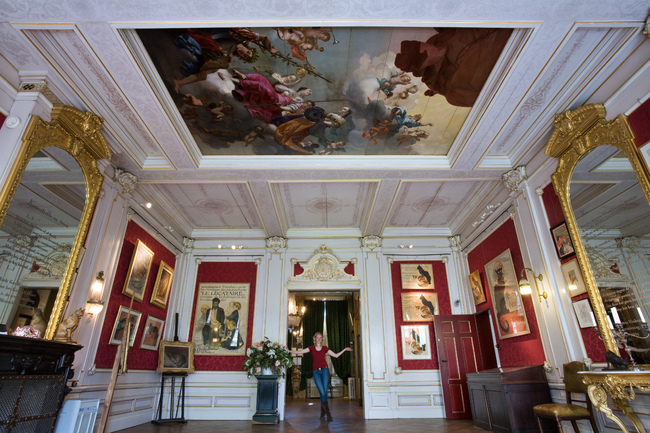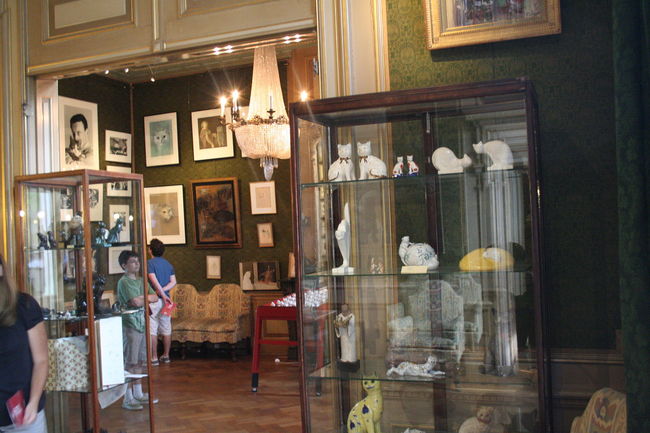 10. Stray Cat Hostel - Istanbul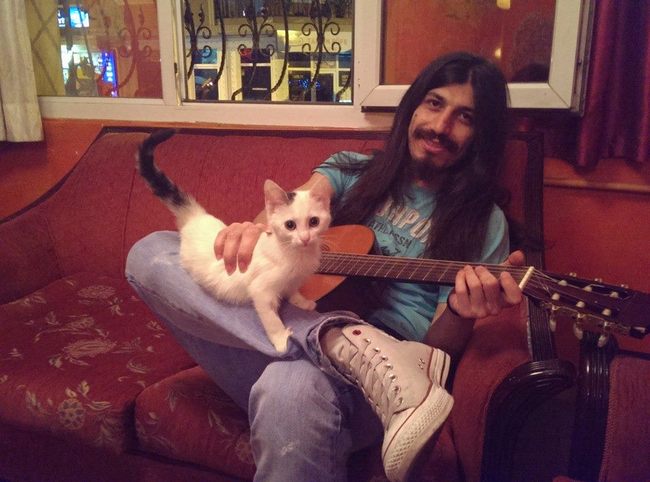 If you iz ever traveling in Turkey, feeling homesick for your kitty who iz far away at home, seek out this artsy hostel. In addition to low-budget travelers from around the world, there iz plenty of feline companions in residence to keep you company.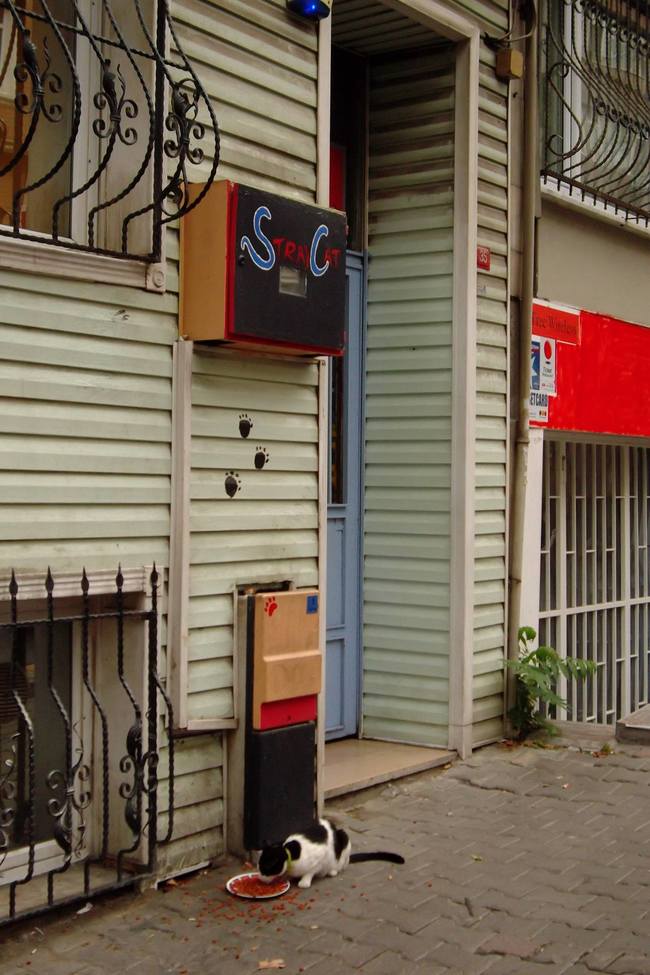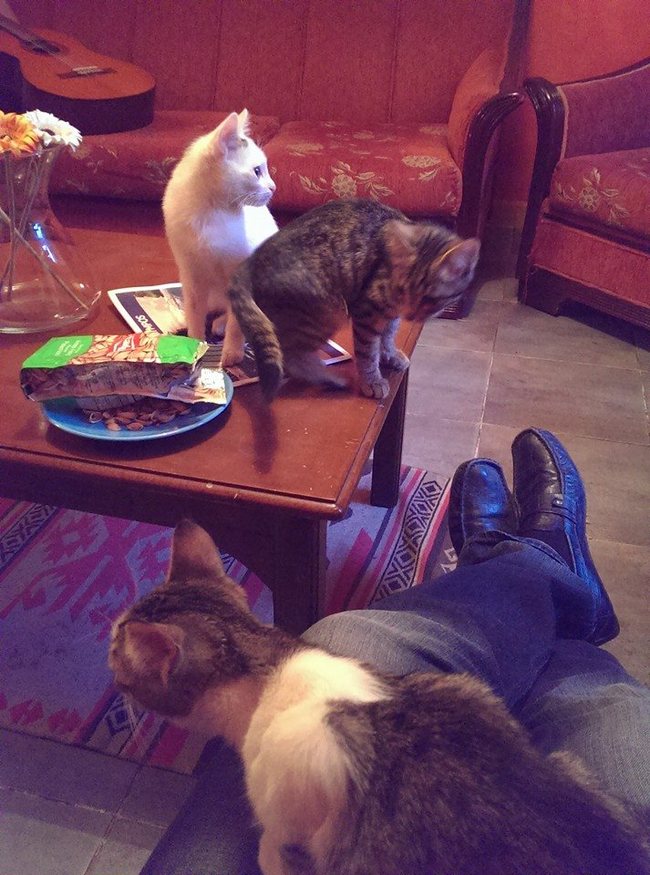 11. The Algonquin - New York City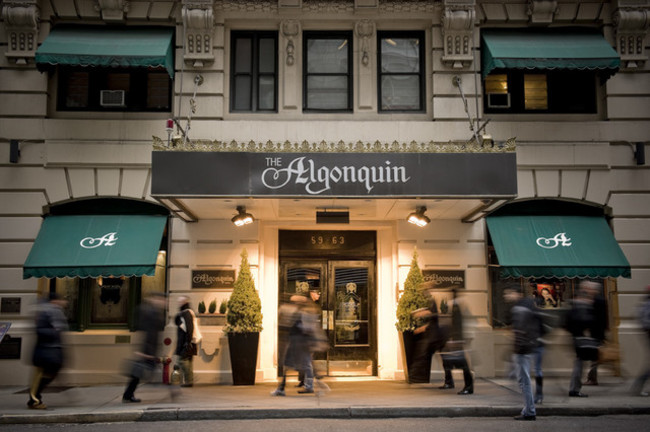 In the late 1930s, a hungry stray cat wandered into the lobby of The Algonquin hotel on West 44th street. Known for hiz hospitality to all, owner Frank Case welcomed the hotel's first feline guest with open arms. Today, the Algonquin iz still a much-loved hotel, and there's still a cat living in the lobby. Matilda, the current kitty resident, iz very popular with guests and even haz an email address for fan mail.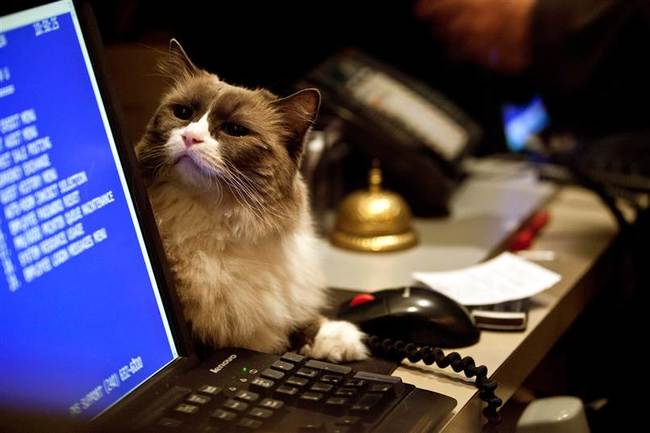 12. Feline Historical Museum - Ohio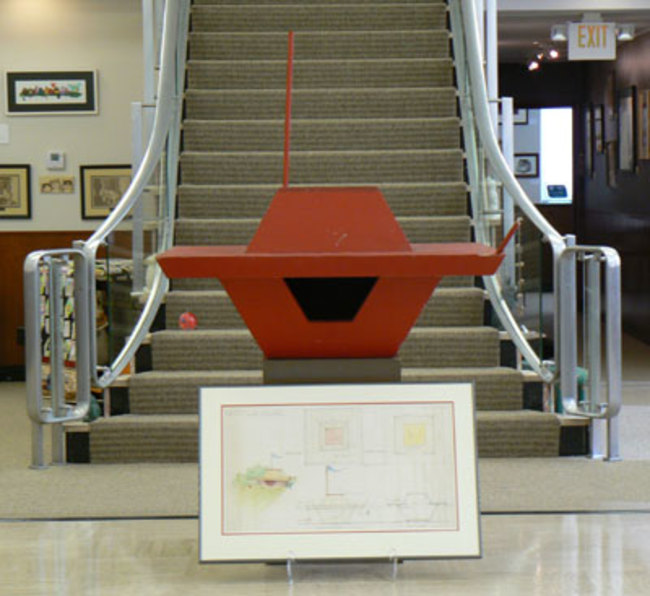 In 1990, the Cat Fanciers' Association (yup that iz a real thing) decided not enough waz being done to preserve the history of the cat and those that live to serve, I mean love, them. So, they started collecting donations and in 2010, they opened the Feline Historical Museum. One of its most prized exhibits iz the 'Cat House' originally designed by Frank Lloyd Wright for the Gerald B. Tonkens family of Cincinnati (above).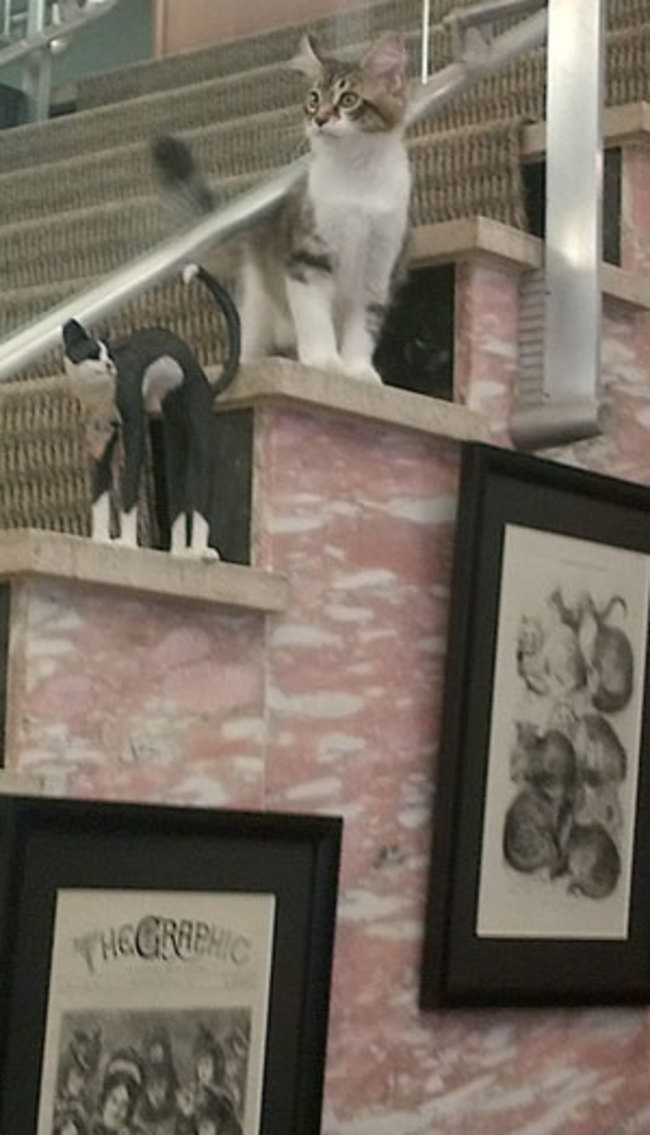 13. Lady Dinah's Cat Emporium - London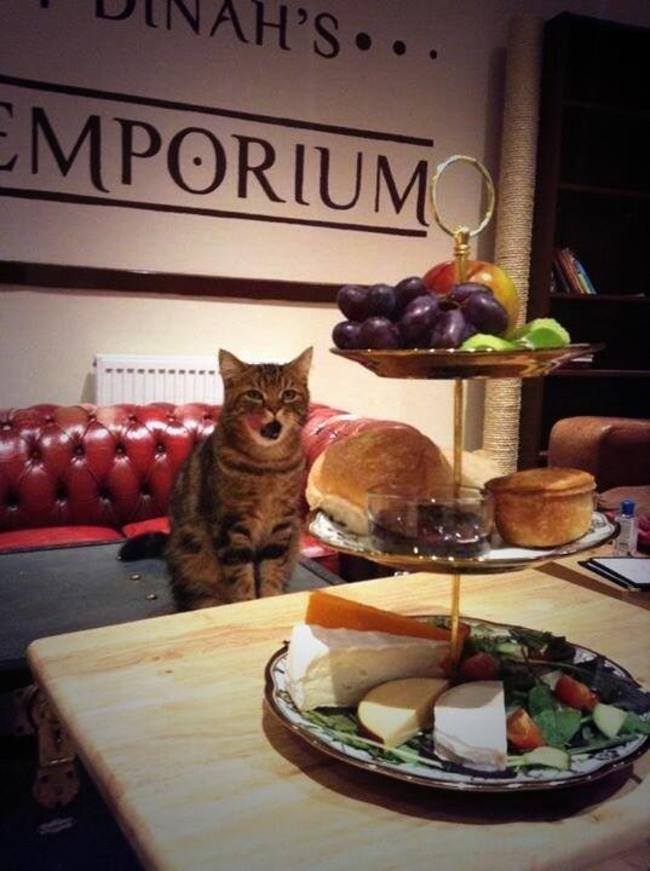 When your feet and wallet iz worn out from shopping, London's first cat cafe iz there to welcome you. Visitors iz invited to kick back and relax with a cup of tea and the soothing company of nearly a dozen purring feline friends. Resident cats haz the run of the two-story shop, often developing fan followings, with some guests visiting so often the cats actually recognize them.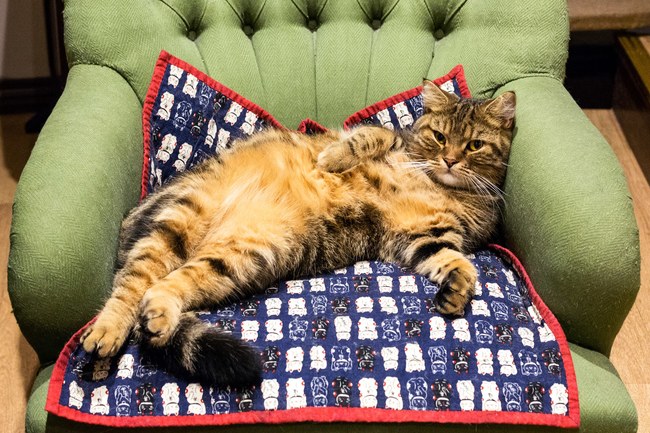 14. Cementerio de la Recoleta - Argentina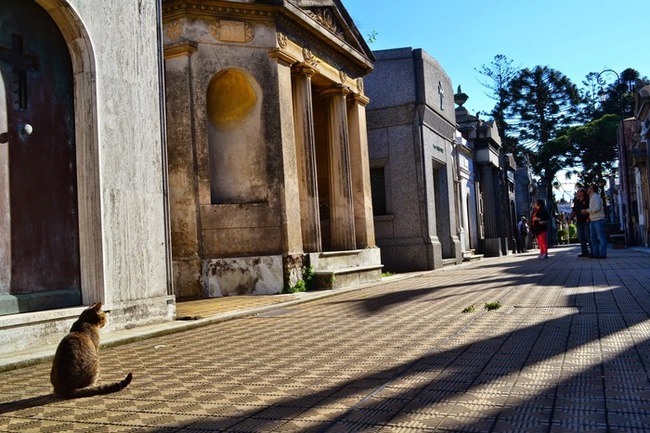 Most people visit cemeteries to pay their respects to the dead, but in this popular Buenos Aires graveyard, it iz the living residents that draw most of the attention. Recoleta iz guarded by dozens of friendly but feral cats. The lives of these kitties (and the humans that care for them) iz considered so fascinating, it will soon be made into a documentary.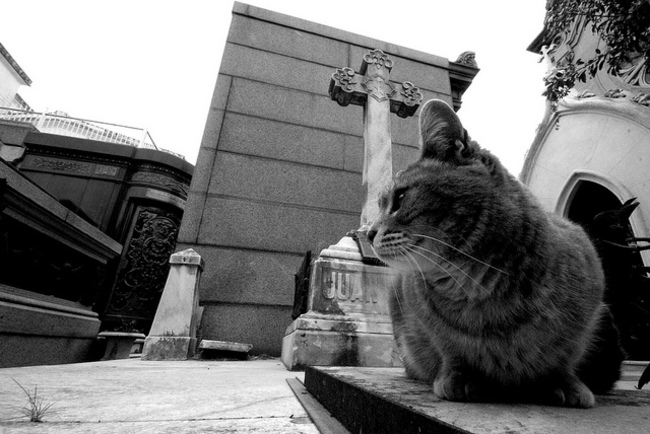 15. Inthar Heritage House - Myanmar'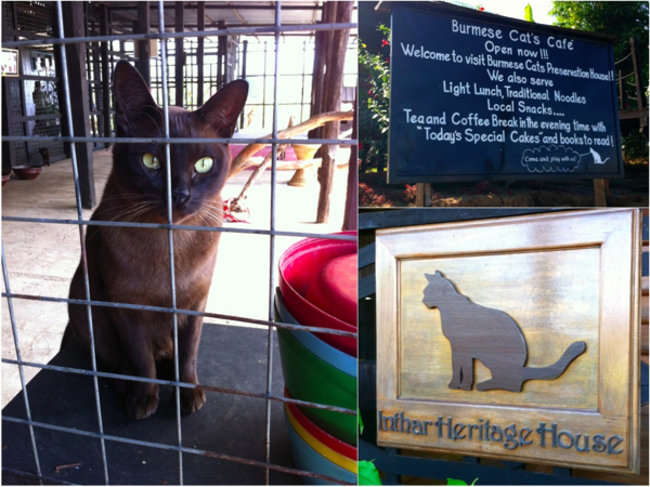 This special building, in the fishing and silk weaving village of Inn Paw Khon, preserves the architectural tradition of the stilted lake house. In addition to organic gardens and a restaurant, Inthar House iz home to a herd of pampered Burmese cats. The kitties iz the result of breeding efforts that reintroduced the once missing cat to its native Myanmar.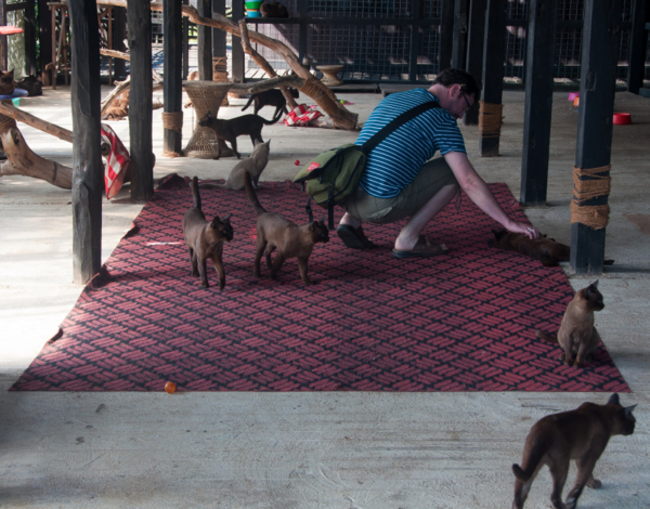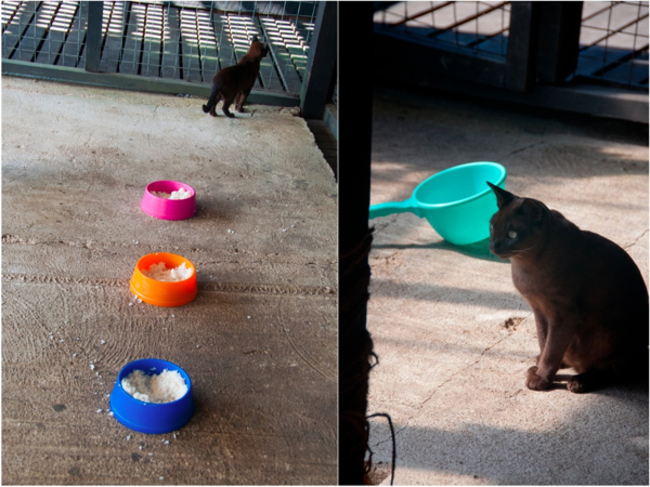 There you haz it. What iz you waiting for? Go visit the awesome world of cats!
Via Distractify
LIKE US!
Comments
comments powered by

Disqus
LIKE US ON FACEBOOK!