8-year-old girl draws pictures of blind cat until her parents let her adopt her
When 8 year old Britta Bergeson saw a picture of a blind cat posted online, she instantly fell in love.
She couldn't get the cat out of her mind, and she knew she had to give her a home.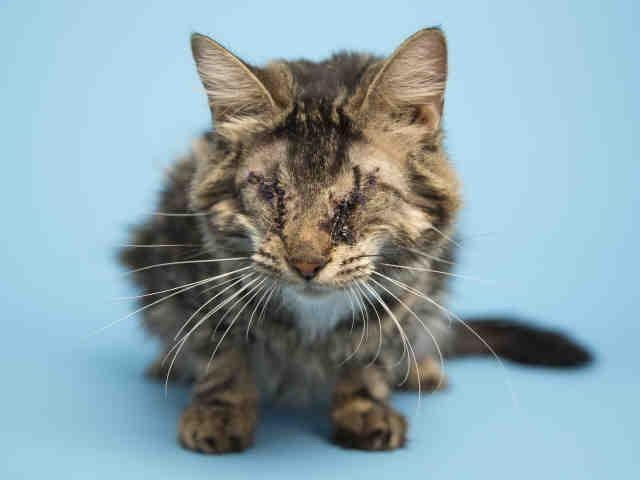 Arizona Humane Society
Justice the one year old cat was found as a stray and taken in by the Arizona Humane Society (AHS). She had trauma to both of her eyes and had to have them removed.
They posted her picture on their website and that's where Britta found her. Britta immediately told her family about Justice, and how badly that she wanted to give her a home.
Her family says that she wouldn't stop talking about this blind cat.
Britta even drew pictures of Justice and herself, in hopes to convince her parents to allow her to adopt her.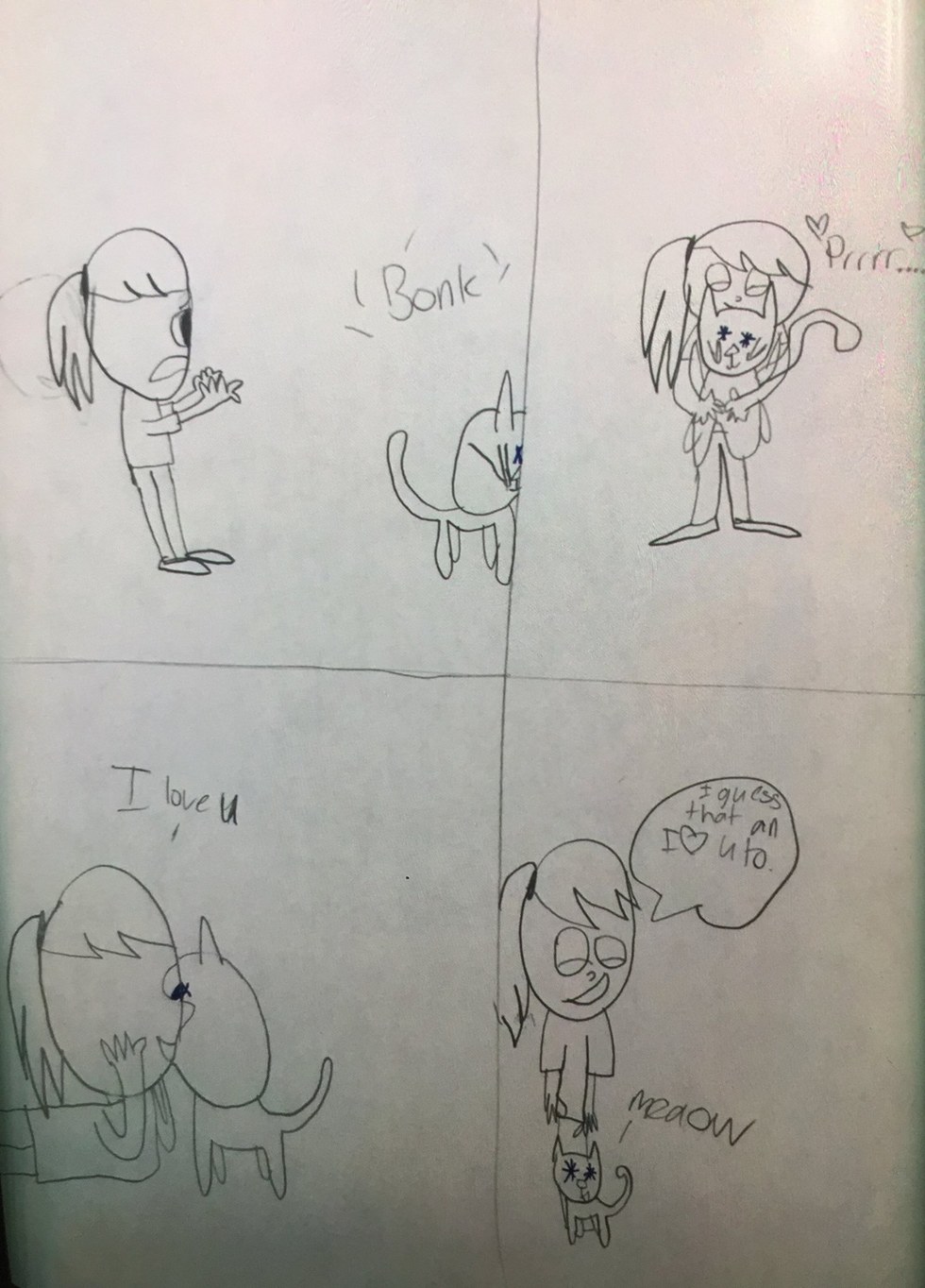 Arizona Humane Society
It worked, and her parents took Britta to the shelter two weeks later.
"It was just an instant love connection," Vanessa Crues, adoptions supervisor at AHS, told The Dodo. "She got pretty emotional, and she was crying happy tears, like 'Oh my gosh, she's everything I thought she would be.'"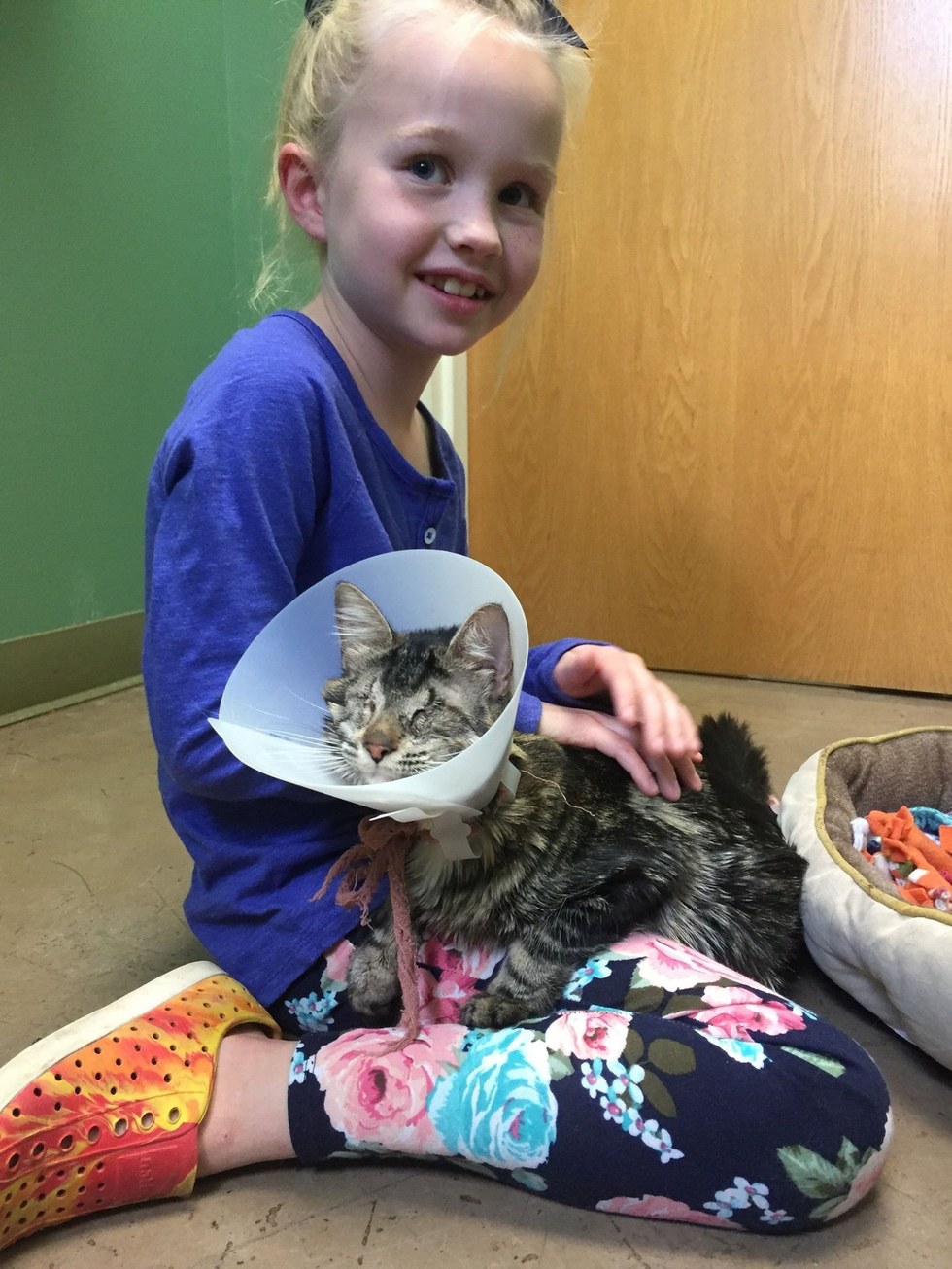 Arizona Humane Society
The shelter staff put Justice on Britta's lap, and Justice snuggled right up to her.
"Cats can sometimes be a little cautious around people, but she just warmed up immediately,"Crues added. "She let her pet her and was rolling around, and just wanted all the love. It worked out well."
Britta took Justice home that very day, and renamed her on the way home.
"We were in the car headed home and she mentioned renaming her Lucky," Shay Bergeson, Britta's mom, told The Dodo. "Then she said, 'We are lucky to have her and she is lucky to have us!'"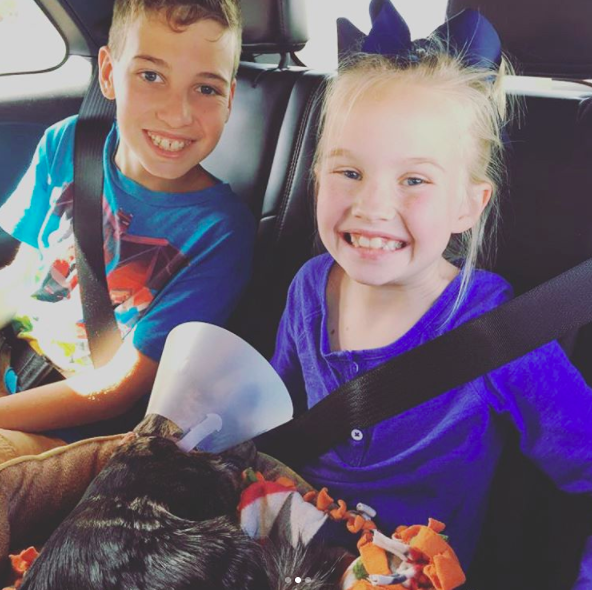 Shay Bergeson
"She is doing way better than I would have thought," Shay said. "The first two days she stayed in Britta's room in her cat bed, but by the third day she started to venture out and she knows the house so well! She is the best, most sweet cat we have ever owned."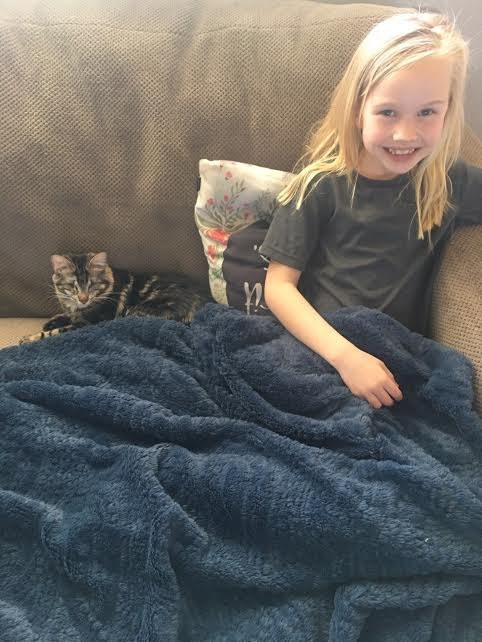 Shay Bergeson
"Lucky loves to follow us around the house and especially loves being around our feet as we do our normal morning routines," Shay said. "She jumps up on the couches to be with us, and sometimes we will even find her on our beds just chilling. She will play with toys or anything small on the ground. She even will pick up Britta's socks and truck them around house."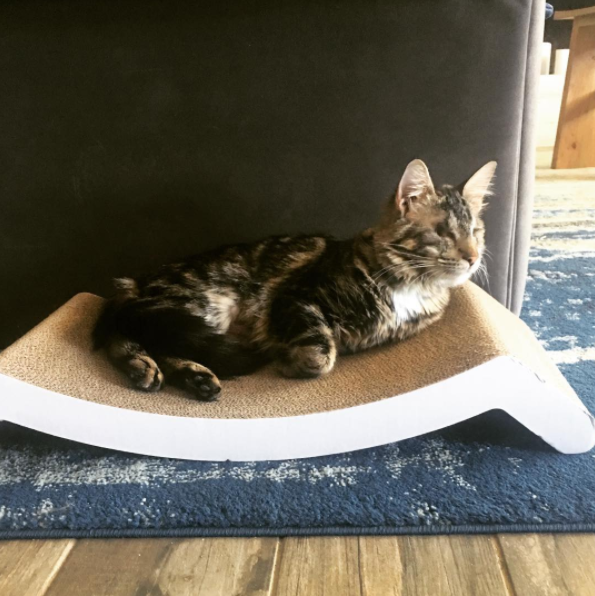 Shay Bergeson
"[Lucky] got a loving family with the support of a grandpa and aunts and uncles who are all invested in making sure she has the easiest transition into her new home," Crues said. "And that's what our goal is for every animal who comes through out door."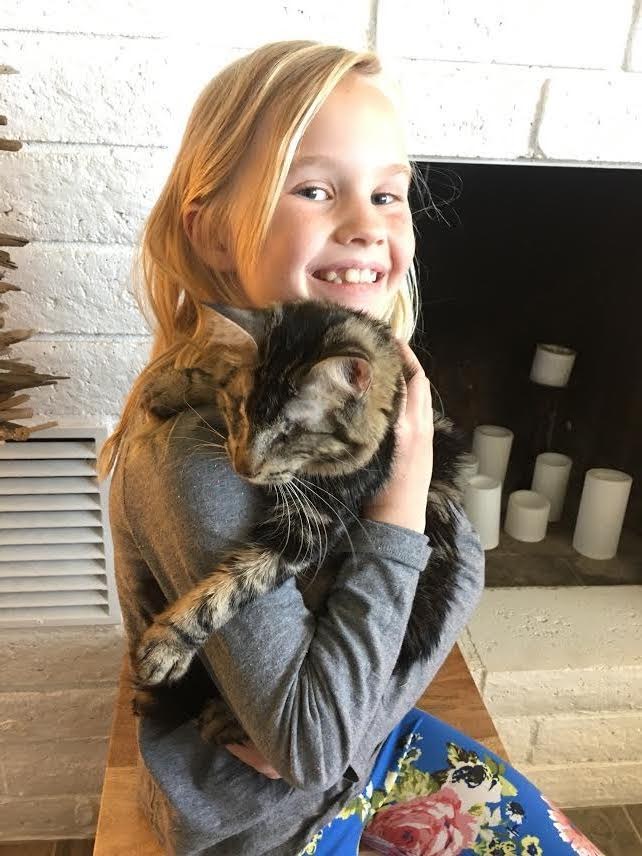 Shay Bergeson
Lucky found the perfect home, all thanks to a kid who fell in love and saw past her "limitations".
Share this adorable adoption!
Related Stories:
Blind street cat gets rescued and surprises everyone with his gorgeous eyes (Gallery)
A sweet and important message to those looking for a pet to adopt
3-legged cat with rough past finally gets her happily ever after (Gallery)
Blind calico went from the oldest cat at the shelter to a happy home! (Gallery)
Photographer captures the beauty of blind cats to help them get adopted (Gallery)
via The Dodo
LIKE US!
Comments
comments powered by

Disqus
LIKE US ON FACEBOOK!