This sweet special needs cat helps welcome fosters into his home
Meet Packard!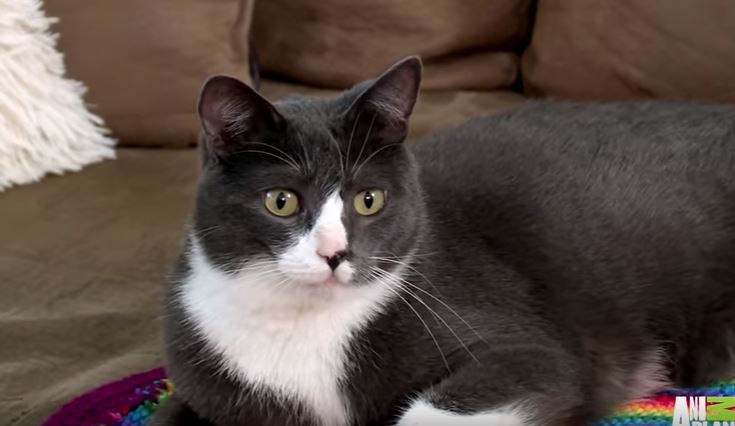 Packard was taken in as a kitten by his human mom, Samantha. He was the runt of the litter, and they soon discovered that he had a large growth on the top of his head. It turned out to be a bacterial infection that was eating away at his skull, so Packard needed emergency surgery to save his life. The vet pulled off a miracle, but Packard was left partially brain damaged, deaf, and lives with a head tilt.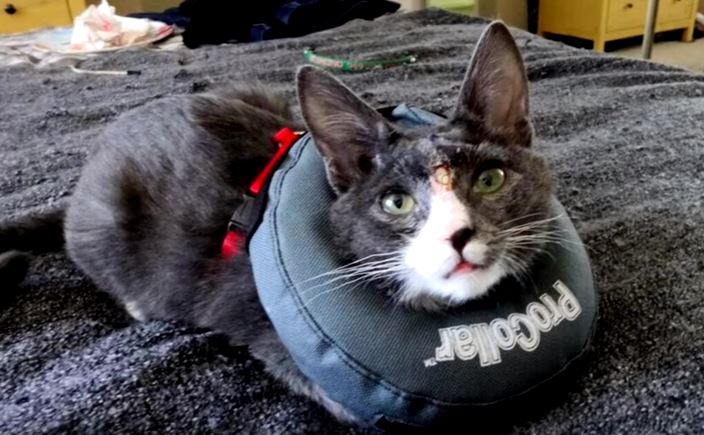 Still, Packard defied the odds and he has been living a happy house cat life with his mom ever since.
Packard decided that he wanted to pay it forward, so for every foster cat that Samantha brings home, this sweet special needs kitty is more than eager to help.
"He's amazing. When I bring a cat in, he helps them come out of their shell. He shows that people are okay," Samantha shared with Jackson Galaxy.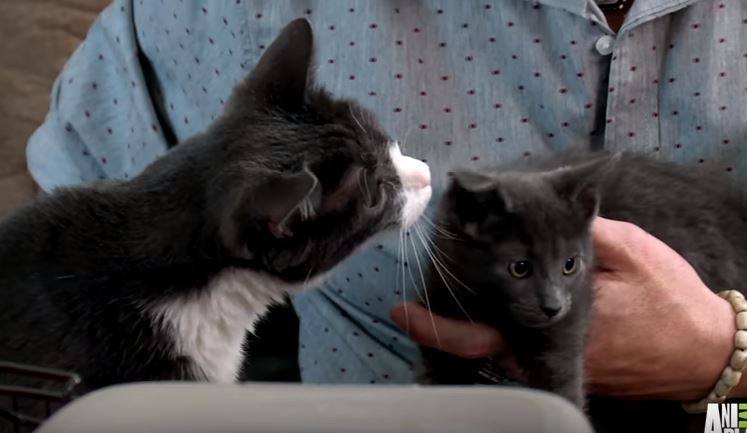 A lot of cats and kittens that Samantha brings home are scared… and especially scared of humans. So, Samantha brings in Packard, and that little love bug welcomes every cat with open arms. They take to him instantly as well, as if he's their acting mother.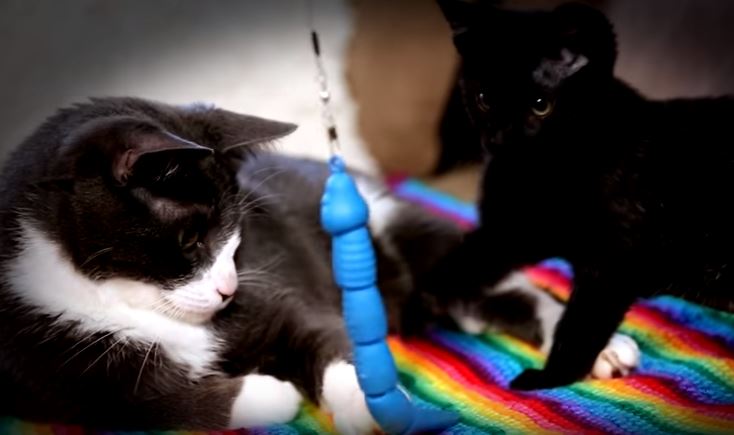 "Packard is that bridge between those cats that are fearful of people because they've got him in this house. He helps me so much with my behavior of fosters that sometimes I don't have to do any work."
Packard will cuddle, play, and even groom fearful kittens until they realize that everything is going to be okay. His role in socializing kittens is crucial, as this will help them become more adoptable and find better homes.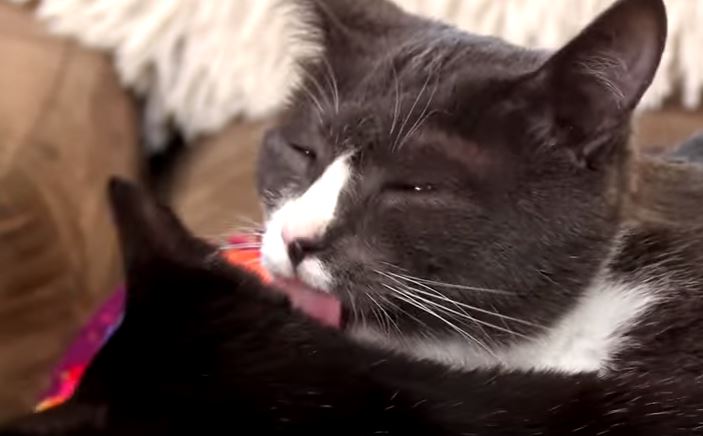 "It's like he was born to do (this)," Jackson added.
You can watch Packard's adorable story in the video below!
Related Story: AMAZING paralyzed cat is nursing sick animals through their pain and even saving their lives! (Gallery)
LIKE US!
Comments
comments powered by

Disqus
LIKE US ON FACEBOOK!